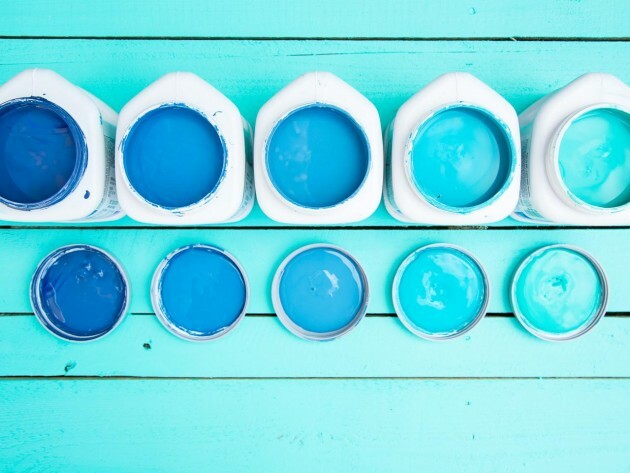 http://www.hgtv.com/design/decorating/design-101/expert-tips-for-choosing-the-perfect-paint-color-pictures
Hello, everyone!
We are continuing our journey through the realm of renovation. The next step after figuring out what goes where and having a clear vision laid out on the graph paper is probably painting. If you are happy with current state of your walls most of us feel fake happy for you. And if you are a real person like me you probably don't like the colors around you and even if you are lucky most probably your walls have a few spots and scuffs you need to hide. So let's talk about painting!
Pick a color:
Most likely you already know what you are going for and at least have a rough idea what color you want. Everything gets tricky when you need to choose out of thousands of shades the one that you are going to take home with you and spend the rest of your lives together. Jokes aside experts suggest looking at paint chips. First pick your favorite color then one shade lighter and one shade darker. Colors look brighter on the walls than they do on a tiny chip. You may be surprised by which you ultimately go for. It's also better to leave neutral colors as the backbone of your home and create accents with your decor and artwork. Don't forget that light, cool and pale colors recede and make a room look larger. Dark, deep and warm colors expand and make it look smaller, but you don't have to play by the rules because we only live once. If you finally chose the one make some sample patches on your wall because many different factors have an influence on the color that will come out eventually and you will never know for sure before doing this step. While matching, different colors use the ones that have the same undertone. For example golden and khaki have a yellow undertone. Most importantly don't pay a lot of attention to the names of the colors because sometimes they are just marketing tool and doesn't do the justice.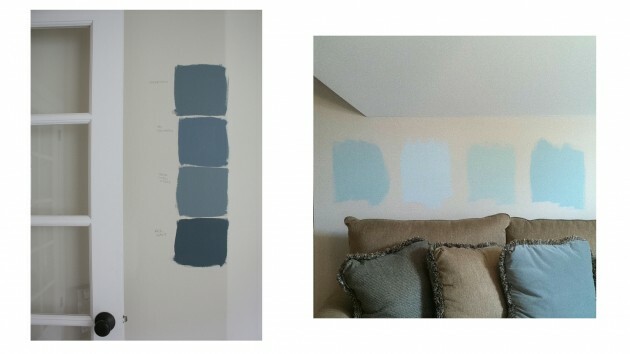 https://www.pinterest.com/pin/194569646375557641/ http://www.meadowlakeroad.com/our-house/home-office/choosing-the-office-paint-color-orc-week-3/
Choose a paint finish:
You just went through agonizing experience choosing the right color and this is not over yet. You have to choose the finish too. Choose washable matte paint for walls if possible. Shine creates reflectivity, causing light to bounce around the room, which distracts the eye. Any color will look richer and truer in a flat or matte finish than it will with a shine.If the room is highly trafficked, it may be better to use eggshell, because its texture can withstand abuse better. Save the satin or semi-gloss for trim.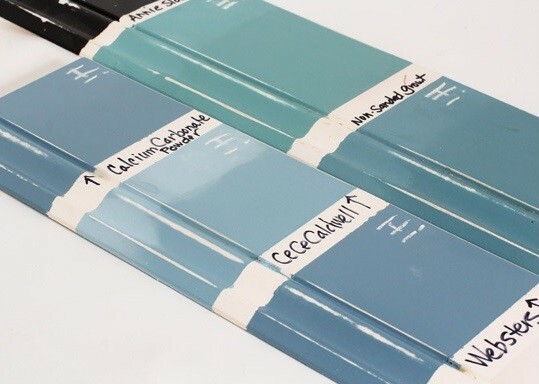 http://inmyownstyle.com/2013/02/diy-chalk-paint-review-update.html
Prepare your walls:
First if all, you have to fill in any holes, small dents and other imperfections that your walls have at the moment with a lightweight spackle. Wait for it to dry and sand to achieve a smooth surface. Put on a second coat and sand again if necessary. Prepare a simple solution of soap and water to clean your walls. This step is especially important in kitchens and bathrooms where different materials tend to build up on surfaces. Finish the clean up with simple water to remove soap residue. Priming is another important step. You can skip it if you have a low gloss, water-based paint, such as "builder's white", you can simply paint over the old paint. But if you are an unlucky owner of oil-based paint or a gloss or semi-gloss surface your journey isn't over yet. No matter ,whether you choose to prime your entire walls or not, you should always spot prime any areas which you spackled, else they will show up as "shiny" areas in your finished paint job. Of course, if you are very lazy like the rest of us you can opt for primer/paints that only require one coat and it does not need priming.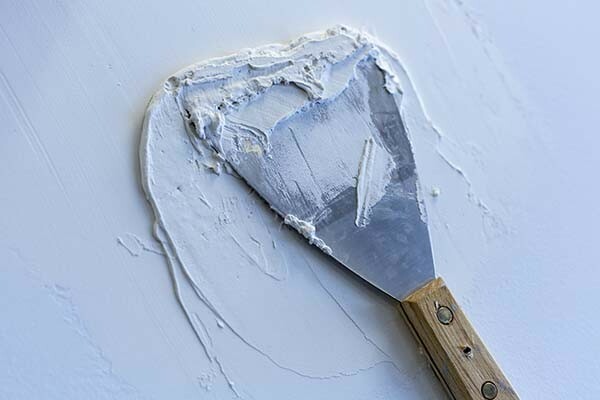 http://www.topline.ie/project-ideas/exterior-painting-tips-dos-and-donts
Now you are good to go. Painting your room actually could be a lot of fun if you are doing it with a good company. Ask your friends to help you out and have a themed party dressed like builders, although I highly recommend to be sober.