75 Girls and Boys Bedroom Design & Decor Tips
No matter the theme, budget, age, or gender, we've gathered plenty of kids' room ideas to spark your creativity and help with all your design and bedroom decor needs.
Redesigning your kid's bedroom is an exciting task, but it might feel a little daunting, too. Just because kids outgrow their shoes faster than you can say, "tidy up your room!" doesn't mean their bedroom can't last longer than their new trainers. You want to create a fun and functional space that will last. So, where do you start?
Awesome kids room ideas
No matter the theme, budget, age, or gender, we've gathered plenty of kids' room ideas to spark your creativity and help with all your design and bedroom decor needs. So let's dive into your imagination, bring out your inner child, and create the perfect space for your kid's bedroom.
---
Design a bedroom your kids will love with Planner 5D!
---
Kids Room Colors: Color Coordination
Kids love to get a hold of crayons, pens, pencils, or paint and doodle on any available surface. Managing decorating choices and selecting your kid's bedroom color yourself is a wise choice. Otherwise, you might end up with a four-year-old's take on wall art.
Many people think kids rooms should be bright and bold, unlike the rest of your home color scheme. While bright orange might be your kid's flavor of the month, you might want to choose something less vibrant. You can still get your kids involved in the decision-making while finding subtle ways to incorporate their favorite colors around the room.
Opt for a neutral color palette or soft pastels for your kid's bedroom walls. This way, you create a cavass that you can jazz up with a pop of color on fabrics, cushions, or pieces of furniture, which you can easily change if they become dull.
Boys' Room Ideas: Heroes and Hobbies
The good news is that race car beds are still a thing for boys' bedrooms, and their designs have come a long way. The red car is a classic, but your son can also sleep in a BMW, a Hot Wheels car, or even the Batmobile! If your little man is already dreaming of Formula 1, why not make his dream come true?
Tailoring your boy's room to his favorite hobbies or heroes is a foolproof way to ensure he loves the space. Still, it's also a good idea to plan ahead. While getting carried away and plastering a boy's bedroom with their favorite superhero is easy, what will you do when the next Marvel movie comes out and he finds a new hero to worship?
If you want to stick to this idea of their hobbies and heroes in your boy's room, opt for posters and frames to match the room. Otherwise, simple patterns such as stripes or polka dots against grey walls or earthy tones are easy to maintain and work as an excellent backdrop for adding details later on. Play up to his passions, install a climbing wall, a basketball hoop, or a chalkboard wall. It's essential to reflect your kid's interests to show it's a space for him to enjoy and sleep in.
Girls Room Ideas: For Slumber Parties
Whatever their age, girls love a sleepover. Your girl's bedroom has to be the coolest spot for having their friends around. When coming up with bedroom ideas, include some soft bunting made of cute patterned fabrics, wall hangings, and fairy lights. Plants and prints are also ideal for adding finishing touches to create the perfect hangout spot.
Why not acquire some fun furnishings for your daughter's room while you're at it? Chairs are always handy, whether serving as a clothes rack or as a spot to lounge or read. There are plenty to choose from - does she prefer a sophisticated chaise longue or a comfortable bean bag? Maybe she wants something unusual, a hanging chair or a rope hammock? Or why not fashion a tipi out of textured fabrics and fluffy rugs?
Upcycling has become a huge trend: it's sustainable, and you can find some real bargains. For something more original, visit a flea market. You may come across a shabby-looking chest of drawers whose handles you can change or a wooden stall you can paint. Whatever you find there, you can make it into a personalized piece for your growing girl's room while giving some second-hand furnishings some TLC.
Shared Room Ideas: Double Trouble
If you have more than one child sharing a room, it must be inviting and enjoyable for all. There are more gender-neutral kids' bedroom choices than ever, so creating a shared territory is easy. You're sure to find something suitable, whether you have all boys, all girls or a mix. Studies show that gender-neutral colors such as yellows or greens spark creativity in children, so there are benefits beyond avoiding arguments.
Other than a neutral color and style, another shared kids' bedroom idea is a theme everyone agrees to but can make their own. If the motif of the bedroom decor is animals, you can divide it into woodland and jungle, or perhaps it's something broader; rustic or cottage style or outer space.
Finding a common interest is a great way to strengthen sibling bonds and tie the room together. But if your kids want privacy, split the room with a partition, curtain, sliding door, or a piece of furniture like a bookcase. Twin beds divide the room equally, but a bunk bed is more suitable if you need to save space.
Nursery Wall Art: DIY Walls
You don't need to be an interior designer to come up with fun kids' bedroom ideas. Think outside the box and design a feature wall for the nursery room. Whether you create wall art from scratch or buy playful wallpaper, this is an easy, creative, and cost-effective way to decorate a room.
Make the space fun. Add animal motifs, floral stickers, or a world map. You could also cover a wall with chalkboard paint or install a magnetic panel for your kids to create word art.
If you need more nursery or bedroom ideas, get your kids to help! Frame their masterpieces or purchase some blank canvases to decorate together.
---
Ready to try your hand at designing a fun bedroom for your kids?
---
Teen Boy Room Decor: Handyman
When redecorating your boy's bedroom, remember that the teenage years are a time of change. The space needs to perform multiple roles like doing homework, studying and sleeping, and allow for relaxing and hanging out. Keeping things simple in a boy's bedroom is the best way to avoid a mess.
Teenagers might seem difficult to please, so get your teens involved in decorating the bedroom. Hunt down some old crates you can sand down and varnish to use as shelves or storage boxes. Let him pick out a bookshelf or chest of drawers that matches his style. This will give him the incentive to keep things tidy and organized.
Remember to include a study space - a dedicated place to work on assignments gives him no excuse to miss deadlines. Stick with a stylish wooden desk for easy upkeep, and customize it with paint or varnish.
Teen Girl Room Decor: Fit for a Queen
Your little princess is growing up and wants a room that matches her style and the latest trends. Fashion moves fast - choosing a white bedroom is a timeless trick. It's a blank canvas for you and your teen to make her own. Decorate it with personal touches such as florals, monochrome, pastels, patterns, or whatever she's into. Try draping the bed with boho fabrics, covering a wall with photos and memories, or building shelves for her to show off her shoes.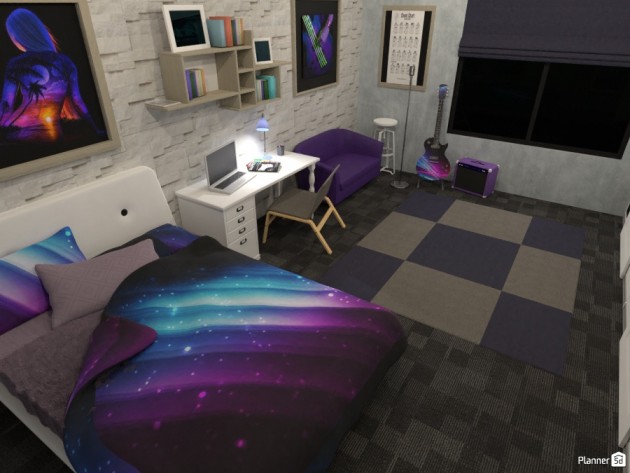 It's time for a grown-up bed - daybeds are a great alternative to the standard single bed she grew up with. Daybeds, a sofa-bed hybrid, are perfect for lounging during the day and sleeping at night. Daybeds are available in different styles for all girls' bedrooms, whether wooden or metal, with storage or without.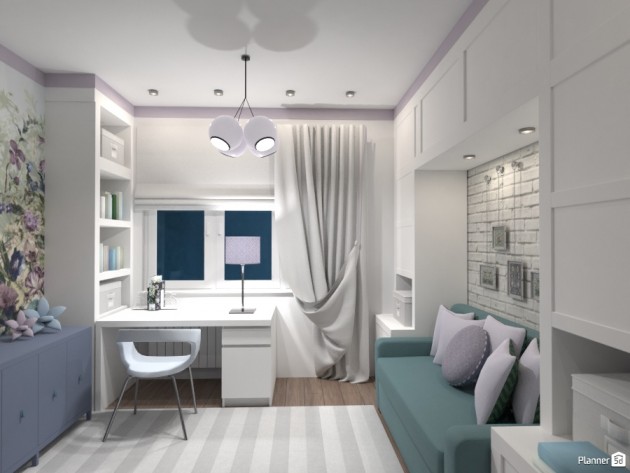 Toddler Boy Room: Lil´ Man Cave
Keeping the work/study space separate from the sleeping area is essential for adults and for your toddler. When brainstorming kids' bedroom ideas, remember to keep this in mind. Set up a creative corner in your boy's room with a mini desk, a table lamp, and plenty of colors and paints for artistic stimulation.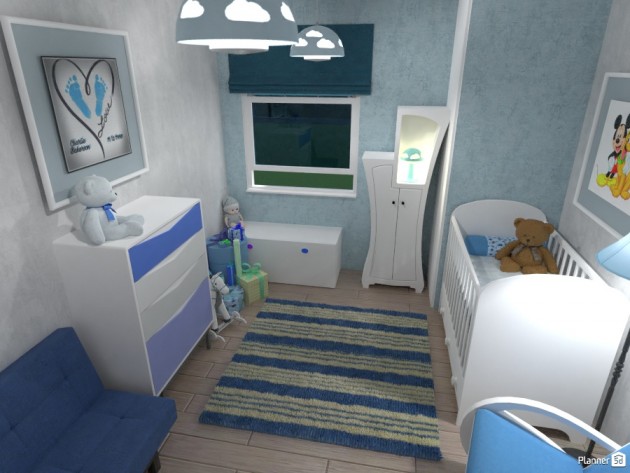 Alternatively, create a play area with a graphic rug in your child's room. Rugs are versatile decorations that match the theme of any boy's bedroom or interests. Likewise, rug styles go beyond color and fabric. Many great designs include race car tracks, a farmyard, the solar system, a world map, and checkers. Choose one that will engage him the most.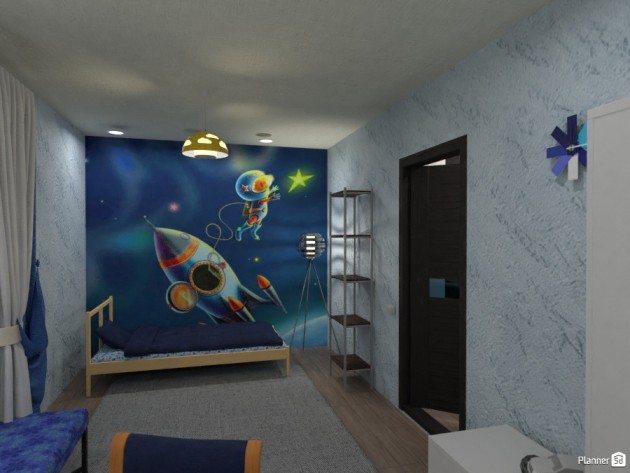 Toddler Girl Room: Sleeping Beauty
Don't they grow up so fast? It was only yesterday that you were preparing her nursery, and now she's too tall for her crib. It's time to put a new bed in your little girl's bedroom. Her first 'grown-up bed' is an exciting step, so why not make it the centerpiece of her room?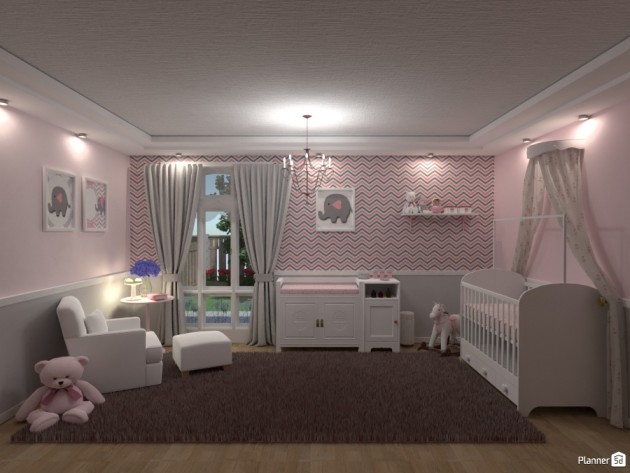 There are plenty of fun, eye-catching beds. Imagine Cinderella's carriage, Sleeping Beauty's castle, Paw Patrol, or Peppa Pig theme beds. If these aren't your style or are out of your price range, consider budget-friendly bed ideas for your girl's room.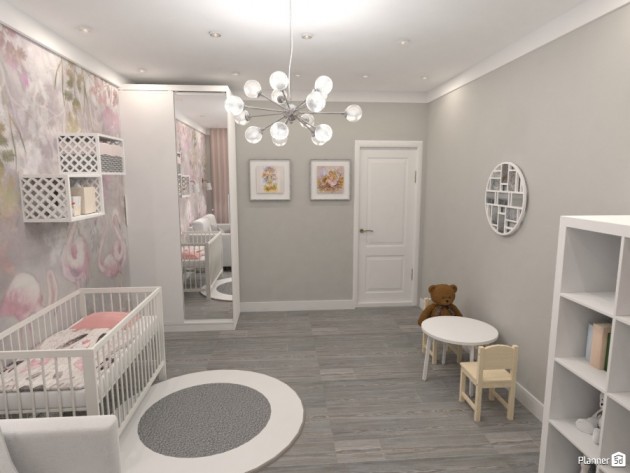 Create a canopy by hanging a light-colored material or mosquito net from the ceiling and weave fairy lights amongst the draped cloth. You could also add artificial vines or flowers. Construct a headboard using wood or fabrics and personalize it with frills, sequins, paint, or embroidery.
Don't forget to add the finishing touches, such as quilts, throws, blankets, and cushions that will tie your girl's room together and make her dreams all sweeter.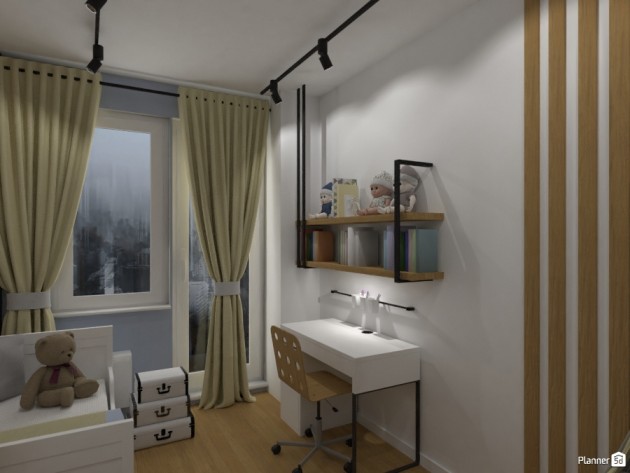 Modern Kids' Bedroom: Hygge Hideout
Nordic interior design is all the rage at the moment, and its sleek, modern, and stylish practicality offers many kids' bedroom ideas. Keeping things clutter-free and minimal is key, but rooms should also be warm and welcoming to create what the Danes call 'hygge,' that all-important cozy and comfortable vibe.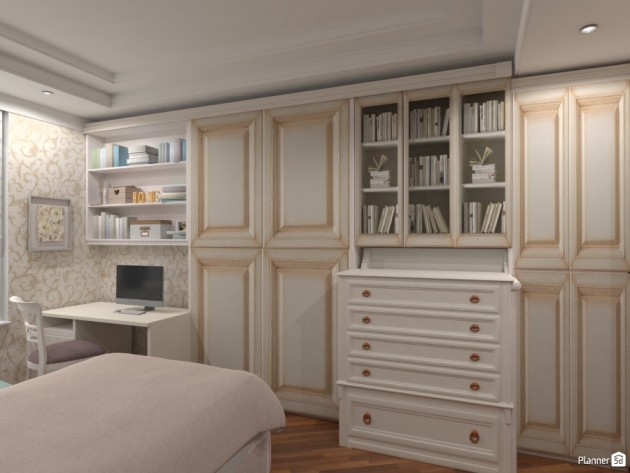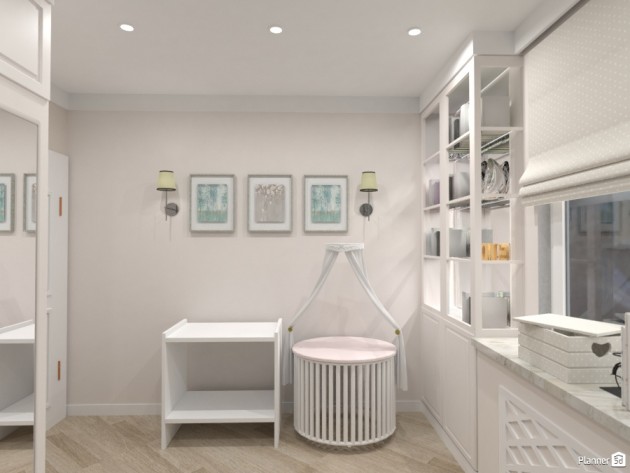 You can achieve this look with simple or monochrome decor. Keep the room light and bright, using neutral colors and simple shapes. Details such as linen bedding, light grey curtains, and a blue and off-white color palette build a fresh and comfy feel.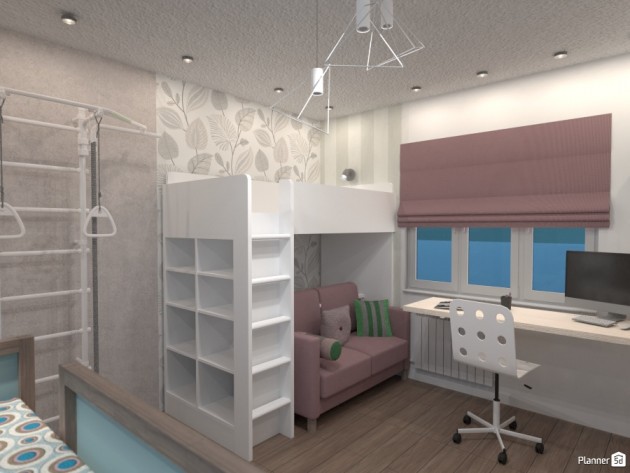 White or pine-colored furniture compliments this modern look. If you need to know how to style these bedroom ideas, check out Pinterest, Instagram or even the IKEA catalog. The Internet is full of tips on arranging everything from bookshelves and cots to table lamps and snuggly throws.
Toy Storage Space Ideas: Smart Storage
Look to Marie Kondo for inspiration! The author and Netflix star is famous for tidying up the messiest of houses - her technique ensures that everything has its own place. So follow the trend and spark some joy.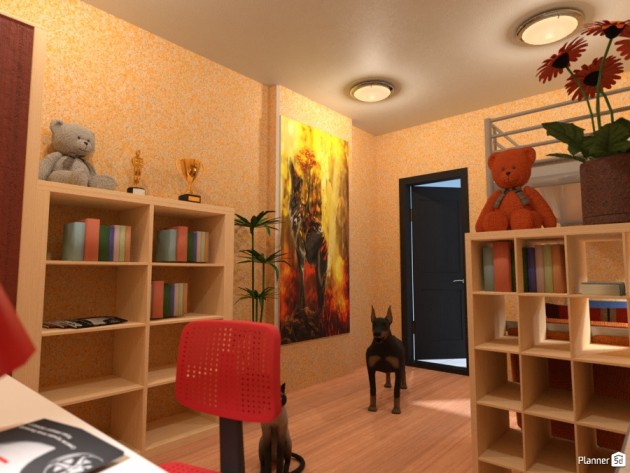 Kondo suggests sorting anything, from toys to clothes, into separate containers. You can use anything from shoeboxes to Tupperware, from baskets to stackable crates. Use household items such as shoe racks: hang them on a wall or the back of the door and store your kid's toys in them. Clear shoe pockets are useful as you can see exactly what's in them.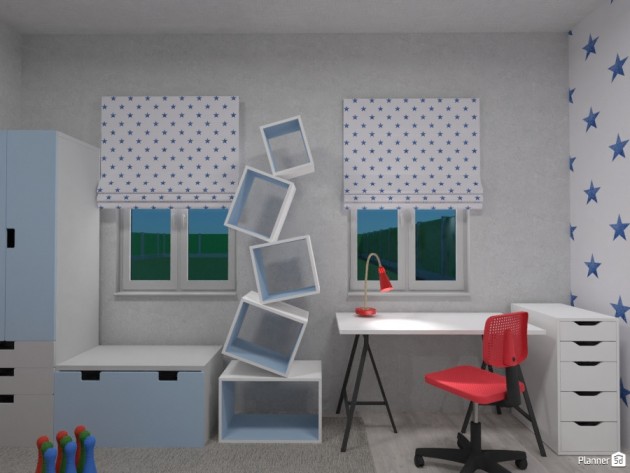 Functionality and accessibility are also important considerations when it comes to bedroom storage ideas. Store your kid's toys low down in trunks, drawers, boxes, or other small storage units so that everything is within reach to play with. It also means that they can tidy up themselves (or at least help you to tidy up)!
Kids Small Room Ideas: Go Vertical
If your kid's room is small, make the most of what you have with creative solutions. Instead of placing everything on one level, go vertical. Use height to your advantage, as well as every nook and cranny.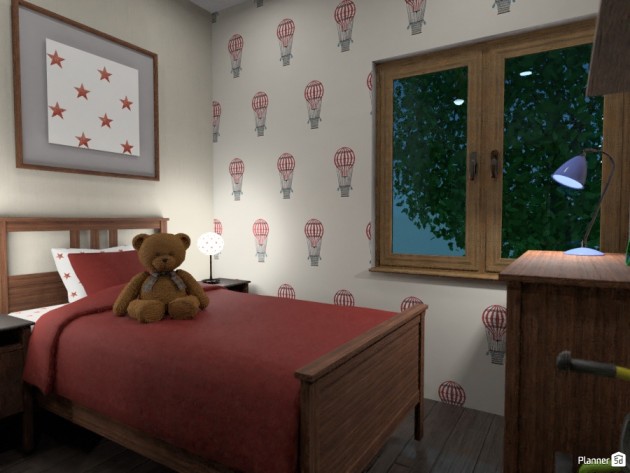 A bunk bed uses less floor area and often gives you a combination space for a desk, storage, or a reading nook full of your kid's favorite books. Alternatively, fold-away furniture, such as a Murphy bed or folding desk, can be your optimum space saver for small rooms.
Another good option is multi-functional furniture that doubles up as storage. Create a seating area or bench with easily accessible storage underneath or drawers that slide under your kid's bed.
Conclusion
Now that you have plenty of ideas to use, why not use them in your own kids room? Design a room they'll love and you can both agree on. Don't forget to check out our inspiration gallery for more ideas.
---
Want to sharpen your design skills? Learn with Planner 5D online design school and become a pro in no time.
---