Inspiring Designs for a Beautiful Landscape
By immersing yourself in landscaping you can not only enjoy the creative aspect but learn more about the major factors of landscaping ranging from architecture to construction to gardening.
Functionality and creativity work together as one when it comes to landscaping. There are endless ideas out there that can help you design your landscape, and there is certainly one to suit any taste. Design can range from the traditional to the modern, but at its core, "landscaping" is the improvement of property by updating or upgrading existing designs or creating new ones.
Whilst the design should be aesthetically pleasing, it is important to also remember the functionality. Seating, walkways, and things such as drainage are just as important as flower beds and decorations. By immersing yourself in landscaping, you can not only enjoy the creative aspect but learn more about the major factors of landscaping, ranging from architecture to construction to gardening.
Landscaping can be as expensive or inexpensive as you make it and leaves lots of room to flex your DIY muscles, show off your personality, and get creative with recycling and upcycling. To help inspire you, we have brought together some amazing landscape designs to get you started on your journey.
---
Create your dream backyard oasis with Planner 5D!
---
Amazing landscape designs
A great landscape design not only improves your home or property aesthetically but can also add value to it. Whilst improving these areas are great, with an amazing landscape you can also make the space more welcoming and complement not only your property but yourself, too. With this in mind, there are a few key elements to landscaping.
Entrance
First impressions are important, and with landscaping, you can make as big of an entrance as you please. This can be done with flowers, colors, features or ornaments that catch the eye and draw it in. The entrance should lead the eye down a path towards whatever it is you are trying to highlight, be it the house itself, the property and grounds or a focal point.
Focal Points
If you`re considering a focal point, it should be eye-catching. Focal points should again direct the eye to where to go in the design or indicate the theme or style the design is going foR. They are also successful in conjuring emotion, interest and awe. Statues and fountains do this just as well as a beautiful tree and provide great talking pieces.
Planting
It is important to choose wisely what you are planting. They should be natural to the climate and soil and be able to adapt to the weather conditions in which they live. It's also important to consider longevity and be realistic, as planting an ever-growing tree that will eventually tower over the house and have the potential to be dangerous may not be the wisest choice.
Contrast
Contrasting colors don't just work well in the home or with clothing but in your landscape, too. Rather than using blocks of colors, try contrasting and allowing them to complement each other. This allows for a much more visually interesting landscape area.
Movement
Be it movement from some windpipes, chimes, art or even trees and plants that can catch a breeze, movement makes a landscape more fascinating and engaging. This can also be achieved by planting flowers and shrubs that may attract birds or creatures such as butterflies.
While creating an amazing landscape may be primarily about beautifying the area and adding to the property, you can also benefit by hiding the unwanted. There may be piping or outdoor wiring that can be covered with certain shrubbery, while unsightly industrial covers could be surrounded by florals to offset the "commercial" look.
---
Need more garden design ideas? Try the Planner 5D landscape designer.
---
Flow
"Flow" refers to the individual as well as the overall feel of the landscape. You don't want to overcrowd as much as you don't want to underdress. It's important that everything works well in combination. Plantings, pathways and features should all be placed in such a way as to direct this flow towards the end, usually the house itself and/or focal point.
Seasonal planting
While planting beautiful flowers for spring or striking features for summer are great ideas and will definitely work well, it's important to plan ahead for the cycles of the seasons. Autumnal trees and plants can work well, braving the colder seasons and maintaining a landscape that is interesting.
Conservation
Functionality on a landscape goes hand in hand with beauty. Trees and plants are natural air purifiers and provide many health benefits. They can also help shield areas of your home and garden from wind and rain in the colder months and provide useful shade in the warmer months, helping not only your landscape but your living costs.
Safety
Safety is key in any area of design and works alongside functionality. Be sure pathways are smooth and easy to walk in order to avoid any tripping hazard - ensuring any stone, brick or pebble work does not carry the risk of causing cuts, also. Alongside this, plantings should not overhang and, like pathways, have the risk of causing tripping.
These factors are great to keep in mind whilst landscaping, and with that said, you can begin designing your dream landscape with these ideas.
Backyard Garden Ideas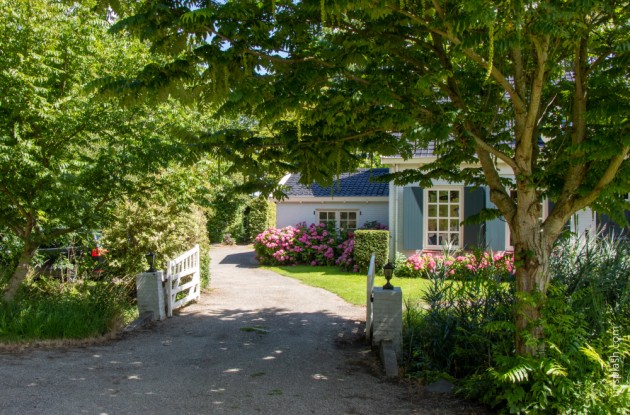 Backyards vary from shape to size and from property to property. If you´re lucky enough to have a garden or even space for a garden, seize that opportunity! Here are some great garden ideas for a backyard.
Planting Areas
Go simple and traditional. If you have extra space to use in your backyard, why not plant some flowers or plants and create flower beds to add some character to your landscape? It can help complement the natural element in this space and be entirely more interesting than just plain grass.
Vegetation
If you fancy becoming more self-sufficient and having space after planting flowers, or even if you wanted to drop the flowers entirely, opt for a vegetable garden. All of the benefits of having the added wow factor of a planting area and the bonus of being able to grow your own crops and see what you eat from ground to plate!
Features
If you want to add a unique element, feature a fountain and use hedges and shrubbery to make this really stand out. Fountains are timeless for a reason, and they work amazingly well in creating movement and interest in a landscape that can be a bit bland or boring.
The Perfect Combination
If you want to go down the blossoming garden route but still want a functioning space for other uses, you also combine the two and create a garden and patio hybrid. The addition of a seating area in your design allows you to relax and enjoy the beautiful scenes you have created.
Grassless Backyard Ideas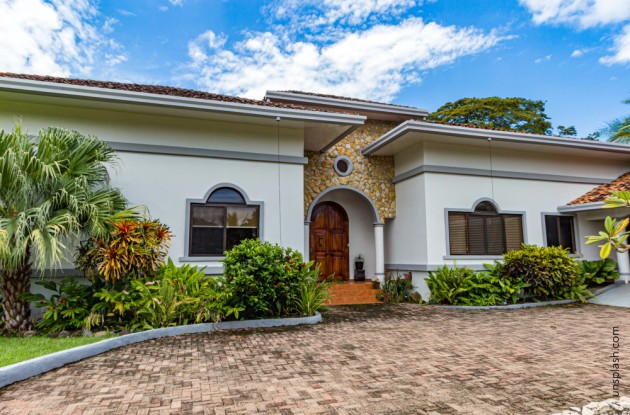 If you are looking for a more modern and sleek backyard - perhaps for parties or entertaining or even just for aesthetics, you may opt for a grassless backyard. Here is a collection of ways you can landscape a backyard and ditch the grass.
Patio Paradise
Go down the patio path entirely and create the perfect seating area in your backyard. Pave the area and add the furniture, and you have an amazing space to enjoy alone or with friends! Add a fire pit for those colder nights or just for the aesthetic - roast some marshmallows above it and enjoy your paradise.
Rock Gardens
In place of grass, use gravel, rocks or pebbles to create the perfect yet interesting zen paradise. It's both beautiful and clean and is perfect for those who are not big on maintenance!
Using Cement
By using rocks and pebbles, you can pave or cement over your landscape so you have a smooth area you can decorate as you please - think garden furniture, barbecues or even a hot tub! What you lack in the grass and natural elements, you can make up for by adding some small potted plants or even lining the areas with shrubs.
California Landscape Ideas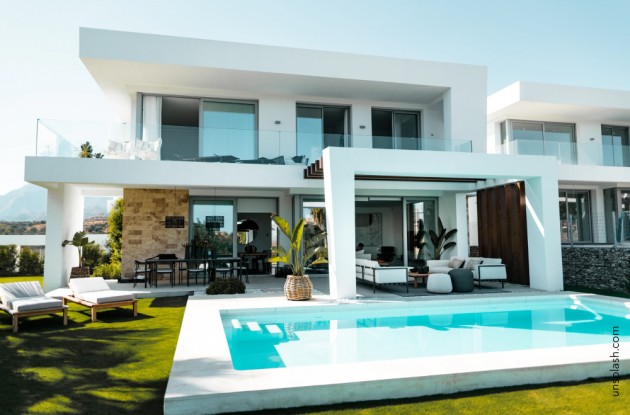 Known for its hot climate, beautiful beaches and National Parks, California life tends to focus a lot on nature and celebrating its natural elements, so it's no surprise that California landscapes would echo this and focus on the beauty of nature in the area. Here are ways you can implement this into your own designs.
Tropical
A style that uses bold textures like palm trees and hedging to create excitement and drama. Planting these requires some skill and although they may be low maintenance, they need to be carefully selected and laid out in order to be used in the best way possible.
Native
Celebrate the native flora and employ some color in your landscape. Although these types of flowers and plants will usually only thrive in hotter climates like California, their appeal can be appreciated anywhere! The likes of the California Fuschia and California Wild Rose will be a great addition of color as well as showing off the native beauty.
Corner Landscaping Ideas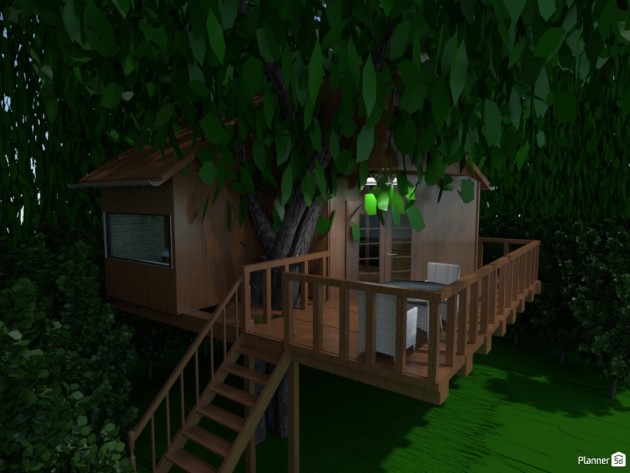 Be it your front yard, backyard or whatever little piece of space you are interested in landscaping, you can take full advantage of every inch. Don't just focus on the obvious areas that are immediately evident, make use of the corners and design some amazing corner landscapes. Here are some tips!
The Perfect Pond
Make the most out of small or oddly shaped corners and construct a pond to add to your landscape. This adds a super exciting element to any sized area and creates movement amongst the natural elements. Even more exciting is the optional fish you could add!
Tiered Beds
Practicality and creativity work together in using tiered garden beds. It is a good way to maximize corner space and add flowers and shrubs to a landscape. They compliment the garden, show off the natural beauty and look great in a big or small space.
Decked Out
Another great use of corner space in a landscape is to design and install a deck. Even the smallest corner can accommodate some decking and enhance the area by having a more structured vibe. Decks can work for entertaining by adding some furniture or even just a space to have to yourself.
Country Yards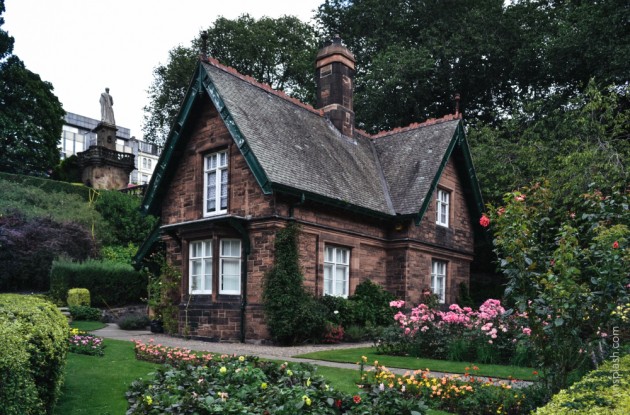 Adapted from the English garden, the Country style aims to enhance farmhouse, Victorian and rustic home vibes. They have a big focus on nature and provide intimate and eclectic aesthetics to a landscape. Here are our favorite features.
Iron Elements
A great touch to any landscape is furniture, and if you are going the country route, a nice addition is using cast iron or metal elements. Benches and gates serve both a purpose and look appealing while providing a focal point.
Birds and Nature
Enhance the nature within and surround the landscape with charming elements such as birdhouses or herb gardens. These give a unique, traditional look and can add color to any garden.
Fencing and Paths
A classic white picket fence is a cliche for a reason, as it is a great addition to a landscape that is going for a more rustic look - plus, white against the floral grounds works great to enhance nature's colors. Coupled with stone, brick or pebbled pathways leading towards the house and you have the ultimate country yard.
Driveway Landscaping Ideas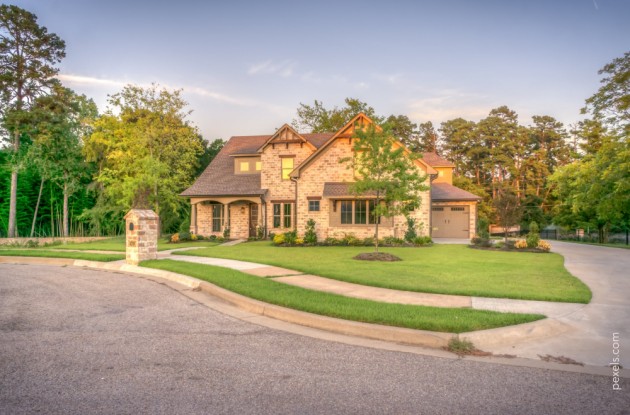 A driveway leads your guests and yourself to their destination: your home. This is their first impression, and these are important! Here are some landscaping ideas for driveways.
Traditional
If your home is more of a traditional vibe, then your driveway should maintain this theme and be an introduction to what's to come. Flower beds and greenery lining the path work great and maintain the functionality of the drive while maintaining natural beauty.
Minimalism
If you are going for a more modern theme, geometric shapes by use of hedges and beautiful stonework can precede a more minimal residence. Statues and lighting can also work great to enhance focal points and create a fashionable landscape.
Farmhouse Landscaping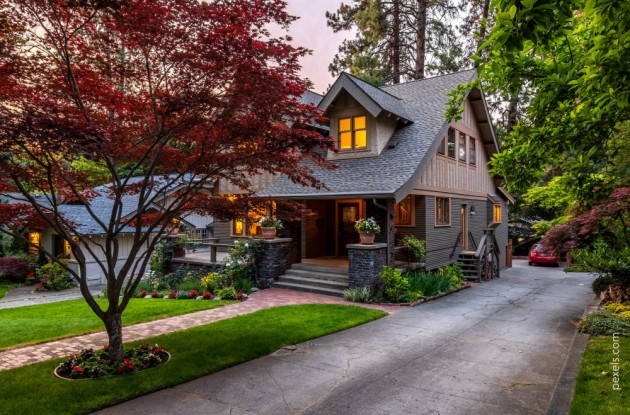 Landscape designs based on the style of farmhouses are similar to the previously mentioned country designs. It's a perfect idea for those looking for a more traditional vibe if they are steering away from modern. Have a look!
Colour Scheme
Colour is important in any landscape and if you are opting for a farmhouse feel, choose colors that occur in nature. Beautiful greens, earth tones, yellows and orange colors work in any garden and pop when placed around and outside a traditional-looking home.
Embrace Nature
Adding elements such as stone - raw and unshaped can allow you to move away from the more contemporary aesthetic and work well in portraying a rustic feel.
Upcycle and Recycle
Traditionally on a farm, you make the best of what you have, and by upcycling materials and recycling furniture, you can breathe new life into something old. Building your own lawn furniture or adding a homemade swing brings a homey touch to the landscape.
Florida Landscape Ideas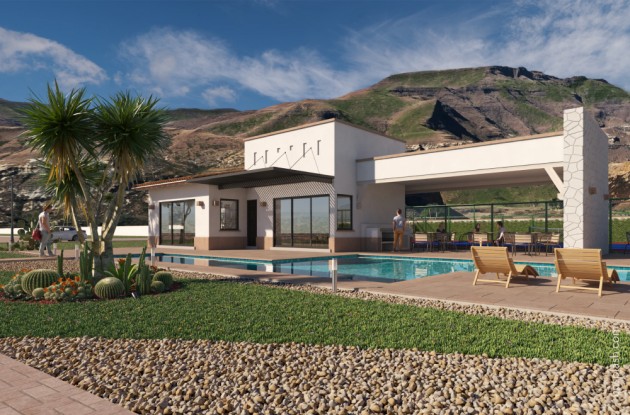 Florida is more tropical than anything else, and when looking at Florida-inspired landscape ideas, the selection is important as the weather is a defining factor. Have a look at what we know.
Planting Choices
While you may think that plants thrive in great weather, heat is a different thing. Find plants that work well in high temperatures and utilize them. Even citrus trees or palms would look great in a landscape that is inspired by Florida.
Animal Sanctuary
If you want to add charming touches to your yard, think about adding some little retreats for birds or butterflies. Birdhouses can be colorful and eye-catching and planting beautiful flowers to attract butterflies and the like adds movement to your landscape and keep it interesting and alive!
Furniture
A great addition to any yard, furniture is inviting and allows you to relax and try to enjoy the weather - alone or with company. Wicker furniture and soft cushions would look great!
Flower Garden Ideas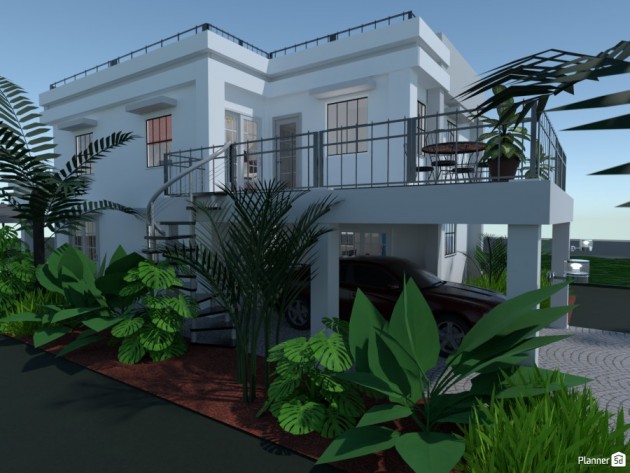 Flower gardens breathe life into any landscape and incorporate color and beauty in order to enhance a property´s outdoor space. It's recommended to invest at least fifteen minutes in your garden per day, so in saying that, we have a few ideas to get you started!
Ring of Flowers
A classic for a reason, a garden ring can work as a centerpiece in your landscape and a focal point of your garden. Match or contrast flowers for eye-catching beauty and even add a birdbath in the center for an extra feature.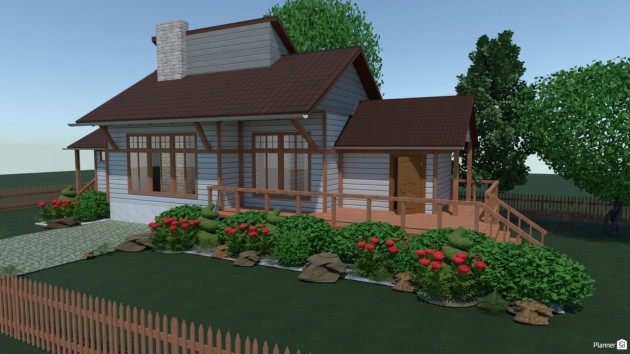 Cinder Block Garden
Bringing a modern twist to something so simple, cinder blocks work as great planters for flowers and shrubs. The grey makes the colors pop, and the modern vibe looks very sleek against the vibrates of the flowers.
Hanging Gardens
If your landscape is lacking in space, build up! Maximize vertical space with hanging planters, vines or overhanging flowers that will be an interesting addition to your yard.
Front Courtyard Ideas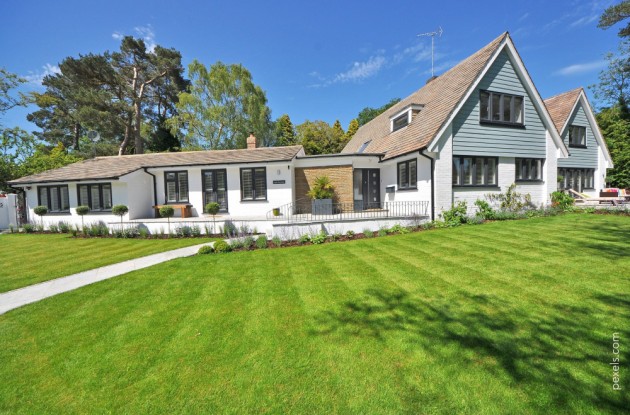 Front courtyards are the transitional space between the public world and your own garden space and home. Courtyards can offer privacy and be a welcome addition to your landscape. There are many ways you can style your courtyard!
Water Features
Moving water helps keeps your landscape interesting and is a great addition to any courtyard. The sound can be useful in masking street or traffic noise and is usually centered in the middle as the focal point of the courtyard. The size of the feature and the size of the space should be taken into consideration in adding this to your courtyard landscape.
Plants and Lighting
Big courtyards can accommodate as much as you want - furniture, features, focal lighting or even trees and plants but if your courtyard is on the smaller side, opt for simple furniture if needed or wanted and small plants to liven the place up. While plants provide aesthetics and nature, lighting can be used for aesthetics and safety!
Luxury Landscape
Upscale homes require upscale landscaping, and adding a touch of luxury to your outside can really help set the mood for your inside. Natural elements and contemporary work hand in hand to create a beautiful and luxurious outdoor space.
Dream Pool
Everyone dreams of a pool in their garden, but it does not always become a reality. If you are lucky enough to have one or even have the space to install one, do it! Not only is it a great complement to the home but great for having friends over. It should work in harmony with the landscape and be aesthetically pleasing as well as functional.
Rose Gardens
Roses scream not only luxury but also beauty. Plant your very own rose garden in your outdoor area and watch the little patch of luxury blossom. Break from tradition and go with a more exciting color or shade other than red. Nowadays, roses can even come in black!
Modern Landscaping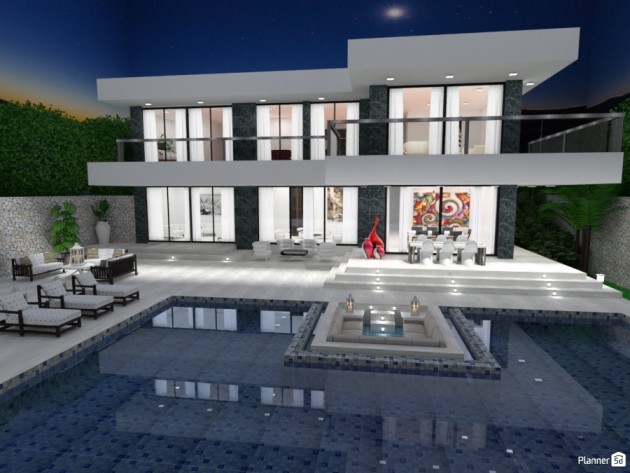 Modern landscaping implements symmetry and balance to give an uncluttered aesthetic. It is perfect for modern properties but can also contrast well against traditional homes. It may focus on florals and nature, but it brings in contemporary elements such as wood, stone and metal to project a more modern design.
Raw Materials
Concrete can work well in a modern landscape and can be flanked with colorful flowers and potted plants to contrast against this type of component. Geometrics work well here, too, just like they do inside a modern home!
Elegant Choices
For a unique touch, you could try Asian varieties of bamboo to add an interesting talk point to your landscape. This could also work well if you were looking to create your very own zen garden. Ferns can offer some simple and keep your yard easy to maintain.
Patio Landscaping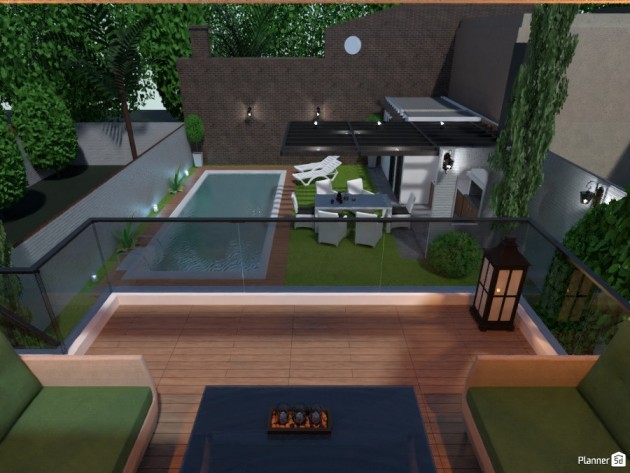 Patios are a great addition to any landscape as it allows you to take yourself or your entertainment outside in the warmer months. They can be simple or luxurious and can be a great place to relax or a place to enjoy with family and friends.
Modern
Built-in seating allows you to have the patio all year round but add the pillows in the drier months. These usually form a "U" shape and work well for parties, barbecues or just relaxing with a book or glass of wine. Add a dug-put fire pit or even a modern brick fireplace, and you have a place to spend both the days and nights.
Luxury Spa
If you have the budget or can brave the DIY, tile over your patio and add a hot tub. Who doesn't want their own spa in their backyard? You can have it Mediterranean-themed with blue and white tiles and even add an outdoor shower to rinse off before enjoying some food.
Go Vertical
If you are limited by space and want to enjoy all elements of landscaping, you can incorporate both patios and florals for the best of both worlds. Design and implement your dream sitting area and add vertical planting, like vines, to sit and admire. This works great for city dwellers who may be limited with outdoor space but still want to try their hand at landscaping design!
Simple Landscape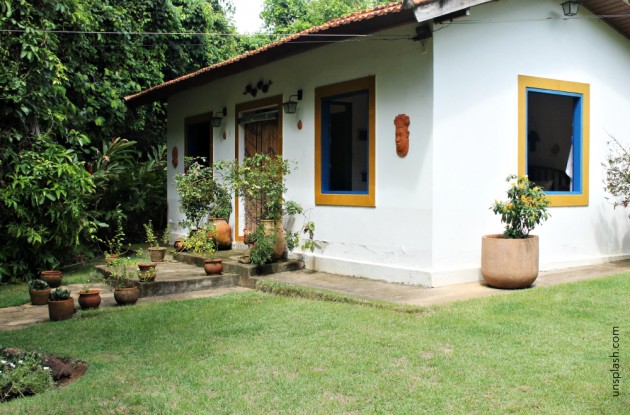 Simplicity can sometimes be a winner, and keeping things simple does not have to mean being boring. There are many easy and unique ways you can design your landscape through DIY, and it can be relatively low cost. Sometimes simple can actually work better than fancy, based on what you are working with.
The Perfect Lawn
Usually overlooked for more dramatics, the simplicity of a good lawn is second to none. Luscious green grass will be the first thing anyone notices about your garden, and by either planting or taking care of your existing lawn, you can make sure that that first impression is a great one.
Raised Beds
Instead of having everything planted flat, raise your garden beds to add depth to the landscape and create a focal point. Plant what you wish and enjoy the added benefit of them being further out of reach from animals that like to snack on gardens!
Kid-Friendly Landscape
If you think because you have children that, you can't have your own perfect landscape, think again! Design it as you please but add an area for children so that you have your designated space and the children have theirs. Swing Sets add a nice traditional, family feel, and sandboxes are a classic.
Small Landscaping Ideas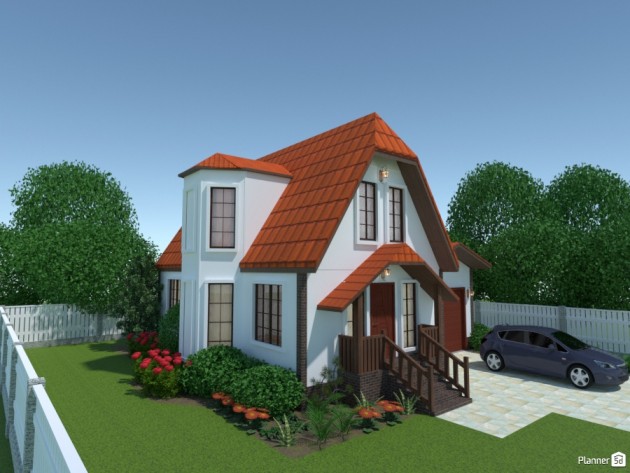 Just because you are limited by space does not mean your landscape design has to be limited. You can make the most out of your small outdoor space with these ideas!
Levels
Be it your front yard or backyard, as mentioned, using levels and maximizing vertical space allows you to use all of your space. Plant some flowers in the ground, others on a raised platform or even tiered. If you have the option, utilize window sills for flower displays and overhead space for hanging baskets.
Small Backyard
If your outdoor space at the back is limited, you can combine a few elements to make a pretty impressive landscape regardless of the size not being ideal. Stone, pave or use pebbles in the entire area and save a plot in the center for the classic flower ring and again, use the center of this as the focal point for a fountain, birdbath or even a statue.
Seated Space
If you want to make the most out of your given garden space and want to have the option to enjoy the outdoors, then transform that landscape into a seated area completely and use both modern and traditional elements like stone and potted plants to keep it sleek and lively. You could even add a log fire in the center if space allows.
Terrace Landscape
If you´re a city dweller like a lot of people and don't have very much space or even the "land" to try your hand at landscaping, you can still design some outdoor space and enjoy a unique version of a landscape.
If you have access to a roof terrace, make the most of it. Like many elements you can apply in landscaping, you can apply them here! Add some patio furniture, invest in a barbecue, plant your own herb garden and place potted plants and you can have your version of the perfect landscape.
Landscaping is a creative process and will challenge you in numerous ways. It requires hard work and time to complete. Be prepared! Even by hiring a professional, you will make important decisions.
Landscape design gives you a great opportunity to show who you are and enhance your property. We hope with these design ideas that, you will be inspired to get out and show the world exactly that through some beautiful landscaping!
---
Test your design skills in our weekly Design Battle!
---