Big news – we have new features in Planner 5D for Android to make your projects run smoother! Read below to learn more about incorporating joysticks, gridlines and transparency walls in your design process.
Joysticks
Alright, we're bringing 3D mode to another level! Instead of panning and zooming with just your fingers, we've created an optional joystick option. The two joysticks will make the 3D experience smoother – use the virtual joysticks to easily scan your project, view your design from different elevations and make any necessary design changes.
To access the joystick feature, open your Settings and scroll to the Controls and Navigation section. Turn it on to practice and get the hang of a new 3D experience.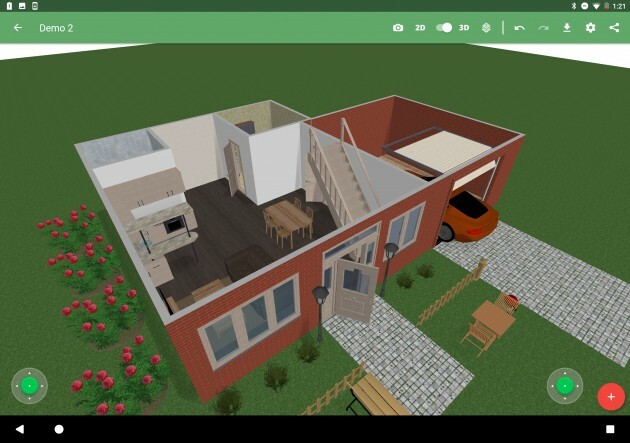 Gridlines
Arranging furniture and placing items is now a breeze! Use the gridlines to be exact with your design – place chairs in a straight line, easily align your decorations, back items up against a wall, or make sure your layout in centered. Also, snap your items into place as you drag them into your design. You can even set the size of your grid!
The gridlines can be turned on under Settings, under the Grid option. Play around with the different snap features to see what works best for you.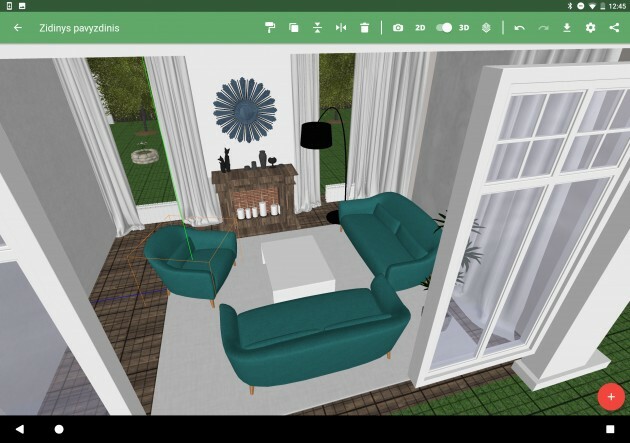 Transparency Walls
Scan your project in 3D with no obstructions with the newly added transparency walls. With just a light outline of the original wall, you can easily see inside your design and make any additional changes. Clearly see into the other rooms and use these walls to get a full 360˚ feel of your design.
To make a wall transparent, see Settings and look for the Graphics options.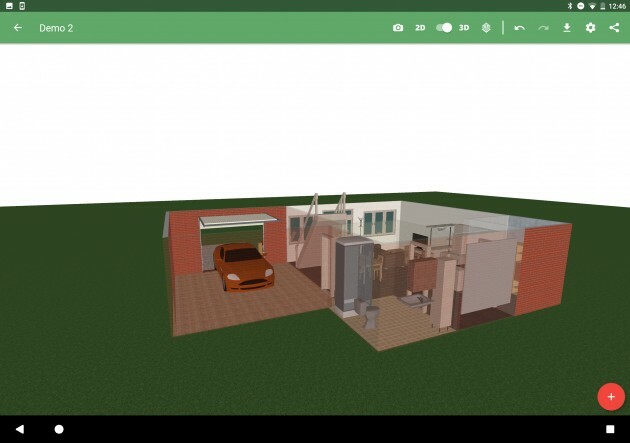 Shadows and Snapshots
And don't forget: when adding shadows to your design view in 3D, it may slow down the performance on certain devices. You can always decrease the shadow quality, disable them, or just add them in the end before taking a snapshot. Take a snapshot of your project, click on the camera icon, choose your quality and select if you want to save the image on your device or on the cloud. Build a collection of your projects and easily share them with friends and family!