Decorating a kid's room is not just about functionality but also about entertainment. With so many interior design solutions for children's bedrooms, walls will help you bring the most daring and creative decoration idea to life. They provide endless options for experimenting with patterns, color pallets, artwork, lighting, and other elements attached to meet the needs of every kid despite age, likes, and references.
In this article, we will show you how to use walls as a ready-made canvas waiting for your creative approach. Feel free to use our inspiring wall décor ideas for a kid's room.
Creative décor does not always mean special design skills. All you need is a sheet of paper to make such butterflies and stick them to the wall. If you do not have time for this, simply buy ready-made figures online. A cheap and simple way to create exclusive décor.
2. Collage-Style Paintings
Crave creativity from your kids or work on the collage drawing on the wall together with the entire family. Think of the best-matching scene considering your kids' preferences. Wildlife and nature paintings will keep everyone involved. What's more, it may turn out to be a good educational basis or place to play.
A chance to write on the wall always brings much fun. A chalkboard panel has been an interior trend for many years. What's more, it will prevent kids from writing on the rest of the wall.
Is your kid a true fan of Toy Story and Buzz Lightyear? Then, this idea will certainly work out. Using chalkboard panels for the wall, your kids will set for an unforgettable journey to open space whenever they want without leaving their bedroom. Additional space-related accessories will make the interim look complete.
5. A Wall Staffed with Animals
When we say staffed with "animals'', we mean toys, of course. Use the ropes to create a grid on the wall and simply attach different animals from your kid's favorite fairy tales or cartoons. The ropes greatly combine with wooden themes and calm yellow tones. They create a tranquil, healthy, and safe living environment.
6. Birdhouse as the Wall Décor
A good idea is to have small bird houses attached. They will create a harmonious combination with square cabinets in the working area along with a green wall featuring a fancy effect.
Another interpretation of the Toy Story cartoon in the kid's room. This time, pink is the dominating color combined with some pictures and images of the main cartoon characters.
Extraordinary shapes always look entertaining. With such zig zag shelves, any room will look more up-to-date and stylish, even if the main background color is neutral. A combination with a white wardrobe and working area creates a sense of minimalism and transparency.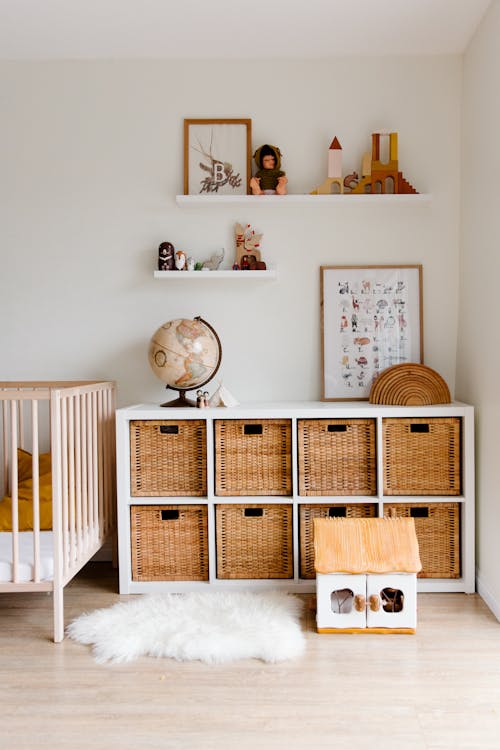 Some may be a bit overwhelmed with the size of the tree shelves in the corner of the room. However, the rest of the décor elements are well placed to create a harmonious atmosphere with DIY clouds and drops falling.
10. A Tree-Themed Bedroom
This time, the tree is used as the wall décor and lighting. It looks pretty good. It will certainly inspire kids and stimulate their imagination. Animal prints above the sofa make this particular interior look complete.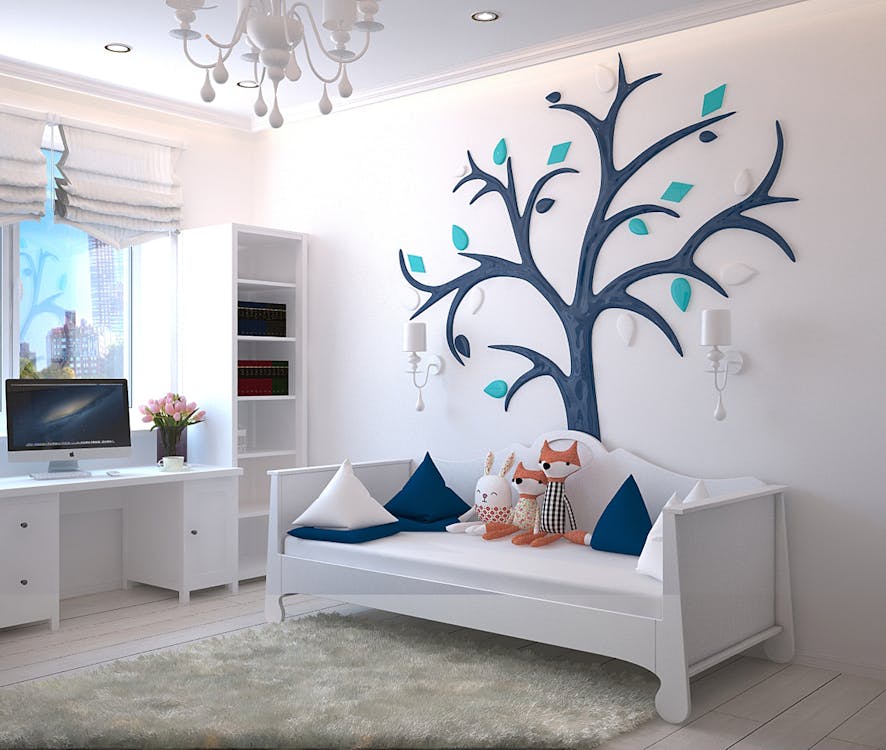 If you have enough skills and equipment (a chainsaw or something), you may try to create your mountains, umbrella, and other figures. DIY provides endless design and décor ideas.
Full-width wall maps have also been a popular trend over the last few years. They may work for both fun and education. Learn countries and capitals or try to find hidden gold with a treasure map.
13. Memorabilia in Process
Kids love showing off. It refers to trophies and awards as well as some memorable stuff. This is where walls with stands will work fine. Kids will have a chance to create their own unique collection to highlight and use as the room décor.
Who would ever refuse from climbing up the wall in his or her bedroom? A climbing wall is all about fun and entertainment. With such a décor, your kid will be the coolest in the borough. Holds are pretty functional, as they help not just to climb up but also get far-to-reach toys and shelves.
Walls bring maximum storage space that is often underutilized. With lots of colored cubbies and shelves, you can create a bright interior with enough space to lace photos, toys, etc.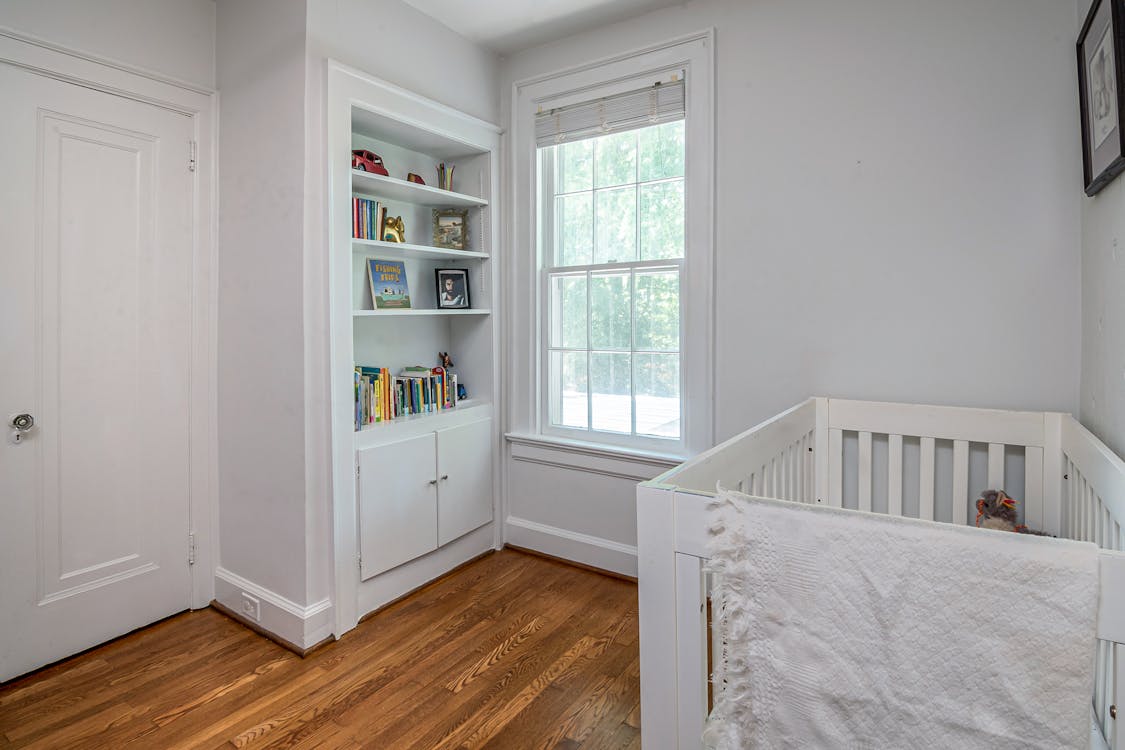 Kids grow up fast. You won't even notice how a toddler turns into a young man or girl. So, we need to consider a bit more sophisticated style for grownups using stylish wallpapers that will fit both adults and children.