It's important to take pride in your home, especially considering the money and energy you put into buying or renting it. Whether you bring in a designer or do it yourself, there are ways you can truly transform your house into a home.
Bored of white walls? Have some furniture you think is done? Or maybe you just fancy yourself creative and crafty, well, we have the perfect guide for you. Here we have assembled a list of hacks that can help you spruce up your home and give it a new lease of life.
Upcycling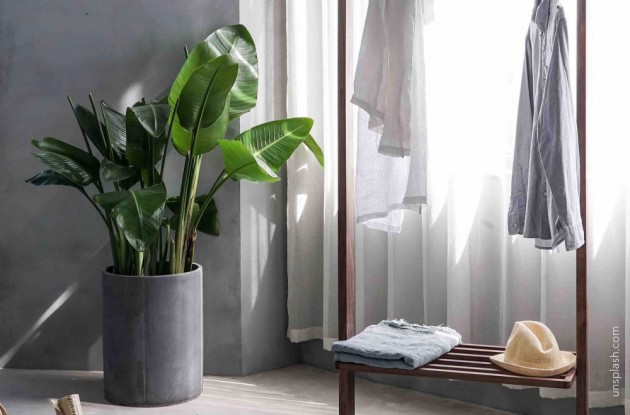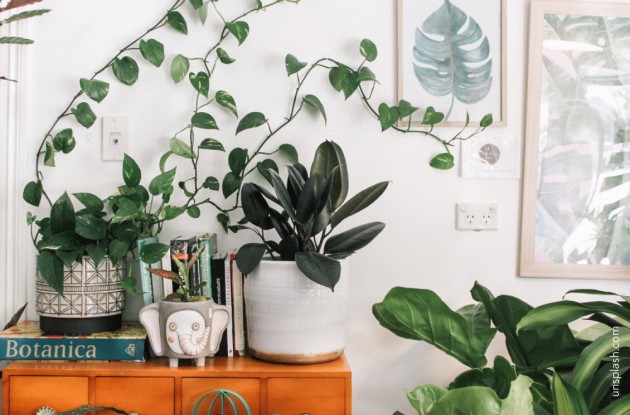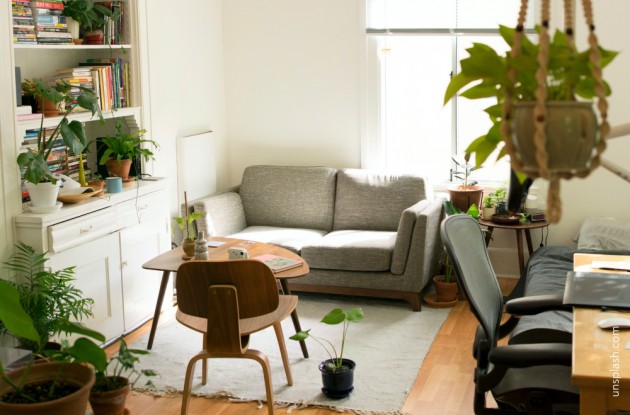 This is becoming more and more popular and is a great way to aid in the fight against wastage as giving a new lease of life to old furniture can not only help the environment but also be a great way to flex your creative muscles.
Have some old wooden or cheap chairs that you don't like or find boring? Paint over them with some paint. Bold colors work great to add a pop of color to a room or for a more minimalistic look, you can go for neutral tones that can match any decor. Similarly, for metal pieces, spray paint can work wonders in taking a dull piece of furniture and giving it another chance to shine.
If you don't fancy getting the paint out, you can always try to recycle furniture and mix some vintage or second-hand pieces in with new ones to create an eclectic mix of furniture in your home.
Another emerging trend in upcycling is taking advantage of offcuts of wallpaper to spruce up old or boring pieces of furniture. If you have some spare parts of patterned wallpaper it is simple. For example, apply them to the back of a bookcase to add a unique touch to some basic furniture.
If you are tired of the cabinetry in your home - especially your kitchen, there is a great DIY hack that can make it seem as though your cabinets have had a makeover and it's financially friendly! In simple terms, they are stickers for your cabinets. Peel them off as you would any other sticker and carefully place them on the desired cabinet or area. These come in every color and every style including wooden effect and marble which is sure to brighten up those dull cabinets.
Comfy Decor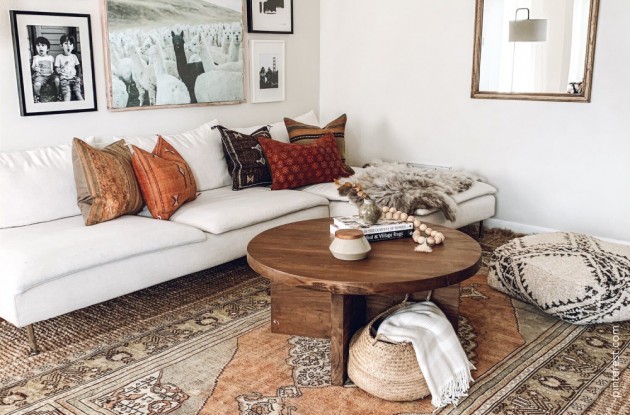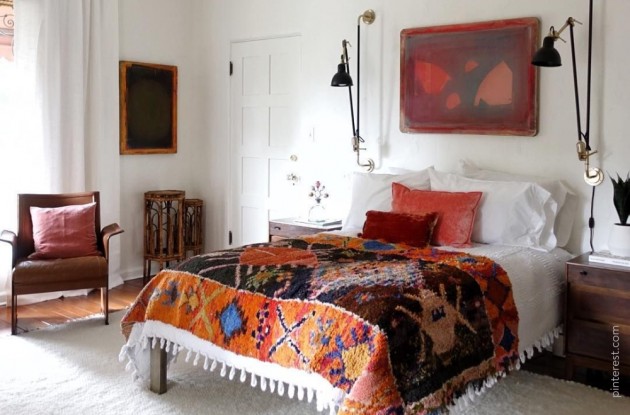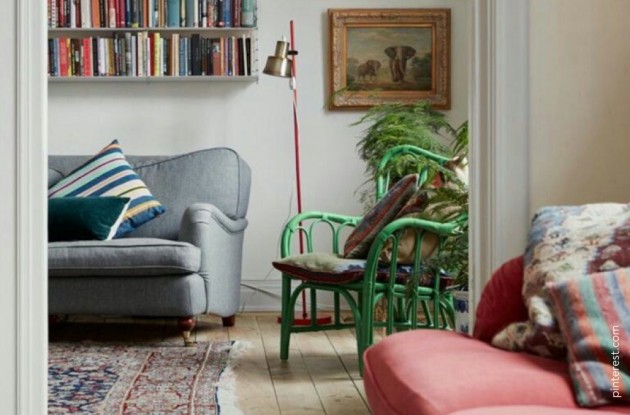 A simple but effective way to jazz up your interior and create some interesting focal points is by switching out old or boring pillows for "newer" ones. By newer, this doesn't have to be store-bought. You can get plenty of fabrics - in many different colors and patterns, already made for pillowcases or ready to be made that will allow you to practice your sewing skills and also be a great way to add a touch of excitement into the room and still maintain the coziness that comes with pillows and cushions.
Similarly, older pillowcases that you think are ready to be thrown out can be given a new lease of life through dying them. Maybe your old decor was in creams or beiges, this would be the perfect chance to go to the store purchase a dye in red or even black, and in a few hours, you have completely new cases.
Pillows aren't the only simple soft furnishings that can add uniqueness to a room, printed blankets and throws do the same. If you feel as if your bedroom or living area is missing an interesting piece or there aren't enough patterns or colors, a printed blanket may be the best and sometimes cheapest option. Pick a style that matches your personality and simply fold it across your sofa or bed and it can change the entire vibe of the room.
Another way to do this is to get creative and crafty. If you have some old t-shirts, patchwork fabrics or clothes that you think have passed the point of use, don't throw them out! Cut individual squares out of each piece and get sewing. This is not only a cool way to save old clothes and a great way to add an interesting piece to a room, it can also be a somewhat sentimental heirloom that can be passed down.
Walls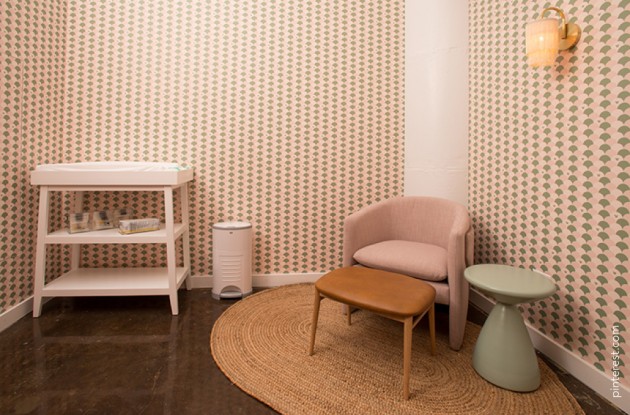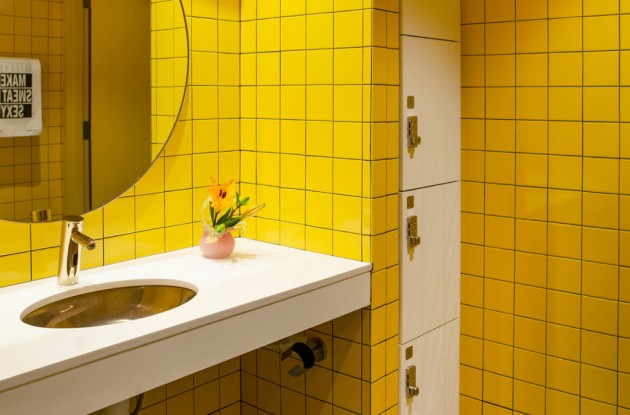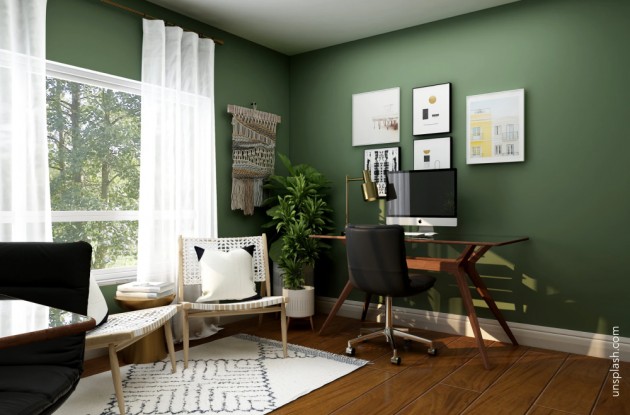 Probably the easiest way to spruce up your interior is by changing the walls as this can be done with something as simple as a new paint job. If you´re tired of plain white walls or maybe the current paint job in your room just isn't making you happy anymore, it's as easy as buying a new tin of paint. You can go for neutral colors and still avoid white with colors in an off-white hue, greys, browns, or even pastel - check out our Colour Psychology article for some tips!
If block colors don't interest you, an emerging trend just might. Ombre painting is basically using two different colors (one usually being white) and creating a blurred effect, or ombre, that is a nice and unique way of painting your walls. You start off with the white as the base and then towards the middle is where things are to get blended. Use a sponge and dab the colors to create the blurred effect in the middle - yellows, reds, and blues look great with this!
Wallpaper is another great way to spruce up your walls and can be as budget-friendly as you want as there are plenty of beautiful and cheap wallpaper options on the market. Wallpaper can be used for all of the walls in a room or you can use interesting printed paper to create a feature wall - this works great on a wall that has a fireplace.
Similar to the cabinet stickers we have discussed, wall stickers are a great alternative if you are looking for something more unique than paint or wallpaper. These are so simple, effective and basically just stick on the wall with little to no effort. They come in a huge number of colors and styles, with designs ranging from exposed brick effect to faux bookcases, and again are a great alternative that won't break the bank.
If you want to go the extra mile and create something for your walls that will definitely get people talking and have your friends entertained when they visit, install a chalkboard wall. This is a cool alternative to the standard colored or papered walls and will not only be great fun but also useful as you can leave notes on the wall, write shopping lists or even just play games.
Once you have the base of your wall chosen, a way to elevate this would be to create an interesting focal/feature point in the room and a nice way to do so is through frames and creativity. You can arrange them by color and size or have a mixup of both, add some fun pictures or sentimental photos and you have a great and personal addition to the wall. You could also be creative and add a collage wall of your favorite things which provides a unique and personal touch.
Lighting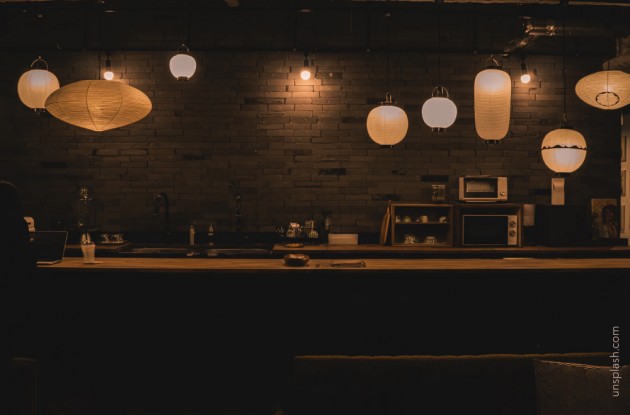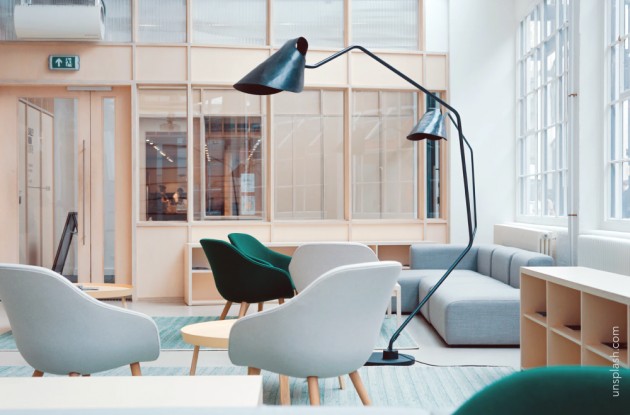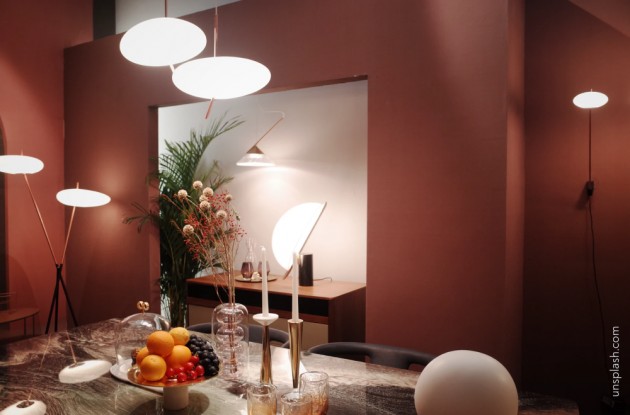 Lighting is always a smart decision and is a way you can create an entirely new vibe in your room. If you're going for more of a vintage vibe or have been upcycling, vintage lighting pieces can be a great way to add a talking piece into your room. If you are feeling fancy, go for a chandelier however, even something as simple as a mosaiced lamp can elevate your room.
On the theme of lamps, these are a very simple room hack as they are not only useful but because of the varying designs and shapes they come in, you can use lamps as decorative pieces. Tall floor lamps can work to create the idea of more vertical space and some unique table lamps can help bring literal and metaphorical light to a room. If you don't feel like going all out and purchasing some new lighting, something as simple as changing the lampshades can work great in changing the entire feel of a room. They come in varying styles and colors and are an easy way of making a small change for the better.
If you want to stay simple, keep it old school. Candles are a super easy and effective decor tool as they come in varying styles, colors, and sizes. These are both effective as a piece of decor and are great in creating ambiance with their lighting uses - they´ll also save you some money on electricity, so that's a bonus!
A well-known designer tip that can be effectively used alongside lighting is installing a mirror or mirrors. Place them near the lighting in question or behind and watch them reflect and bounce the light around the room.
Extras Tips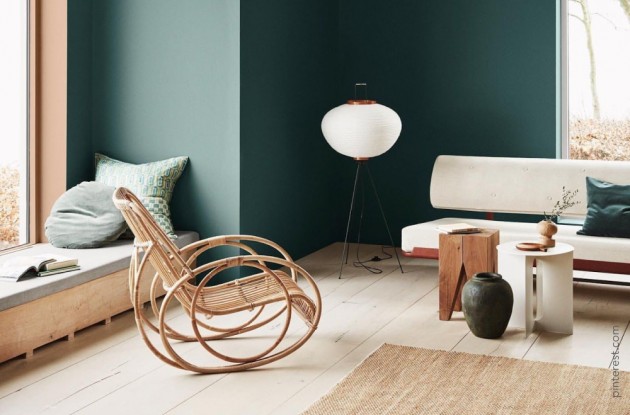 There are many hacks that can help elevate your interior. Here we have some of the more interesting ones that can help you in your journey to spruce up your home.
Curtains can be incredibly expensive so a way you can create a unique pair of curtains for your room is by converting a duvet cover into a set. Duvet covers are relatively inexpensive and come in many styles and colors. Simply line the backs with more plain fabric, sew them together and hang them. With this, you have yourself a DIY set of new curtains.

As always, utilize your vertical space and keep things off the floor. This space usually isn't used to the maximum, so here you can get creative to get the most out of this by installing vertical living walls - simply, plants that are added to the wall as feature points that have the bonus of being an addition of nature in the room.

Whether you are an avid reader or collector, books can help you elevate your interior and make your shelving and furnishings feel less bare. They say you can tell a lot about a person by the books they have at home so you can use this to your advantage and create a nice little home library or stack the shelves with your favorite childhood books - or favorite books in general, to always have a topic of conversation.

A storage solution, as well as a unique and interesting addition to your interior, is repurposing crates or wooden boxes and turning them into storage. These can be turned on their side and fitted to a wall to create a new twist on a bookcase or shelving unit. These are stackable and can be placed in non-matching shapes that can add a nice and creative touch to this DIY trick.
Don't be confined by norms and always think outside the box. It's important to have fun while decorating and always add a little bit of you into every room.
While this is in no way the definitive list as there are a million ways you can spruce up your interior, we think that these hacks and tips can help you breathe new life into your house and turn it into a home!