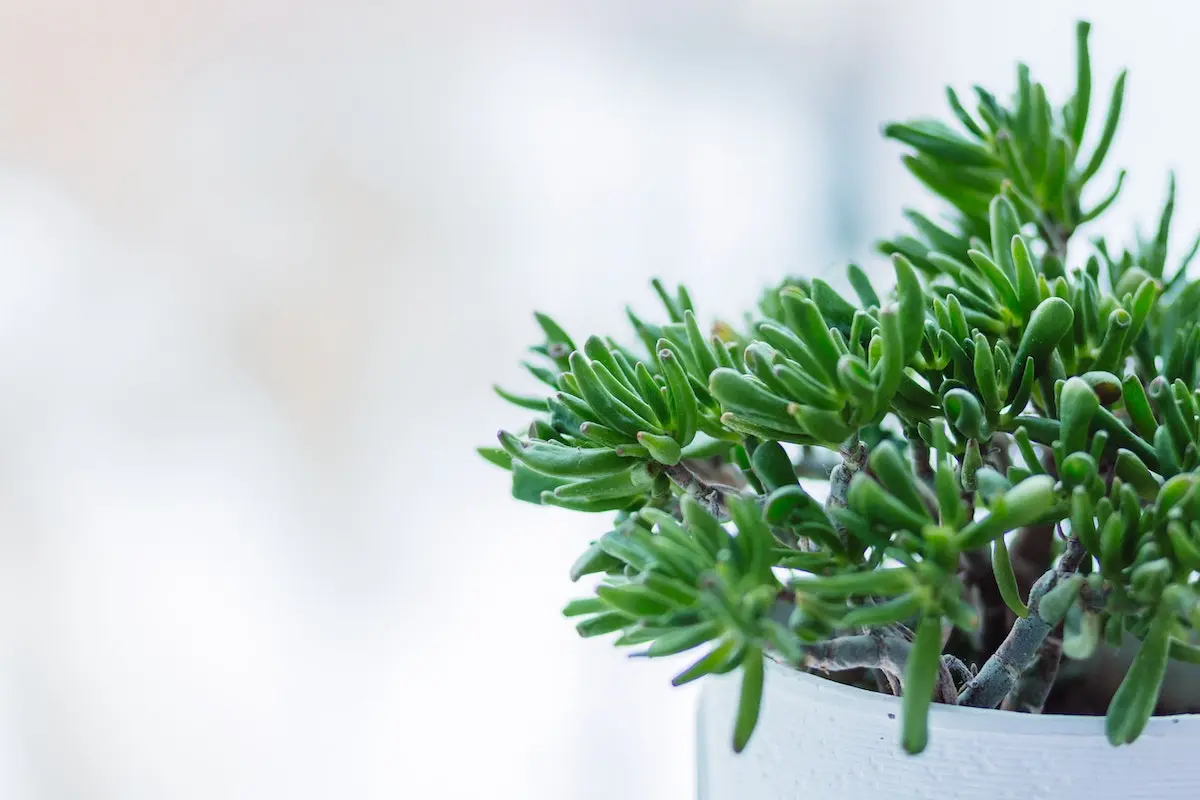 Bringing nature into our homes is not a new thing. For generations, people have strived to bring a part of the outdoors into their home to enjoy and replicate the calm and beauty of the outside world.
However, growing interest in the environment and being eco-conscious has led to a rise in the desire to bring the outside world indoors. Have a look at some of the ways you can add organic elements and bring nature into your interior!
Colour Palette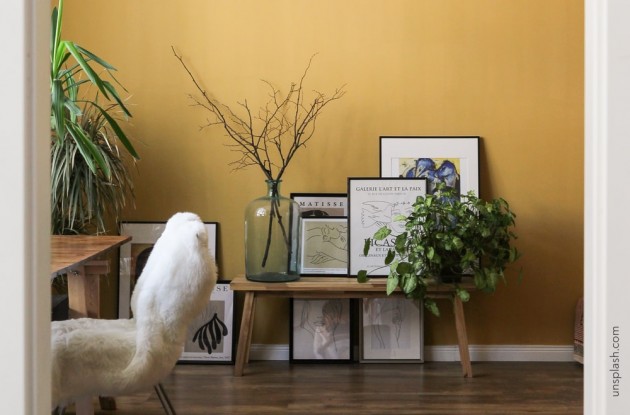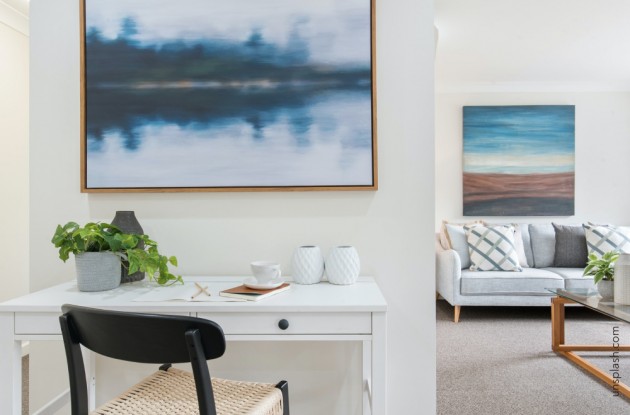 For an immediate and drastic change, try switching up the colour palette in your home to create a more organic atmosphere. Neutral hues work best here as they change the mood and are inexpensive and effective. They allow you to transform the space in an easy way and create a serene interior.
Colour psychology comes into play here a lot and we have you covered. Check out our article on colour psychology to see how to use colours effectively, what they can invoke and why!
The safest bet is neutral when you want to create a serene indoors. Soft shades like brown and greens replicate some of the natural shades you would find in the outdoor world and this can harmonise with and amplify the natural feel you want to go for.
Natural Elements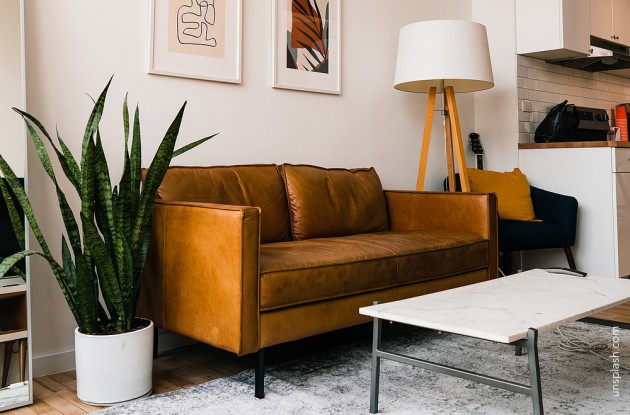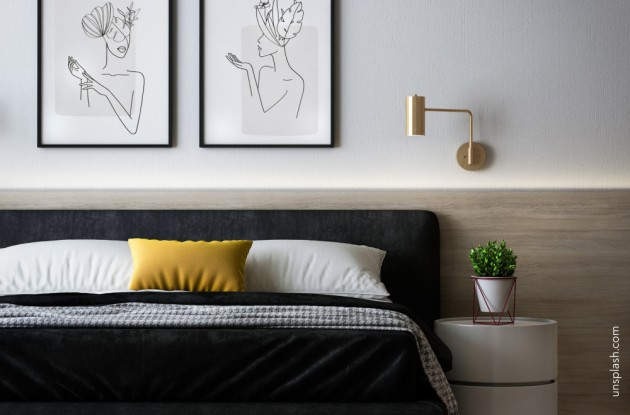 One of the reasons we appreciate the outdoors and envy it so much at the same time is the elements that occur organically in nature. A way to add these to your home is to bring in some natural elements by employing them throughout your decor.
Wood, leather, and stone all spring to mind when we think of things that are more natural than nature itself and adding these to your home can help you bring that little piece of the outside in. Choose your furniture to resonate with your personal style but also add a natural element to it - a leather sofa is a great choice here as it can practically come in any colour.
Flooring choice is another great way you can add this to your home. In our opinion, wood flooring is a perfect choice. It can be pretty pricey but natural hardwood floors with their deep browns and amazing texture give off that perfect organic vibe that would look amazing in any interior. This can be mimicked by cheaper options like linoleum but then again, that isn't quite so natural.
Stone elements work great in any room too, especially the living area and kitchen. If you can, strip back your walls to reveal the natural stone of the building for not only a unique and fresh interior but a feature that looks natural and beautiful.
Furniture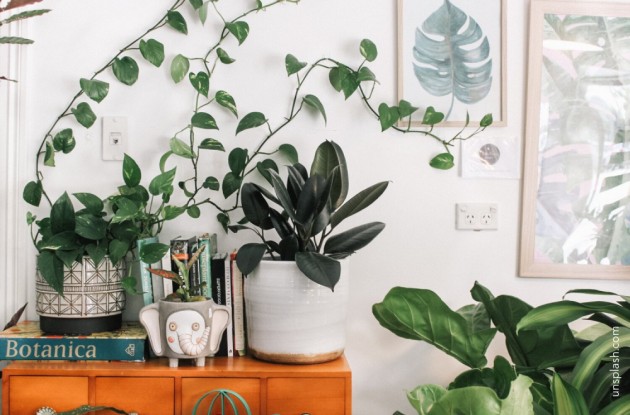 Adding furniture pieces to your interior is a given, though this may be tricky if you want to keep a more organic vibe in your home. Of course, one way to go is the all-wood route but don't overdo it as this can be very overwhelming and almost claustrophobic if the room is floor to ceiling wood.
Wooden furnishings are durable and easy to incorporate into any interior style. You can go for classic rich mahogany to add a rustic element or you can go with treated white woods to add a more minimalist feel.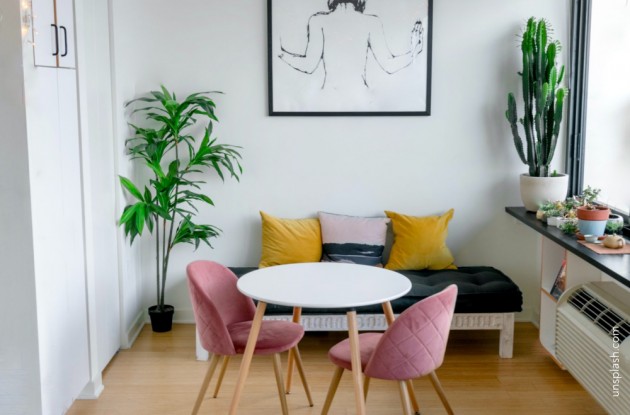 Wooden furniture comes in a variety of styles, patterns and colours and can work in your favour by adding peace and serenity as well as style into your home. From cabinets in the kitchen to dining tables, from tv stands to bathroom vanities, even headboards and side tables can all be wooden which truly makes it the most versatile natural element you could incorporate.
Another great way to incorporate some natural elements into your home? Stone decor. This has become increasingly popular over the years with people adding little stone elements into their decor be it through indoor water fountains, buddha statues or even some kitchen tools, we think this is a great and subtle way to keep a natural feel to your home.
Organics as Decor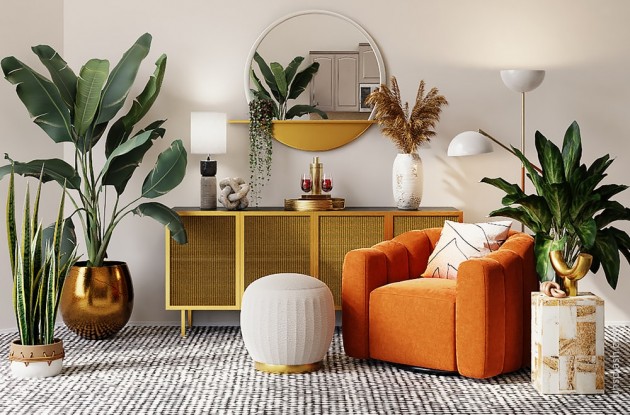 Using natural elements in your home is definitely a great decision as it will help create that serene vibe that comes with being in nature, but there is one thing - or multiple things, you can do that will help bring it to that next level and it's pretty obvious: Plants.
They come in all shapes, sizes, types and colours so you are sure to find one or more that will not only fit with your decor but bring out your personality and create an amazing home with organic elements.
Flowers are a nice way of adding colour to a room, especially if you are going the more neutral route but still want a pop of colour. Sunflowers are a great idea as they not only brighten up a room and add that natural touch but also have an immediate and positive impact on our moods.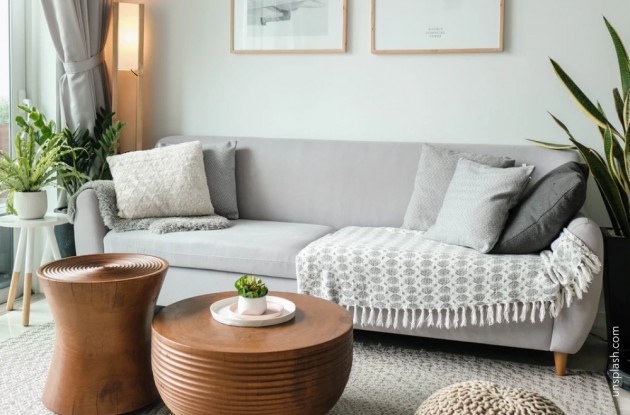 Plants can be relatively high maintenance and although flowers such as orchids would have the potential to elevate your interior, maybe you are not into giving that much effort to plants. Don't worry though, you can still add some natural touches to your home with low maintenance options. A Snake Plant would work well here or even some cacti as they will help with those natural vibes you want but not steal too much of your time or attention.
Another increasingly popular option is your own indoor Zen fountain which is not only beautiful and interesting but adds a unique element to the decor and would definitely be the feature in the room.
Bathroom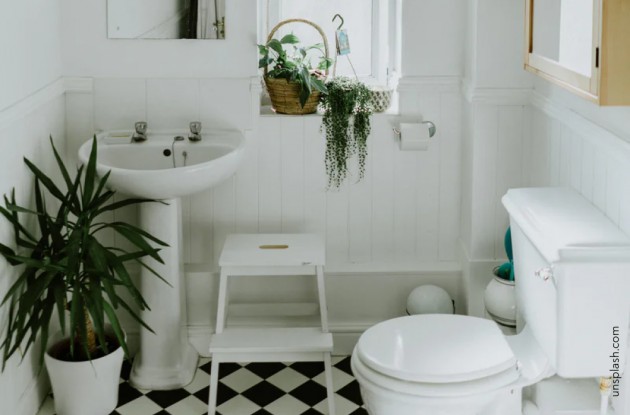 Adding natural elements to your home and interior can help create a sense of peace and relaxation, so what other room than the bathroom would be the most important place to feel this sense of peacefulness.
In the bathroom, brick and stonework is a great choice as it is cool and neutral and really does create an atmosphere of serenity that is needed in this room. While natural stone or brick would work great, you can get tiles or even wallpaper and lino to mimic this - if you want that organic vibe on a budget. Grey tones work amazingly here but don't shy away from the classic white.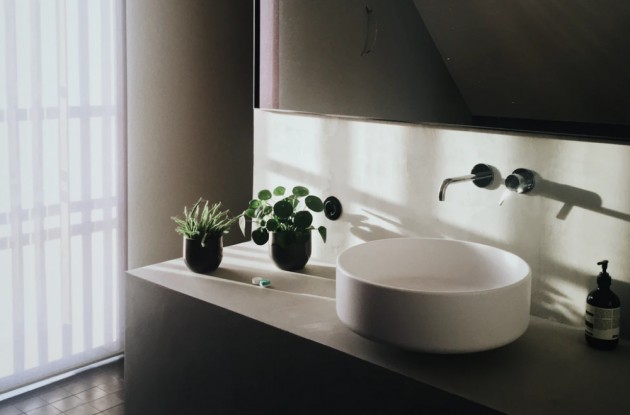 Another option is wooden finishes or wooden furniture as this can help mimic the feel of a sauna, and what's more relaxing than that? Nothing. Not a lot of people tend to employ wood within the bathroom which could be down to the condensation and the use of water in the room but when it is done correctly it can help you add that natural element you want and also look incredible.
Another simple trick? Plants. Like we´ve said, adding plants for that organic element almost feels like cheating but they are there to be used and they work great. An aloe vera plant is a great addition or even some eucalyptus which would look great but also has many benefits.
Lighting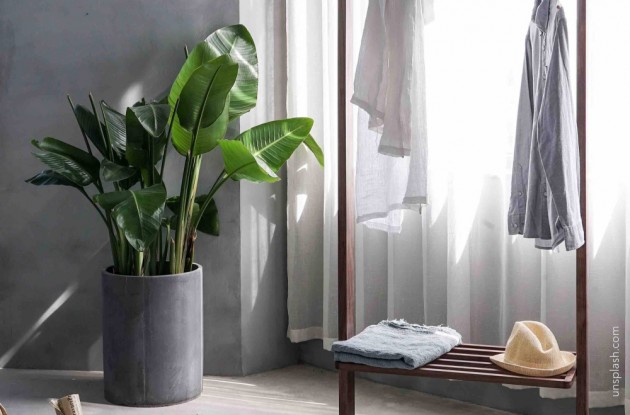 Like plants, flowers and other living creatures, we also rely on sunlight to survive. Natural lighting helps not only to brighten a room but also our mood, it is Mother Nature's gift that keeps giving. This lighting is an incredibly important design element, so much so we have an entire article on it, but when it comes to your interior it can really help with creating a positive and living environment.
Natural lighting not only helps you and your room, but it impacts every other element in your interior. It can help make that colour on the wall pop, or draw attention to that art piece along with just making the room overall more alive and inspiring. Along with this and its many physical and mental health benefits, natural lighting just can't be competed against.
Whilst no amount of artificial light can compete against or replace the natural light, artificial light can mimic this. However there are small things that you can do that will help you accommodate natural light alongside artificial light and in order to do so, even little changes can help. Changing what you can such as the way you have planned a room and stealing whatever sunlight you can in more important areas and using the artificial light somewhere else would work wonders. You could change the drapery to make the room less gloomy or do something as simple as opening the window and rolling up the blinds
There's a reason we have always been and are continuing to have a fixation with nature and it's because we are a part of it. We are living beings who need natural and organic elements in our life but we must respect them.
Do so correctly and you can bring the great outdoors inside your home to create a sense of peace and be one with nature. Use our tricks and follow our tips and you can create a home that calms you, takes inspiration from nature and gives you that serenity you need at home when you are trying to escape the reality and the chaos of life.