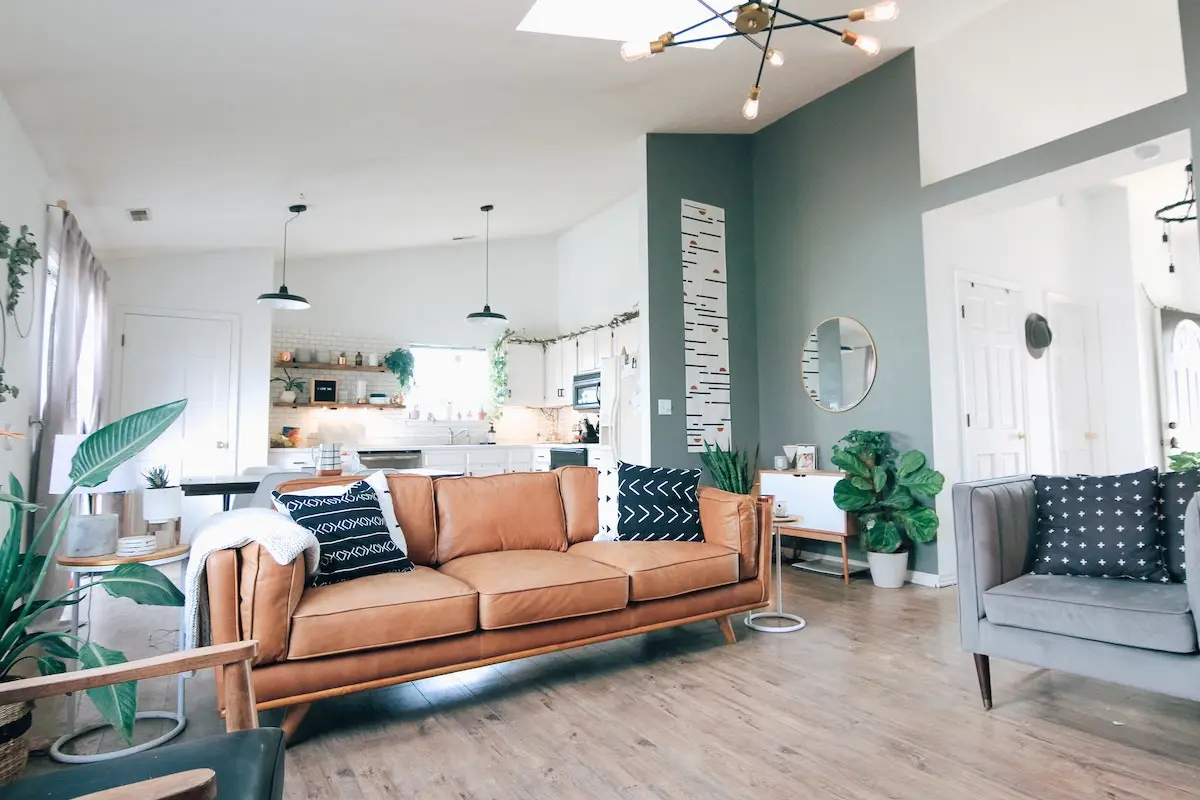 Whether you are thinking of expanding your family, creating a meditation zone, or even a home office, the luxury of a spare room is a task that can seem daunting at first. Be it a small guest room or storage room, it may be sitting there empty so we are here to help you transform it into a functional space that is full of potential.
If you have been blessed with a spare room but no idea what to do with one, let us help you out. Here we share some tips, tricks and advice to get you inspired and help you utilise your unused room!
Bar/Lounge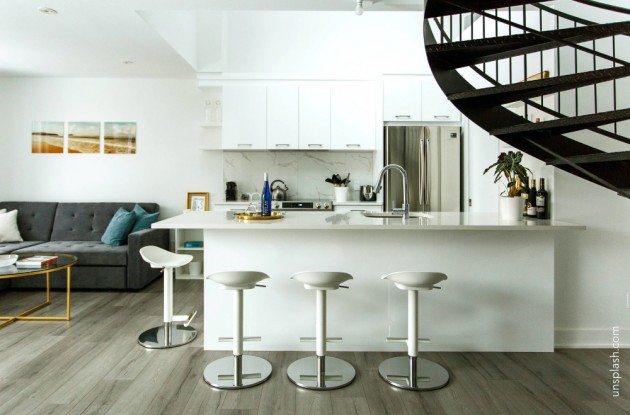 Although it may not apply to everyone - such as those living in apartments, but if you have a downstairs room, a garage, or even an annex, you could transform it into a cocktail bar/lounge area for entertaining guests.
Make it intimate with mood lighting or add furniture that breathes life into the room and creates a unique and inviting atmosphere that your friends will love to hang out in. It could be as simple as creating a countertop, adding some optics, some high chairs, and here you have your own little bar area.
Home Office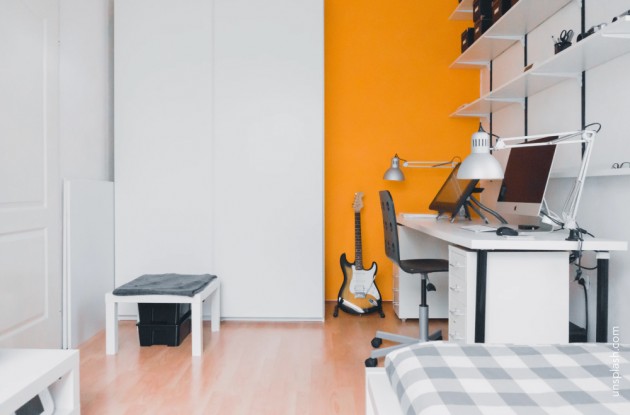 If your room is on the smaller side and you´re not a fan of working from the dining room table or bedroom, create your own dedicated home office space. Regardless of size, most small spaces will fit a desk and chair but it is important to make use of vertical space and install shelving for books and important documents to keep the floor space clear.
Neutral tones would work best here as you don't want something too relaxing in which you wouldn't get any work done, but if you go too cold then the room is uninviting.
Study Area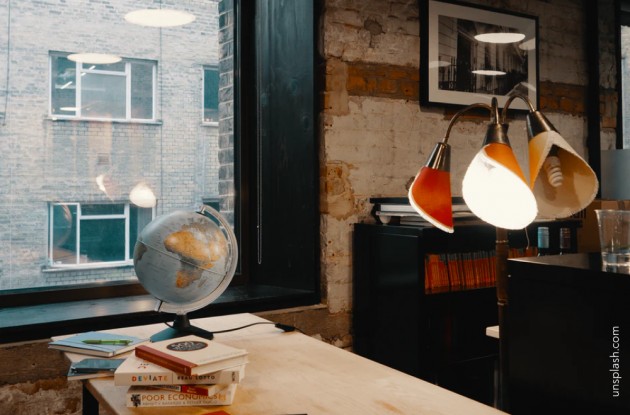 Just like a home office, all you would really need is enough room for a desk and chair and, again, vertical space here is important for your books and study supplies. You could maybe add an armchair for some extra comfort if you need to read as we all know reading at a desk can be uncomfortable and in the end, counterproductive.
A room like this would be perfect if you have kids as this study room can be used for a dedicated homework space. You can even schedule times if you have more than one child needing to use the room or, if space allows, you can add more than one desk.
Guest Room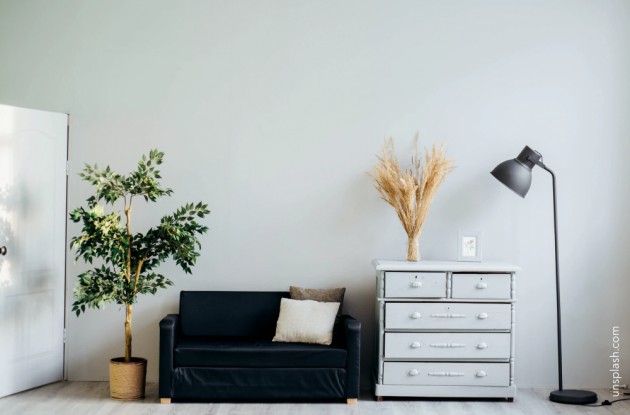 The most common way people utilize a space room is by having a space for guests. This is great if you live far from family and they may want to visit, or you have invited friends over and you want to make sure they have a place to stay.
Maybe you plan to expand your family some day and want to keep the room as a bedroom, then a guest room may be the way to go. Guest rooms are a great way to experiment with colour schemes and design ideas that you may be too afraid of using in your own room or living areas. Be brave, get creative!
Guest/Study Hybrid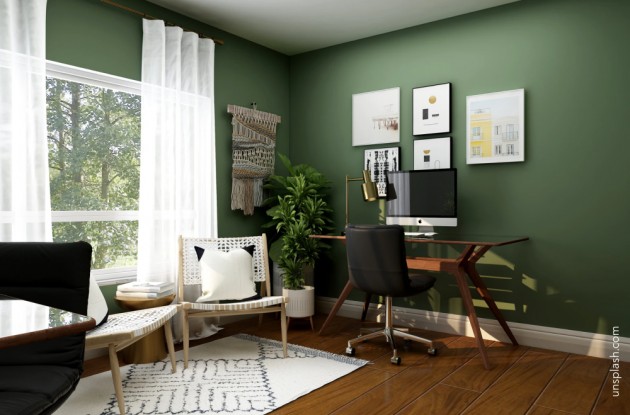 Another option allows you to have both a study room and guest space. If space permits, you can add the desk and chair as normal for the study area and use the vertical space for any accessories, from here, add a daybed or sofa bed that can be instantly transformed and used should the situation arise in which a guest or family member needs to stay over.
Lots of sofa bed options these days provide the necessary comfort and make sure not to compromise on style. The choice of correct furniture here means you can make the most of the room, utilize the space and by keeping the floor free and using wall space, you ensure the room does not feel cramped.
Creative Studio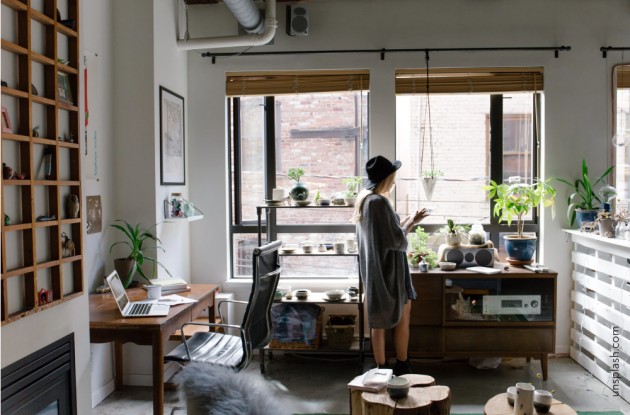 A perfect idea for a spare room, especially if you are the creative type, is to turn it into a room solely dedicated to your creative vice. If you fancy yourself a designer, seamstress, or just enjoy sewing as a hobby, then the machine, fabric, mannequins and all the little things have to go somewhere. Why not create your own sewing studio?
If you want to pen the next bestselling novel, turn your spare room into an area where you can lose yourself in literature.
If you are an artist or even an amateur painter, this is the perfect place to put your easel, all those tools, and go crazy!
If you are more craftsy, this would be the place to have some peace and quiet and zone out. Maybe you enjoy scrapbooking, knitting or going full DIY and creating lamps or furniture, this is the time to do it.
In this creative area, you can utilize as much space as possible with the multitude of storage solutions out there that are available for you to keep all your necessary bits to get your projects going.
Library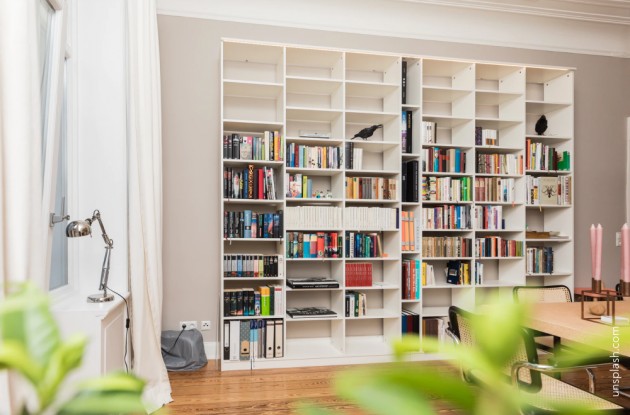 Maybe you don't need the guest room or even a studio and you´re more of a bookworm. The perfect dream come true for bookworms? Your own library!
Relatively easy enough to install, you can either kit the room out with shelves upon shelves or fit in bookcases and turn your spare room into a world of books that would be the envy of any book lover. Add a sofa or a cozy armchair for those nights you just want to curl up with your favorite story.
Home Gym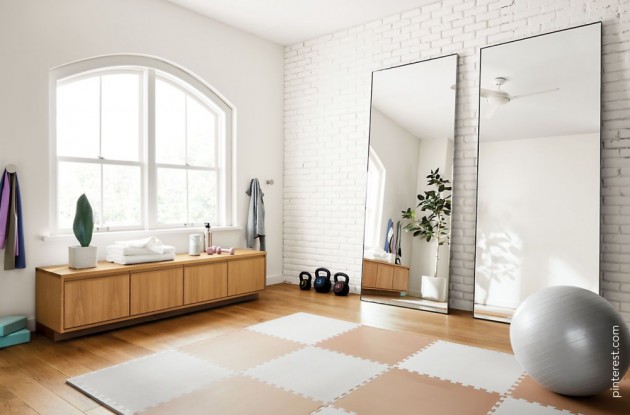 If fitness is a big part of your lifestyle, then why not add it to your home life, too! Regardless of space, if you have a spare room you at least have enough surface area for one piece of equipment or some accessories for floor exercises.
Invest in a treadmill to get those steps in after a day at the office. Place those weights in the corner of the room and you can make sure you´re getting your daily dose of healthy exercise.
Even just placing a large mirror on the wall and buying some mats for floor exercises would be a lot more productive than having the room sit there going to waste!
Playroom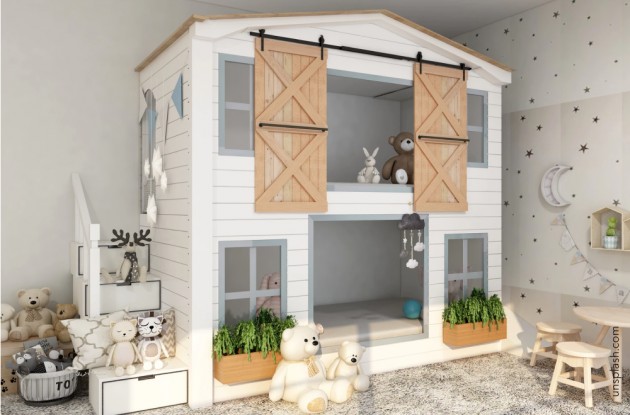 If you have young children and your spare room is not their bedroom, then here you have the perfect opportunity to declutter the rest of your home and turn this space into a dedicated playroom and kid zone. Cushion the floor with foam matting, add a small table for arts and crafts and some storage units for their toys and you will earn a lot of parent points.
Not only does this let them have their own independent space but it really teaches them about zoning so they realize that they can´t cause chaos throughout the rest of the rooms if they have their own organized space.
Games Room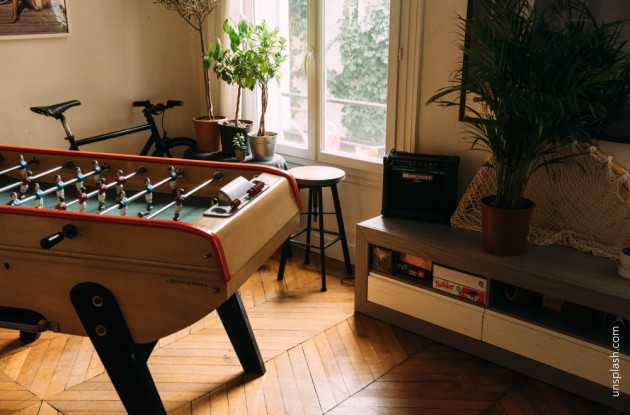 What's a great idea if you have bigger kids? Or you are the bigger kid at heart? A games room and activity area. You can have guests over all the while entertaining them in a unique way.
A pool table can be added and a tabletop can be purchased to put over it if you wanna convert it into table tennis, a space for board games or just for drinks as the night goes on. If you´re into board games, invest in shelves as no one wants to be tripping over anything on the floor.
Cinema Room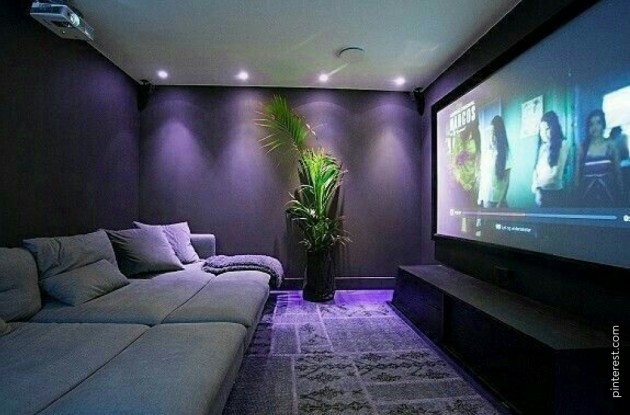 If you´re feeling luxurious and are a movie buff, transform your spare room into your own at-home cinema. It is an investment on the higher-end when it comes to budget but if you are a big movie and TV person, it´ll pay off.
A large TV screen on the wall or even a projector, surround sound and a comfortable sofa or even recliner will help turn your extra room into an incredible home theatre. If you want to go all out, add a popcorn machine for the ultimate cinema experience!
Dressing Room/Walk-In Wardrobe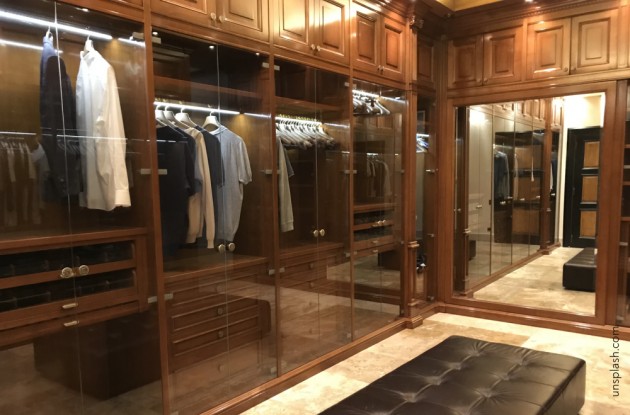 It is a dream for many people but can be a reality if you make it into one. Utilize that extra space and turn the room into your dream dressing room or walk-in wardrobe. This is a great idea especially if your own wardrobe space is lacking or you want to keep your in-room wardrobe seasonal only, this room can be where you store all of your clothes.
It can be really simple or more complicated if you prefer to do it yourself, but even just adding a big wardrobe and a vanity can go a long way into creating your own dressing area.
Laundry Room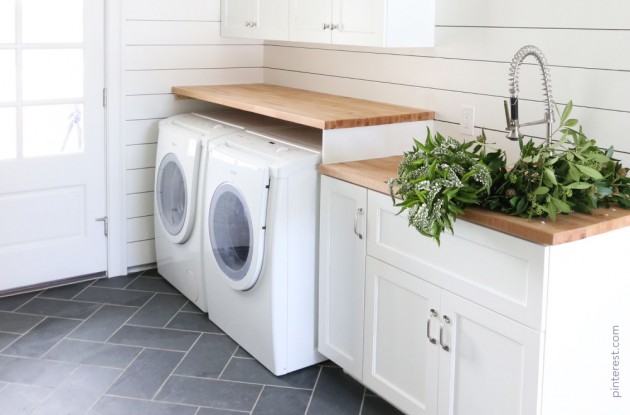 For efficiency and functionality, or even if you have kids and the laundry pile never stops growing, turning your spare room into a laundry/utility room is not a bad idea, though depending on where the room is located, you may need to look into plumbing and maintenance.
It does mean however that this particular part of everyday life has its own space and won't stink up the house as well as not taking up space anywhere else. If it all works out, have your appliances on the ground, your storage area above that and you might find you are left with some more space that can be doubled up as additional storage for anything else you might need it for.
Meditation/Wellbeing Room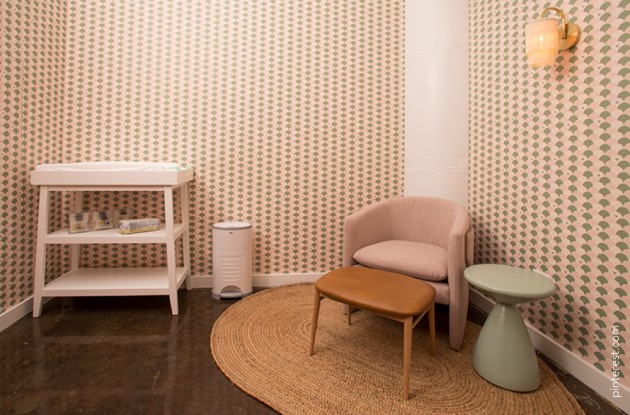 Just like having your own home gym, you can be all about wellbeing and an overall health junkie, so why not turn your spare room into a relaxation area?
Invest in some floor mats and enjoy yoga sessions alone or with friends. Decorate in soothing creams or warm browns and turn the room into the perfect meditation area that you can relax and unwind in.
Play some beautiful natural sounds, download some mindfulness apps or breathing exercises to your phone and just chill out while enjoying the health benefits of meditation.
Whether you don't think it's big enough or not worth the hassle, a spare room does not have to be wasted space where you put your old clothes or things that you have no interest in seeing again. With little to no effort, you can transform this overlooked part of your home into something incredible.
Depending on your needs, the options really are endless. Be it a creative space, your kids' play area, or even just a zone for you to go and enjoy your own company, you can make sure that this space is not only useful but efficiently used. We hope these ideas have provided you with some inspiration to clear out that extra space and turn it into something you´ll be proud of!