We bet you've heard people talk about 'rustic' interiors, but what does that mean? You've come to the right place to find out. A rustic interior takes its inspiration from nature: it's full of natural materials and soft colors. If you want to make your interior fit this brief, read on.
What's so great about rustic interiors? Aside from the ultimate cozy feeling they create, it's a way to enjoy all of the wonders that nature has to offer while inside. It takes minimal effort to incorporate it into your interior - of course, you can take on a full rustic redesign, but merely introducing a few elements also works. There's a rustic interior to fit any personality, and it's totally timeless. Who's ever going to be tired of feeling cozy?
We've sourced essential rustic interior ideas. Read on to find them!
Rustic basics and essentials
There are a few rustic 'musts.' First, it should feel like you're in the countryside - take your inspiration from rural settings. Keep furniture and decor subdued to achieve that simple, pretty effect.
Rustic colors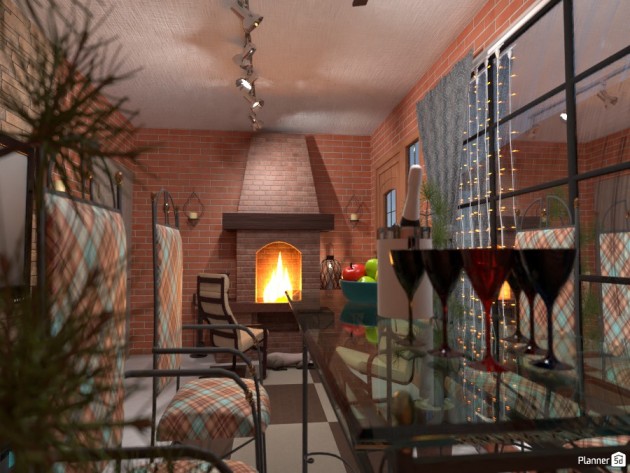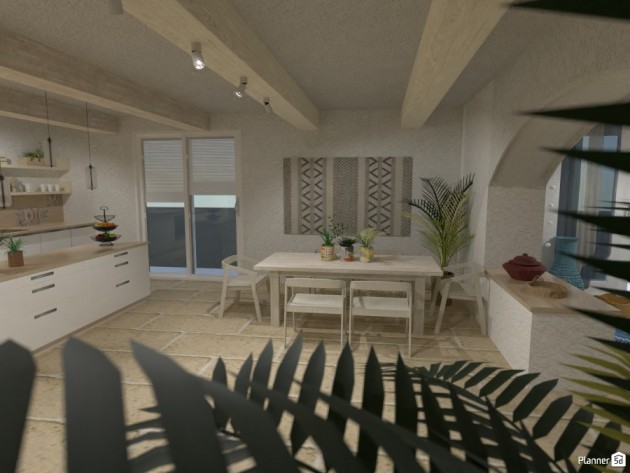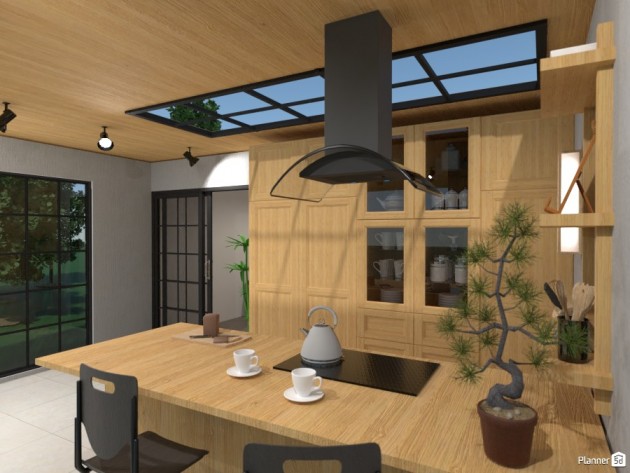 Your chosen colors should create a warming atmosphere. Imagine you're walking through woodland - that vibe is what you're looking for. If it's a color you find in nature, it fits a rustic interior. Neutrals are always a good idea, but don't feel you have to limit yourself to whites and beiges - deep reds and natural greens also fit well.
Natural materials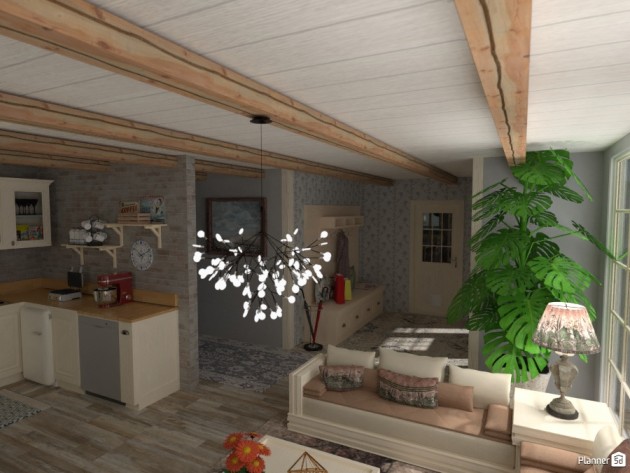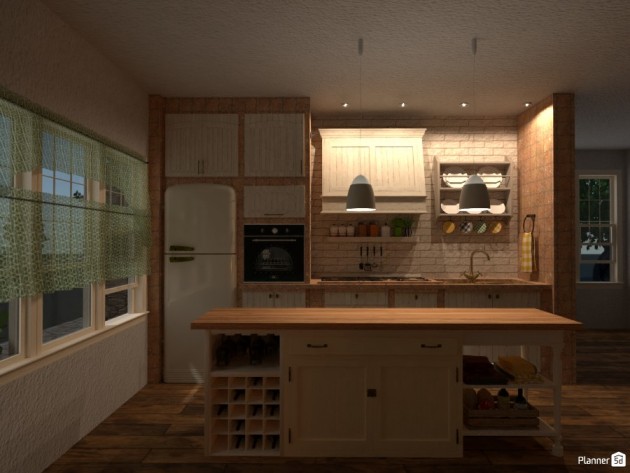 As well as colors, you need to consider materials carefully. The more natural materials you can include, the better, and the more rustic! The top component for a rustic interior is wood - include it (almost) everywhere. Reclaimed wood gives an antique, farmhouse feel, while unvarnished wood provides a more earthy vibe.
Make the most of any stone you have in your home. Stone walls and fireplaces make it feel like you're in a rural setting.
Finally, seating and other details can use wicker and cotton to contrast with harder materials. This adds a homely touch and keeps your interior snuggly.
Rustic furniture
Rustic furniture is usually sturdy, as it's made for everyday use. Made from wood or wicker, it's likely to also be beautiful. Imagine dining from a long, heavy, wooden table. Rustic furniture shows off the material it's made from and celebrates its origins. It should be carefully constructed and timeless.
Rustic storage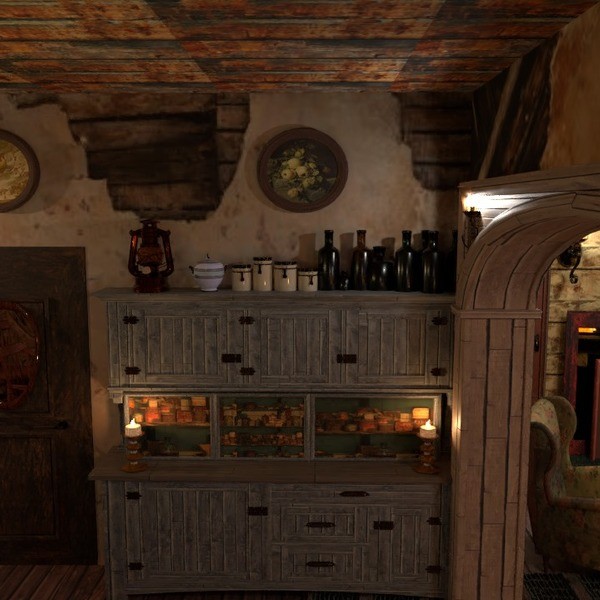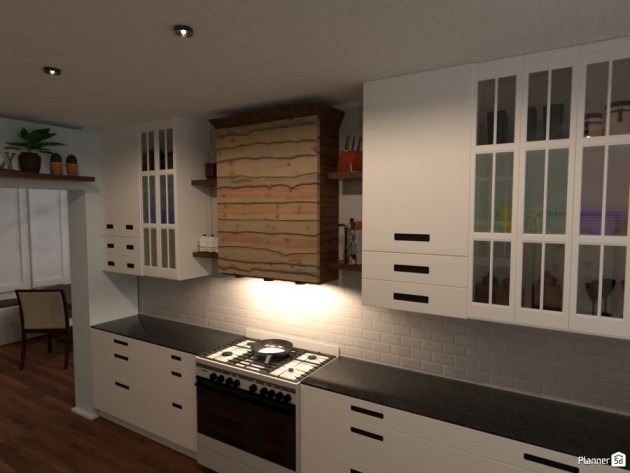 As with furniture, it's about functionality and beauty. Open shelves make it easier to reach useful items - they also give you space to show off your crockery, pots, and pans. Old-fashioned wooden dressers are a fabulous vintage touch for the kitchen. For smaller items, use wicker baskets or wooden boxes to keep to the rustic theme.
Rustic lighting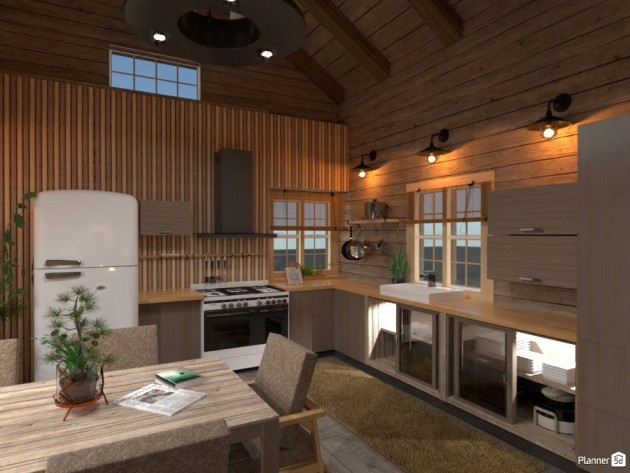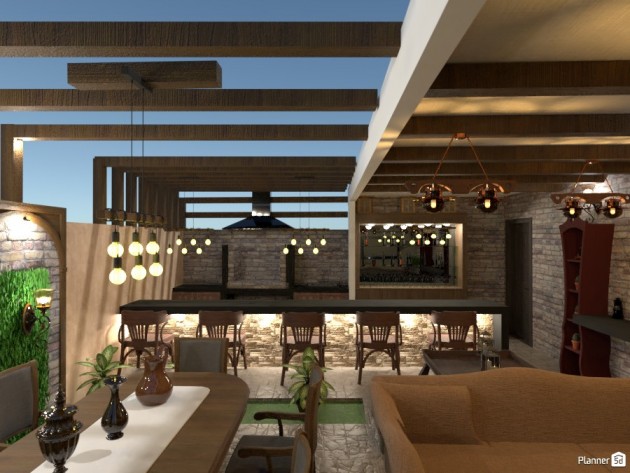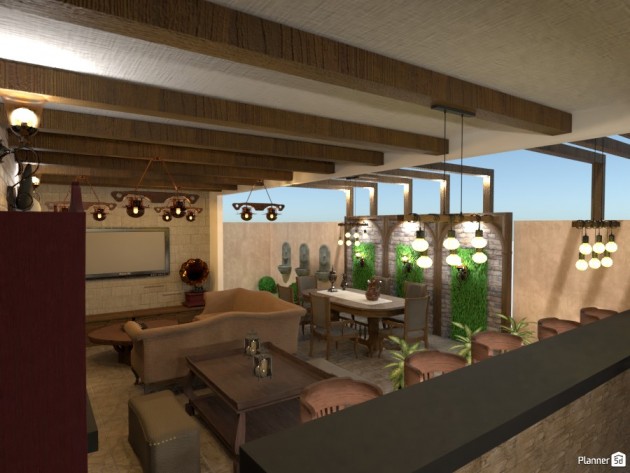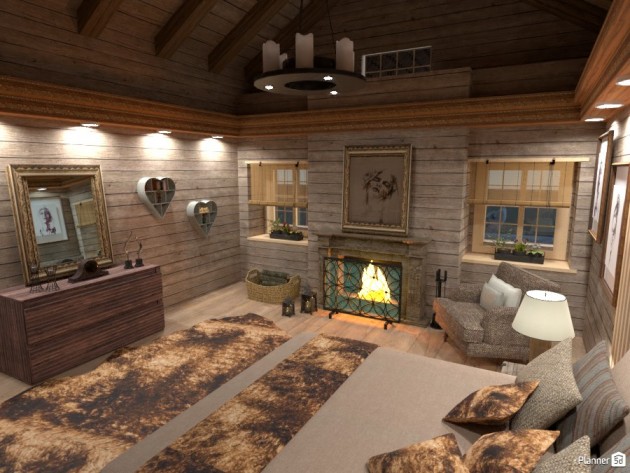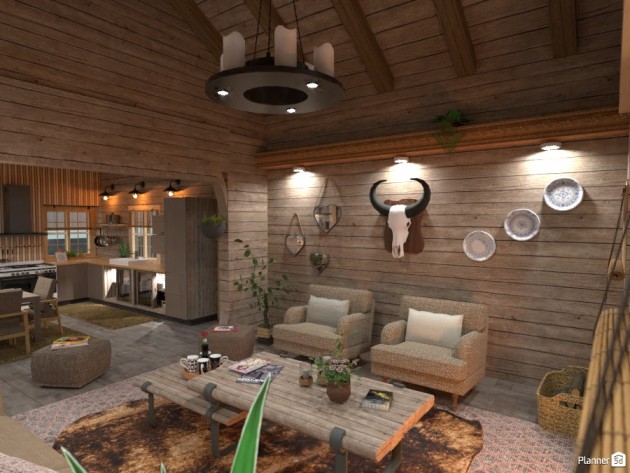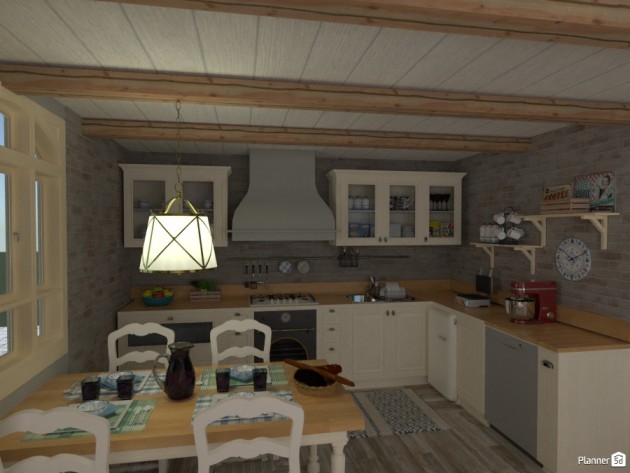 Warm, yellow bulbs give off a rustic vibe. Small table lamps are a way of keeping the light low and cozy. If you want to create an industrial yet rustic atmosphere, bare bulbs hanging from a plank or pipe are a very stylish option. You could also pretend you're in a rustic cabin with wall-mounted lamps with metal lampshades.
Creating your rustic home
Now you've got the basics down, how can you bring them together to create the interior of your dreams? Read on for a room-by-room guide.
Rustic living room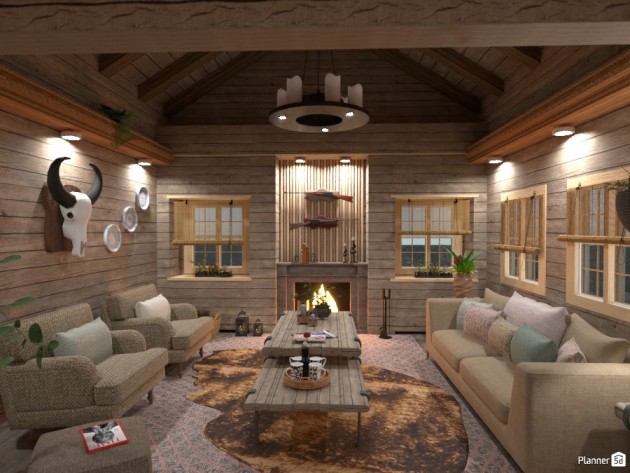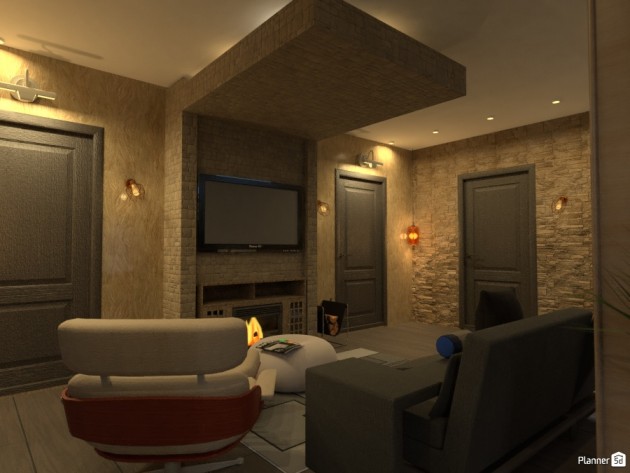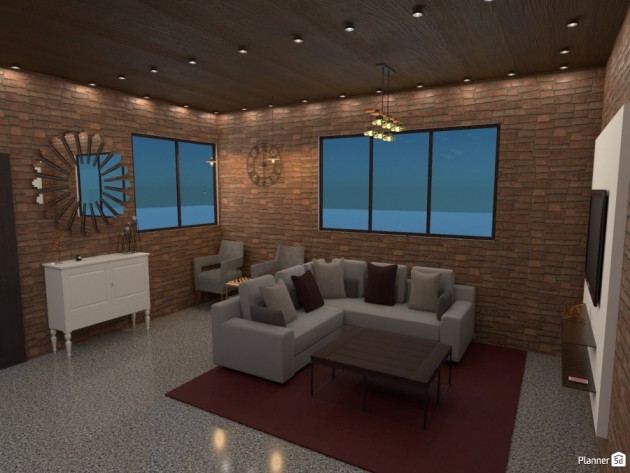 We've already touched on the possibilities of a rustic living room. Start with the essentials - comfortable fabric seating and warm tones. There are a few other ways to make your living room rustic. For a farmhouse feel, stick to light colors and matching fabrics. If it's a rural cabin-feel you're after, add exposed wooden beams if you don't have them already. Leave the wood bare to maximize its natural impact. Those of you with a fireplace installed, make sure it's functional and safe, and light it up to keep snug.
Rustic bathroom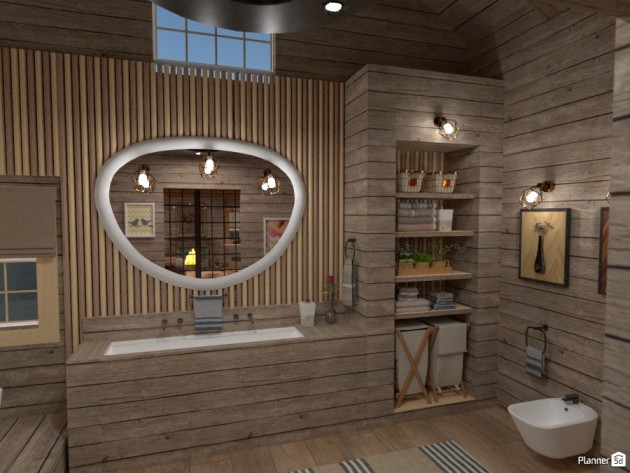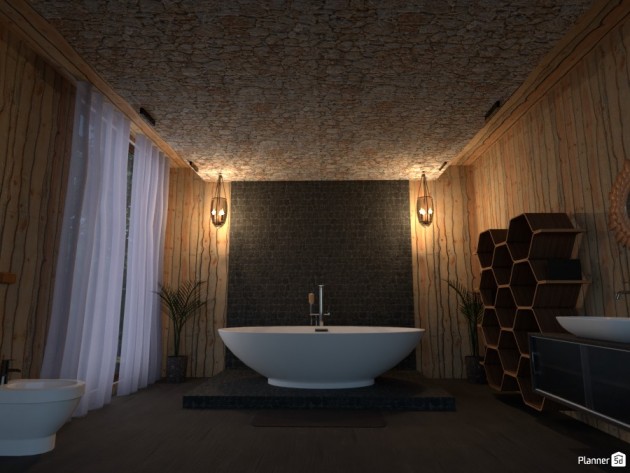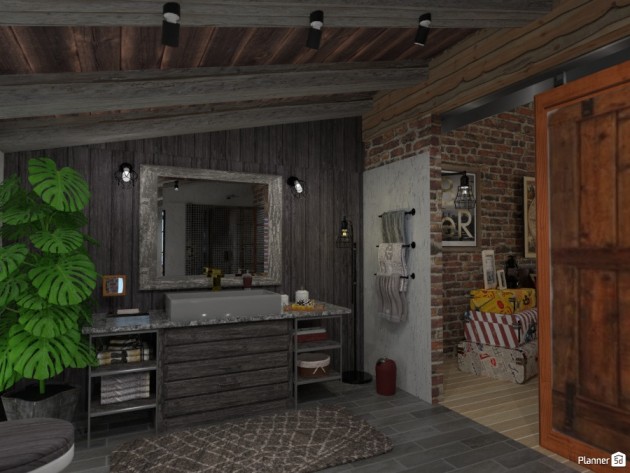 Even a bathroom can benefit from that rustic charm. It's an excellent place to start, as it's usually smaller than other rooms and somewhere to test out the rustic theme. Install a drool-worthy, oversized stone sink. Neutral tiles are easy to wipe down and keep that all-important earthy feel. You could also include wooden surfaces and pretend you're in a countryside sauna. Keep to a relatively neutral palette. Eggplant bathroom sets have their place, but not in a rustic bathroom. A gleaming white bathtub with gold or silver fittings is the perfect place to relax.
Rustic kitchen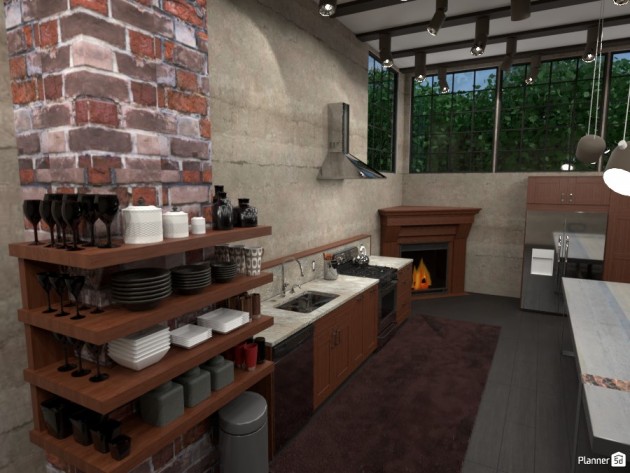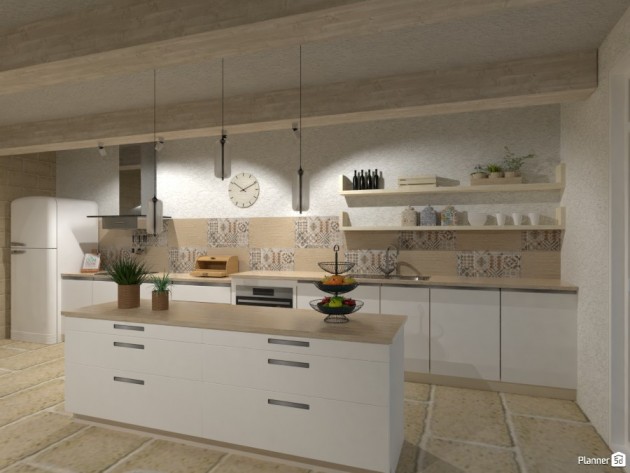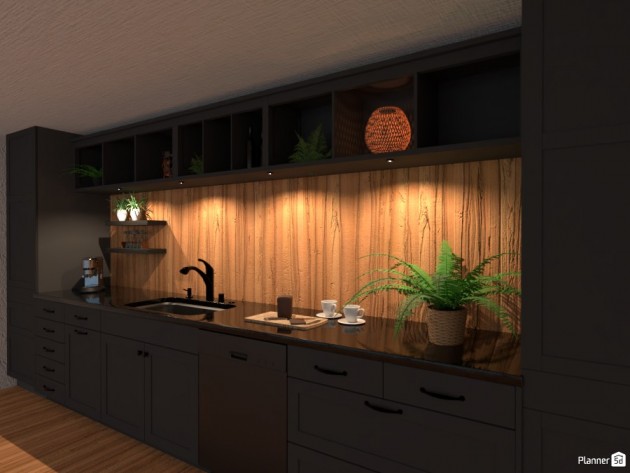 For a kitchen that looks like it's straight out of the countryside, take your inspiration from farmhouses. Just like in the bathroom, a large stone sink creates the atmosphere and gives you loads of space to wash vegetables from the garden. The dream item is a large stove to warm soup or a kettle on. Keep your spices and plates in a vintage wooden dresser. One popular trend is repurposing old items: look online for inspiration for using antique crates and baskets.
Rustic bedroom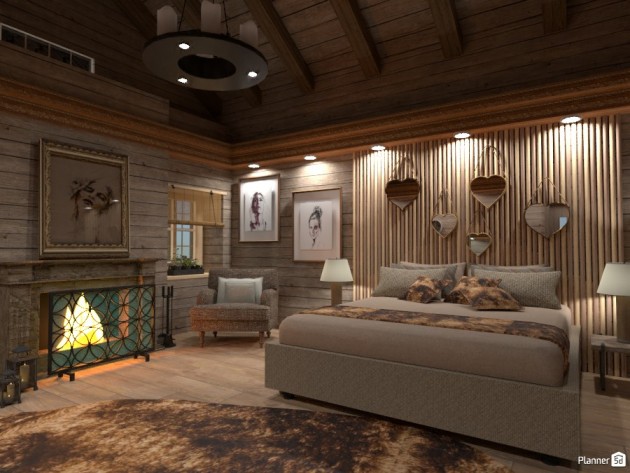 A rustic bedroom is bound to help you to sleep easy. This is where fabrics really come into their own. Choose cozy textures to keep warm at night and use rugs and bedspreads as an excuse to bring in some patterns. Checks and stripes are particularly rustic.
Rustic decor ideas
Rustic decor elements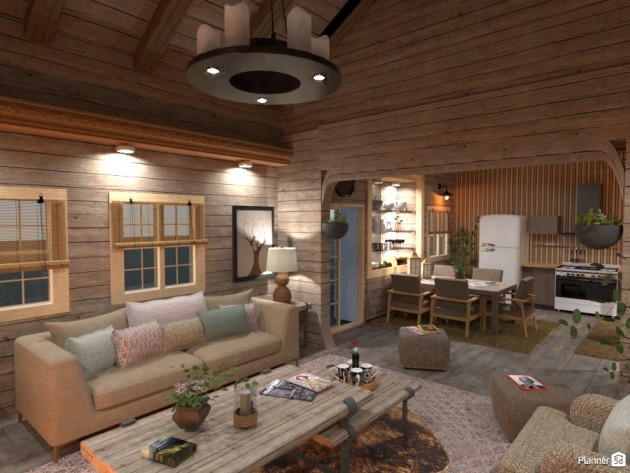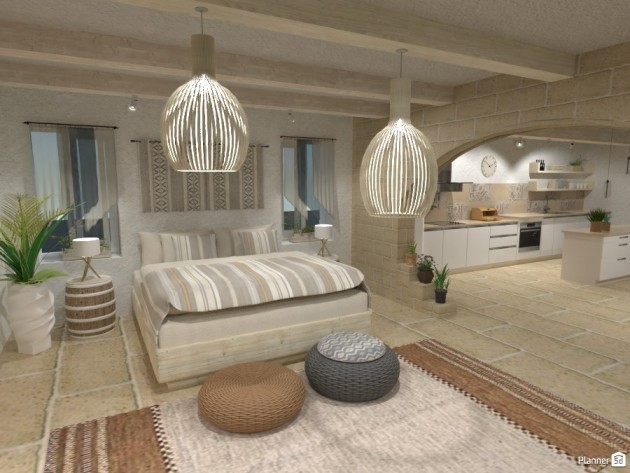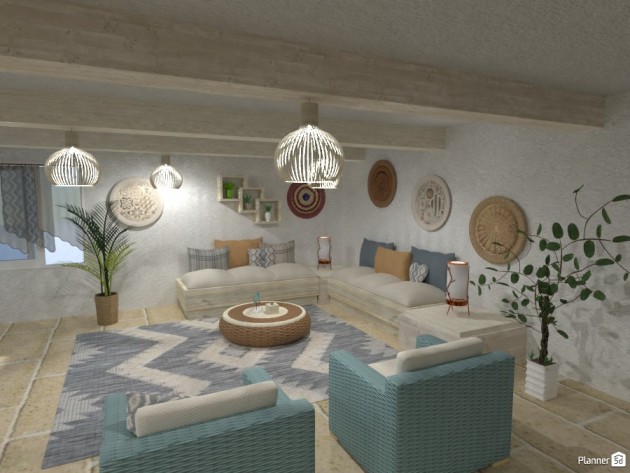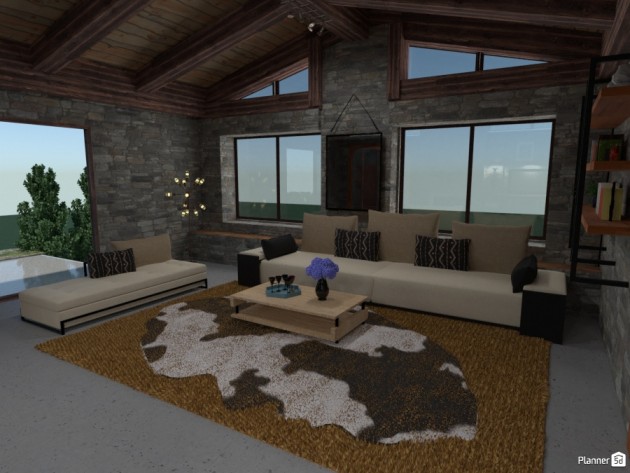 In general, the best way to decide on rustic items is to consider the material it's made from. Anything natural is sure to be a fit: earthenware vases full of clippings from the garden, for example. Intimate details, such as candles and natural woolen blankets, complete the picture.
Rustic walls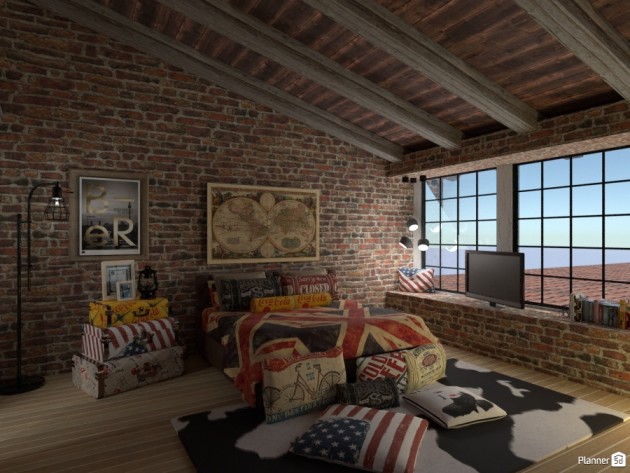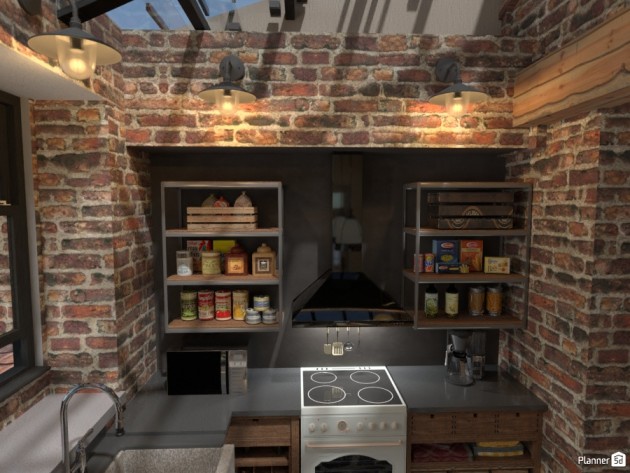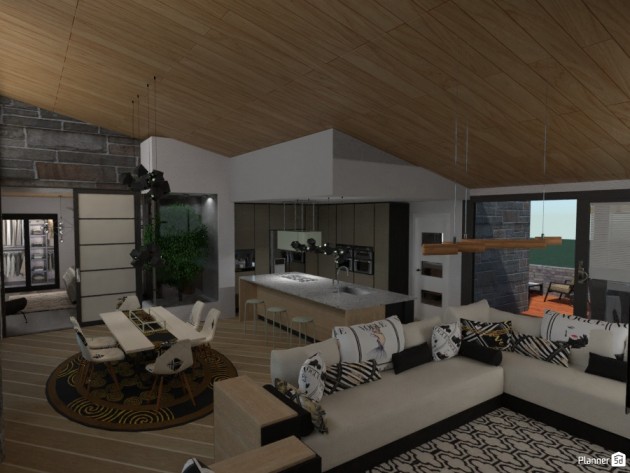 The typical rustic wall is bare brick, stone, or wood. Wood gives a cabin feel, while brick and stone are more reminiscent of farmhouses. If you don't already have these kinds of walls in your home, it is possible to buy wallpaper with brick, stone, or wood designs, but choose a good quality one. Otherwise, paint your walls in a soft color and add rustic elements in your wall hangings and other details.
Rustic flooring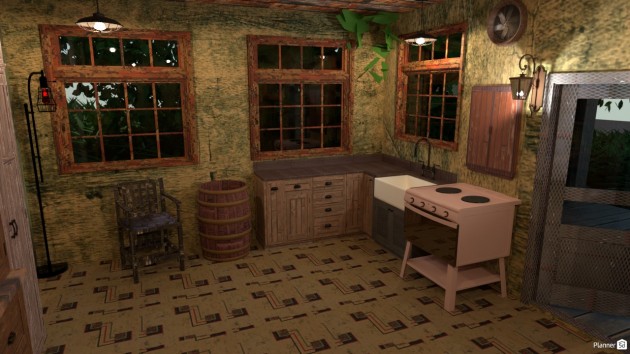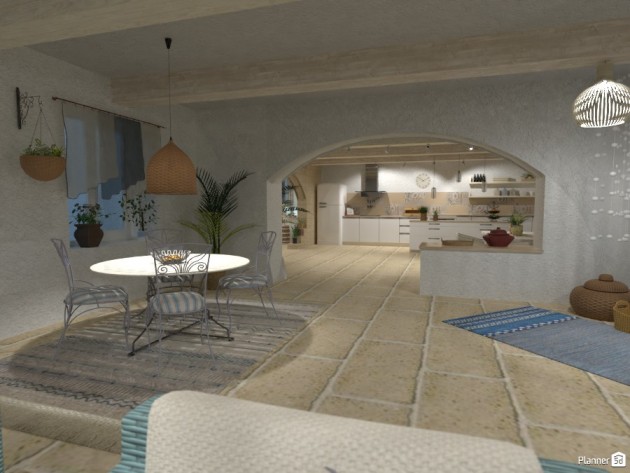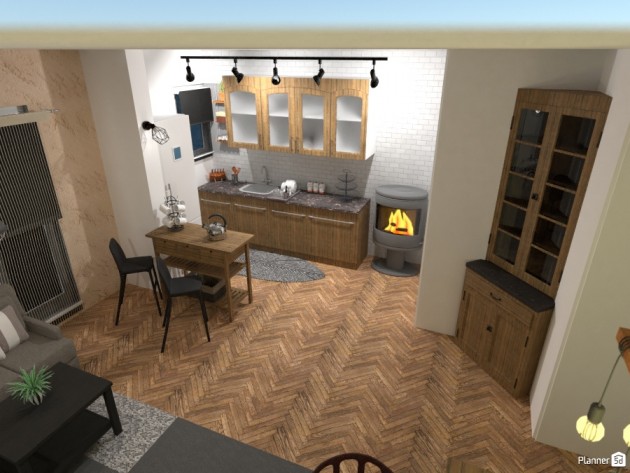 Wood and stone strike again! These are the typical rustic materials for floors, but kitchens love stonework. If you're looking at floorboards, consider lighter shades for a more contemporary feel and darker wood for a cozy, traditional vibe.
Rustic wall decor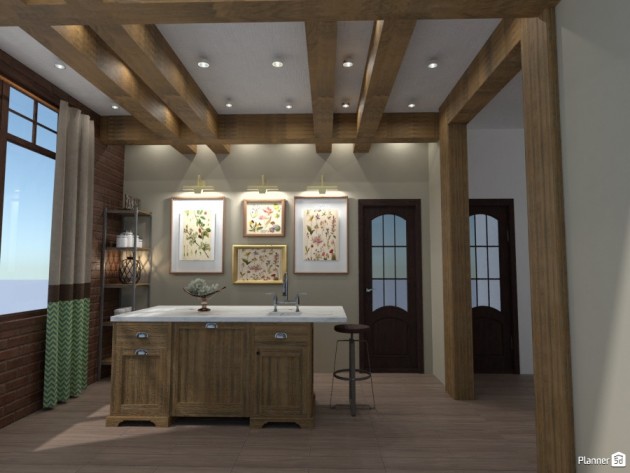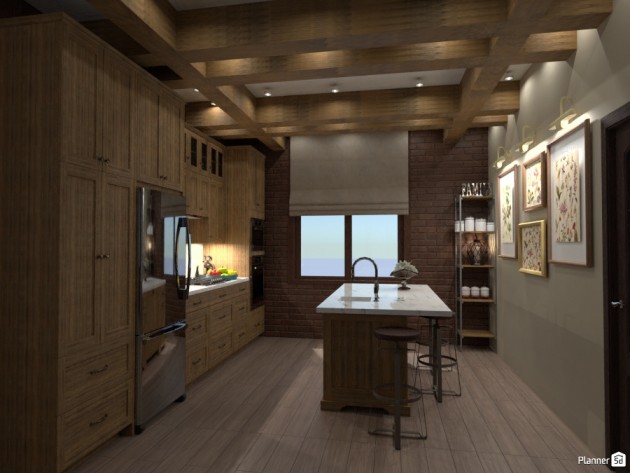 Mount wooden shelves on your walls to give you extra space for ornaments and photo frames. In general, wooden decorative elements are always a good idea. It's also fun to use reclaimed wood for photo frames - why not try making your own? Make the most of what you find outdoors, whether that's pieces of wood, plants, or flowers.
FAQs:
What is a rustic interior?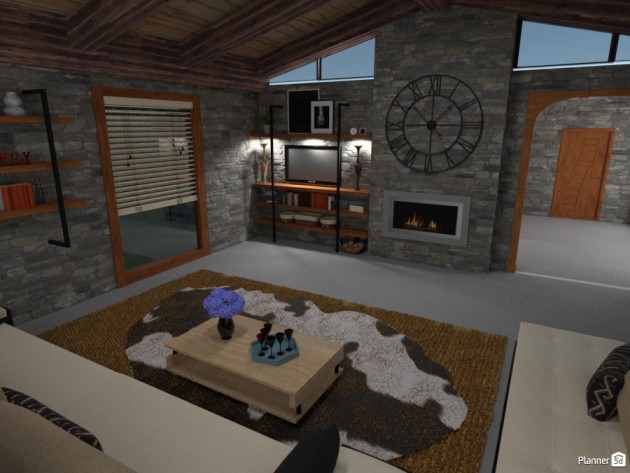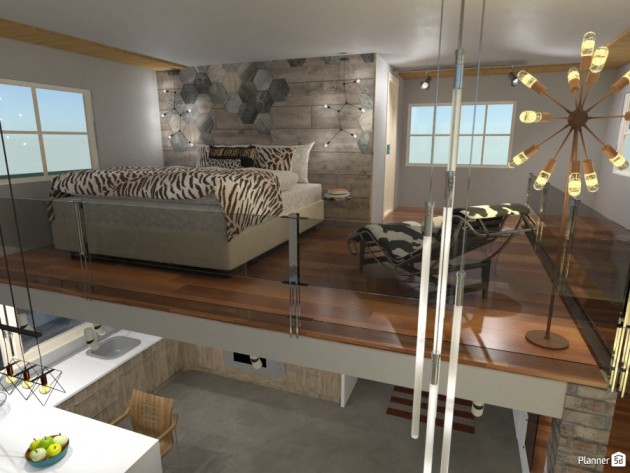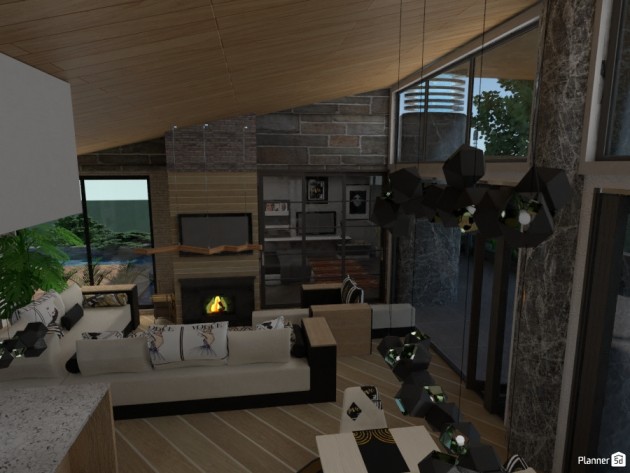 A rustic interior is one that celebrates nature. It's cozy, homely, and full of natural materials.
What is rustic style furniture?
Usually made from wood and other readily-available materials from nature, rustic style furniture includes wicker baskets, long wooden dining tables, and classic dressers. Imagine furniture that would be at home in a cabin, farmhouse, or country house, and you won't go far wrong.
How do you mix modern and rustic design?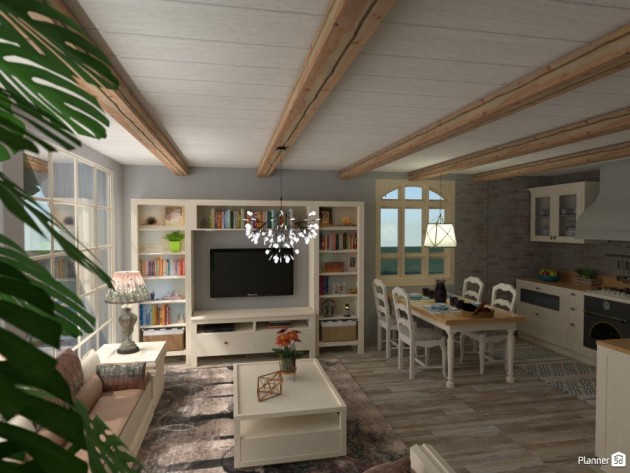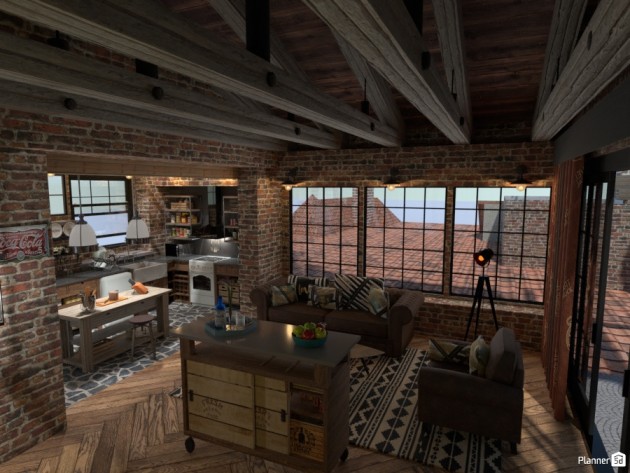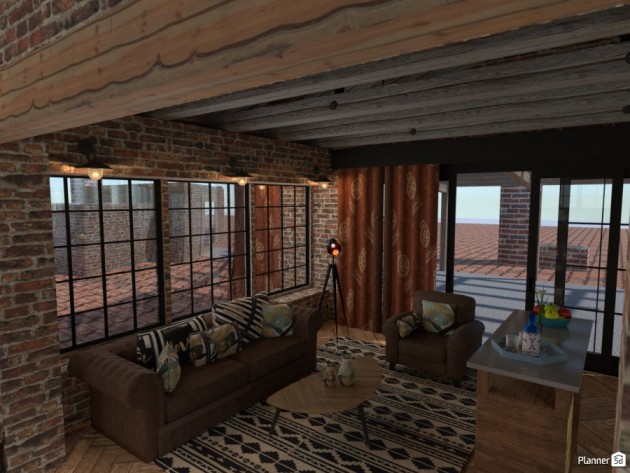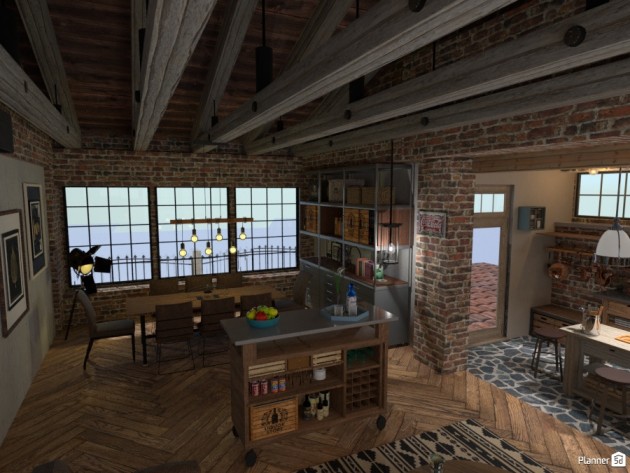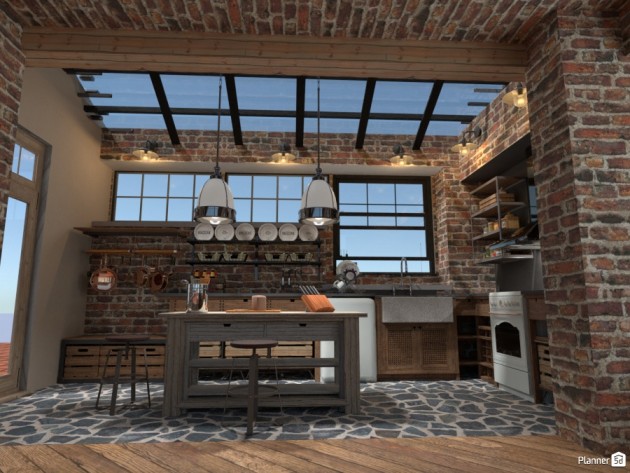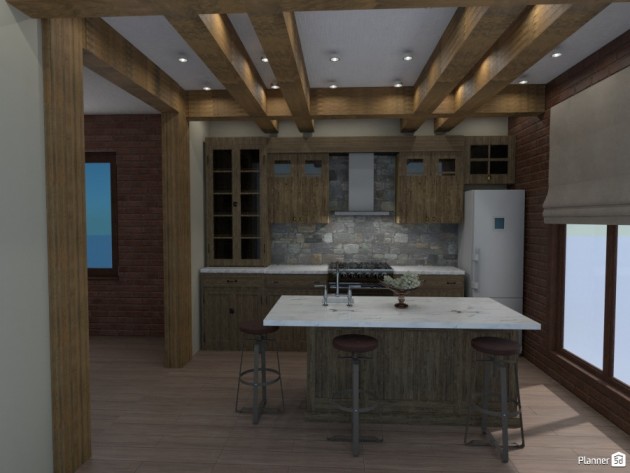 You want to be able to incorporate the design elements that you make it cozy while not outdated. Matching wood keeps a contemporary cleanness. Neutral colors are also used in Scandinavian minimalist designs, and natural touches can combine the two. Balance stark modern designs with soft cushions and hints of color. Adding rustic touches to a contemporary interior is a surefire way to make it feel like home.
We hope you're inspired to create your own rustic interior! Show us your own rustic designs on Instagram and make sure to follow the Planner 5D blog for more design tips.