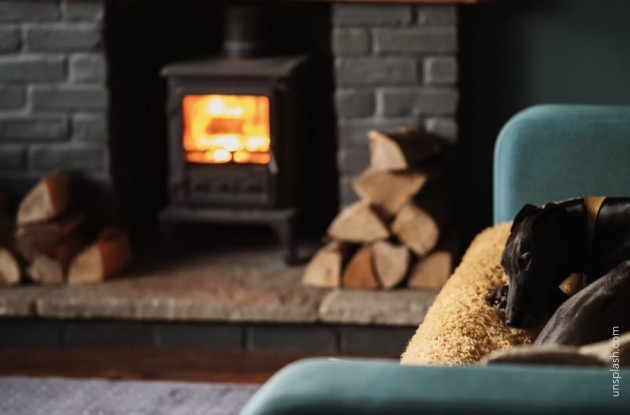 One thing that is as certain as sunrise and sunset are that seasons come and go - and right now Fall is upon us! The time to start decorating for this season is highly dependent on where in the world you live but as we say goodbye to Summer and hello to cooler weather (for some) it's as good a time as any to start getting seasonal with your home.
Comfort and convenience seem to be at the forefront of the upcoming design trends for Fall this year and we're here to help you stay on-trend. Whether you are looking for cozy fabrics or vintage pieces, these trends have it all. Take a look for yourself, get inspired, and stay on trend with our help!
Rich Colour Palettes
This Fall season when it comes to colors for your home it's no surprise that the biggest trend is somewhat mimicking the beautiful changes going on in the outside world.
Warm, earthy tones are on point here and colors such as tans, taupes, warm browns, and deep greens would be a great idea to keep on trend this season. As always, psychology comes into play so be sure to look a bit more into where in your home you would use which color and why.
In the living area, the "snuggle up by the fire" vibe is very much on-trend and therefore any of these colors would work great in this area! In the kitchen, a terracotta or deep green would be a great choice and in the bathroom, as always white is a great idea. White goes with anything therefore you can add hints of these seasonal colors throughout - think soft browns in the furniture or dark wooden details throughout the room to go for a more rustic vibe that still stays on-trend.
Texture
Always on-trend for the Autumn season is texture and a great way to add this is to layer it on! This year has seen a big focus on textiles and for this season this trend shows no sign of stopping as Sherpa and other furry fabrics are providing sophistication and coziness for people at home as they provide needed warmth without the need for colors - making decorating super simple!
With this simplicity, you can add these textures to your existing decor so that you can stay on-trend with minimal effort. Natural textures work great here as they provide that old-school feel but are on point when it comes to the trend and aesthetics. You can do this with pillows, blankets, or even furniture with unique textures.
However, if you want to add a more unique depth through texture you can mix things that are smooth like velvet with coarser textures, all while keeping it simple but most importantly cozy. Velvet works almost everywhere from pillows to sofas, to headboards, to chairs, and even curtains, so if you wanna add a little sheen to the room while keeping with the simplicity of natural textures then this combination is the way to go.
Nature and Organics
A great addition to any home and something that is always on-trend during and not during the Fall season is bringing the outdoors inside your home. There are many ways you can do this so let us help you stay trendy and add a nice little organic touch to any room of your house.
Over the past year, more and more people have had to get used to being outdoors less and indoors more, so there is no surprise that people want to bring a little bit of the outside world into their home and this Fall season sees this trend continue as people continue to adjust to the "new normal." While turning your house into a greenhouse isn't feasible, adding a little touch of nature is always a great idea. Here you can go for simple and low maintenance with cacti or even some small potted plants, or as big and bold as you want with indoor flowering plants, tall plants, or trees - depending on how much light you get in your home.
If you want to add a nice natural touch to your home and go even further to stay seasonally on trend then you could always employ the various Autumnal natural elements that we all have at our disposal. Vases full of dried leaves or twigs, potpourri smelling of cranberries, or even the classic pumpkin are excellent ways to go full-on Fall and stay on trend with the addition of organics. By adding a pumpkin to your decor at least you are already prepared for Halloween!
With this trend of adding some natural elements to your home, we don't need to go so literal. While plants are great and flowers are beautiful, there are other ways to give a nod to the outdoors without raiding the florist. Switching to natural fibers in furnishings is always a great idea and keeps in line with the trend of Textiles that we have spoken about above. Rattan, Cane, and Wicker are increasingly popular and as always wood is a classic; while wool and cotton keep gaining momentum with the increase in popularity of rustic vibes in the home and the cottagecore trend.
Check and Plaid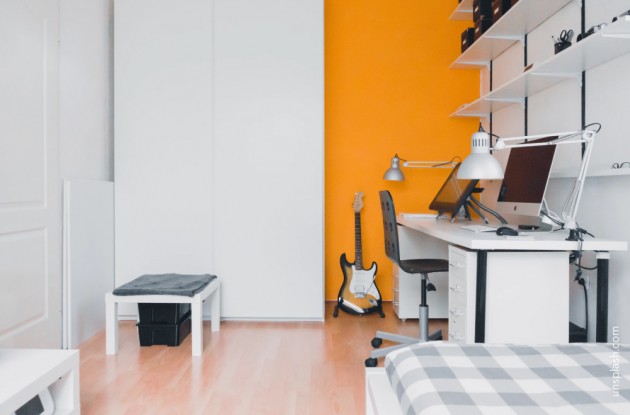 Another trend for this Fall season is none other than plaid and check, and it's not surprising. What feels more Autumnal than these patterns? Barely anything.
This is a great way to not only add patterns to your home but to also add some pops of color. Red plaid prints work great in both the bedroom and the living room, we suggest going for a thick and bold plaid as this adds an interesting depth to this popular print.
Neutral tones also work great here as they stay on trend with the rising popularity of earth tones for Fall. Try opting for tans, chocolate brown, blacks, and navy. Plaid rugs are also a great idea and add a unique touch to this trend as often we assume that plaids work only on things such as blankets. You could also layer the rug under a smaller neutral, textured rug to get a pop of plaid and be on point with the texture trend also!
When it comes to checkered prints, it's all about comfort and coziness with your loved ones this Fall. Inspired by the game of chess, checkered prints can work in both blankets, pillows, and curtains - and can even work alongside plaid to create an extra depth to your interior. These simple print additions will allow you to stay on trend and embrace Autumnal vibes.
Partitions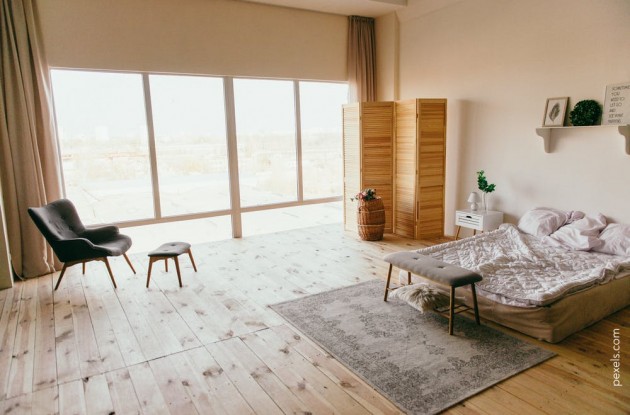 The past year or so has seen many of us change how we view our homes. Our once empty guest rooms are now home offices, our dining room is now a workspace, and our living areas are now our home gyms, so because of this, a growing trend is people trying to create zones in their homes even with limited space!
While you can always go the classical route of actually buying room dividers - surprisingly there has been an increase in mid-century room dividers as of late, there are always other options that you can use to divide the areas in your home as you need and stay on-trend while doing so.
Other options that work well as room dividers but are not marketed as such are couches. If you have an open plan home and your kitchen, dining room, and living room all bleed into the same space then think of rearranging your furniture to use your couch as the visible cut-off between the living room and dining area.
Another way to do this is by using bookcases or shelving units. These work great in separating the living area and/or dining and kitchen area, but also can work as a way to separate your bedroom if you have the space and need to have a defined line between your sleeping area and workspace - should you be working at home or studying.
Extra Tips
Light Leather
If you fancy changing or adding furniture to your home to create a more seasonal vibe, then think about opting for lighter-colored leathers. Stay on trend with the earth tones and go for warm browns, tans, and greys. You could go all out and purchase a new sofa or you can simply add some subtle touches like leather pillows or other leather elements to your decor such as curtain ties. Not only does this give your room a more rustic feel but it is a great way to add texture to your home - another trend.
Brass and Gold
Subtlety can sometimes be the best route and there are ways to do this in your home that won't break the bank. A small trend for this Fall season is the addition of brass and gold elements in your home. As we said, it can be as simple as a picture frame. You could also incorporate this trend into your home through lighting fixtures, doorknobs, and small accessories throughout each of your rooms!
Coziness
This is a big theme during colder months and is a trend each year for a reason. There´s nothing more important than being comfortable in your own home and adding coziness to this comfort is what makes a house a home. Think about ambient lighting, soft furnishings, thick curtains, candles, and covering harder surfaces with softer materials and textures to create an all-round cozy vibe that is perfect for Autumn.
Reading Corner
Reading is always on-trend but on the theme of coziness, what could be better than curling up and getting comfortable with a good book? During the colder months, nothing. Carve out a little corner in your living room or bedroom, fill it with pillows and blankets (extra points if they are plaid!), and, again, add some ambient lighting and there you have your own little reading nook with minimal effort!
With this new interior, design season comes a lot of different trends, and with these, lots of opportunities for you to try new things in your home and see what works for you. Fall is the season your home needs some extra comfort and warmth, especially as you are spending more time there than ever therefore it is important to create the perfect atmosphere in which you can thrive.
More than likely you already own one or more elements of each trend that you can adjust or add to, to not only stay on trend but create an amazing vibe throughout your home. Although trends come and go, these Fall trends we have discussed are timeless so this would be a great chance for you to stay on-trend and get seasonal. We hope these tips we have provided will give you the inspiration to do so!