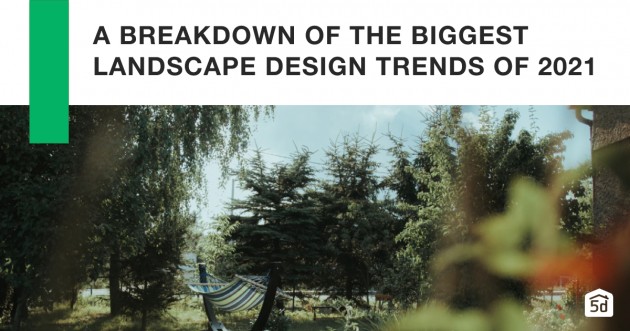 As people sway more towards nature, we are seeing a massive comeback in the interest in outdoors as well as in landscape design and after over a year and a half of on and off confinement and restrictions around the world, outdoor spaces - especially our own, have become areas of peace and freedom with even city dwellers finding creative ways to incorporate the natural world into their urban lives.
Whether you want a serene garden or a vegetable patch to live self-sufficient, we have you covered. Here we have a few of the biggest trends that are emerging throughout 2021 in landscape design.
Purposefulness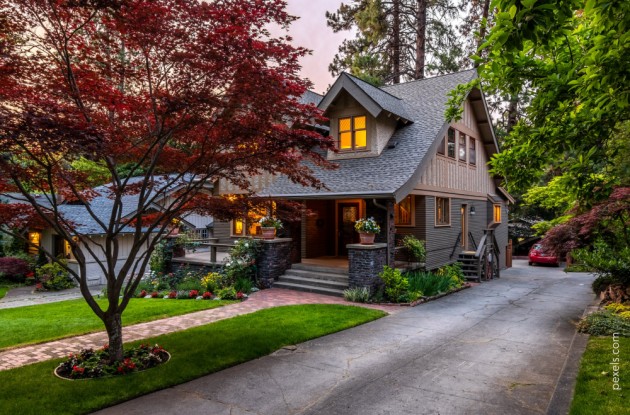 One emerging trend in landscape design this year is not only exciting but is useful. We are seeing more and more people steering away from traditional static gardens and opting for a more lively atmosphere. In other words, people are planting for a purpose.
As the population spent more time at home this year, we have seen how they have attempted to put this time to good use. One of the ways they have is by getting around to redesigning their outdoor space and one of the most popular ways they have been doing so is by becoming their own fruit and vegetable supplier. There has been a spike in searches online and on social media on how to grow and prune your own fruit trees and vegetable patches, and this year has seen increased demand for things such as the potager, where both flowers, kitchen herbs, and vegetables can be combined and grow in the same setting.
Whether you have the space or not, there are ways you can start growing your own produce at home. If you have a big or medium-sized outdoor space you can hire a landscaper or go the DIY route and section off a little piece that you can dedicate to growing. It's easy to start as things such as tomatoes and strawberries need barely any care at all, whereas vegetables such as carrots and potatoes can grow in almost any condition. If you don't have the space or the green finger that may be necessary, start small. A little flowerpot with your favorite herb can help you begin your journey and is a convenient way to start growing at home for those of you in apartments or smaller homes!
Indoor Outdoors
Another thing increasing in popularity this year has been the growing number of people redesigning their outdoor space for things usually considered indoor practices. With on and off restrictions it meant that fewer people were dining out or leaving home for entertainment purposes and for many, this meant an increase in disposable income and as this burned a hole in people's pockets they found a productive and valuable way to spend this: outdoor living and dining areas!
From gazebos and outdoor kitchens to covered living spaces and cinemas, there has been a huge demand for outdoor entertainment areas this year as people try to enjoy the comforts of home by bringing their inside outdoors and while many people haven't been able to vacation last year or this year, it is not hard to see why this concept has become increasingly trendy. However, this can require a lot of work and, in many cases, money - depending on how far you want to go with the idea.
There are many ways you can switch up your outdoor area to include the comfort of the indoors, we actually provided a few examples in our past article which discussed outdoor entertaining. A simple way to begin is to again section of the area or areas of space that you have free and let your creativity flow. If you want to go big and luxurious, you could install a patio in one of these spaces and place a nice outdoor dining area with a firepit. However, starting simple with a barbecue and garden furniture can be just as nice.
Peace and Serenity
While interiors are meant to be our escape from reality and the outside world, a well-designed exterior can do the exact same. This year we have seen a trend in people overhauling their outdoor spaces to not only provide all the comforts of the indoor, as we have discussed above but to elevate that and carve out their own little piece of serenity in their homes.
While there is nothing wrong with well-groomed and sleek gardens, there has been an overwhelming amount of interest in creating spaces outdoors that epitomize privacy, comfort, and serene vibes. While the gardens themselves are still full of life and interest, this growing trend has seen people become more adventurous by adding taller grasses that sway with the wind, gleaming whites to catch the light, or even darker shades to add depth and beauty. As these gardens will change with the seasons, you are able to move with them which can produce a soothing effect.
It is not only in plants and flowers that this idea of serenity has become popularised but in garden decor. People still enjoy the beauty of the outdoors but are redesigning it in a way to keep in line with their desired sense of calm. Additions such as zen gardens, fairy lights, water fountains, and stone paths can all help add to that serene vibe that we all long for. While some of these may take a lot of effort, minor changes such as installing a water fountain - big or small, can have a massive impact on your need for peace in your outdoor space!
Multifunctionality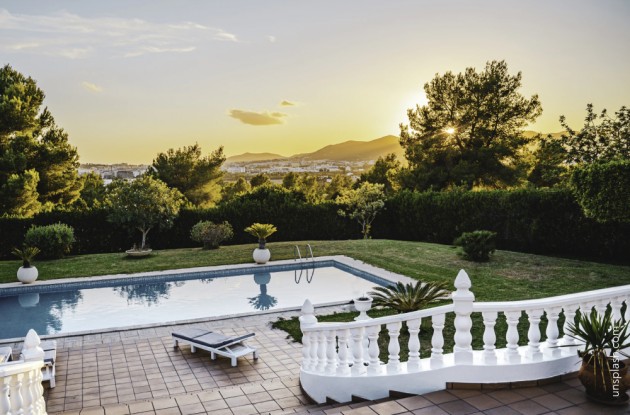 While it is always great to have a lot of outdoor space, it is not always the reality for a big amount of the population so another popular trend this year has been to make the most of the space you do have by making it not one dimensional but instead multifunctional. After all, it is what you do with your limited acres that counts, and in some cases, people have been able to utilize their outdoor space to the maximum - even in places like apartments.
Multifunctionality is not about one thing but about a number of things, all working together to create a space that's functional. Realistically, you can take tips from every type of outdoor design that you can find and implement them in a way that works for you! For example, if you have limited green space you can add some raised planter boxes so that you not only make use of a small lawn but also have a space to keep on trend by growing your own produce. If you have a pool, there has been an increase in downsizing this year to allow for poolside space for entertaining and guests - even creating gardens for people to add a touch of nature to their modernized landscape.
Although it is not always possible to add all of your desired outdoor design ideas, you have to work with what you have. It is unrealistic to have a fruit and vegetable garden on an apartment balcony but it may be possible to have a table, a chair, and some small herb plants - making the space not only a functional "outside" area but also a space for you to have a go at growing, all the while still have the use of your limited space in the form of the balcony. Try out some ideas, they may not always be a winner but chances are you will find at least one or more that work for you!
Back to Basics
The good thing about trends is that there is usually something for everyone and while a luxurious outdoor entertainment area or outdoor kitchen may not be within your reach, you can still redesign your outdoors to suit your means and that is why this year we have seen people increasingly go back to simplicity with their outdoor areas. Although less spending on certain things means more money, it is not always possible for everyone to spend it on overhauling their landscape but there are a lot of ways we know - and have seen, that you can completely change your outdoor aesthetic on any budget.
The most important part is making the most out of what you have in a way that elevates your current landscape to its maximum potential. While we would all love to install a pool, jacuzzi, and poolside cocktail bar, it is not always on the cards. Instead, utilize your space and focus on what you can do within your means.
If you have a small patch of green in your backyard or front yard, don't let it be boring and useless, upgrade your green by seeing the potential. Small does not have to mean limited anymore! Section it off into two or three - one part for planting and another for a sleek lawn. Who knows, you might even have enough space left to install a birdbath.
If you have a big bit of land then your options are, of course, bigger. It's as easy as planting some colorful flowers, placing some simple garden furniture in a designated area of your choice, and maybe even investing in a small barbecue. Here you have your simple but effective outdoor entertaining area - which would work well in an outdoor area that may not have any green and is paved over. In fact, in some circumstances, this may work better as you have level ground to place plant pots and furniture on!
While we love a good interior, we do also love a great outdoors and hope that these trends of being more attentive to your outside space continue and grow in better and more interesting ways. Although it is not always neglected, it is not always given the attention it deserves either. Not only is it a great way to increase your home's value but it is also a way to occupy your time in a productive manner, which after the past year we have all needed.
While, like anything, trends are subjective and endless, we are sure with the help of these particular ones we have collected that we have inspired you to get your thinking cap on, do your research, and find out what is best and works best for you so that you can enjoy your own version of sanity in your space away from the insanity of the world!