Have you ever thought of a school bus you used to ride like a fully-featured home to live in and travel? You take a typical school bus and convert it into a tiny wagon with everything you need for a comfortable living including a fully-featured living room, a bathroom, a kitchen. And some other essential spaces we generally have in a conventional house or apartment.
However, school bus conversion into RV is not just a charming and coming-of-age process but also a complex and challenging journey that may take weeks or even months. But in the end, the result is worth those efforts. To make things a bit easier, we have explored the web and sorted out several YouTube channels fully dedicated to school bus conversion completed by non-professionals from the blank. You can use their ideas for inspiration as well as learn about major mistakes to avoid when turning a bus into a dream home.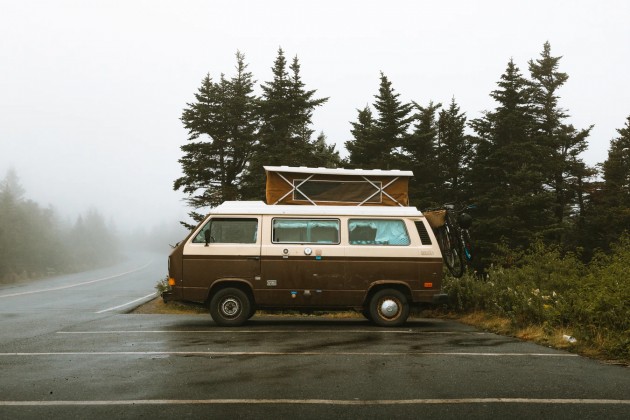 Skooliana
Launched by a traveling enthusiast Isaac Turner, the channel is 100% dedicated to bus life. It is not only about the process of bus conversion. The channel introduces people who live in their four-wheel homes as well as ways to make them more comfortable and ergonomic.
Some videos highlight the process of converting different types of buses. Here you will find cost-effective design and equipment ideas (for example, the best 12V fridge for your converted bus). Besides, users will have access to videos depicting budget bus builds.
Navigation Nowhere
Michael Fuehrer decided to escape from the rat race of the city and opted for full-time living in his converted school bus. His YouTube channel introduces various episodes that describe all essential steps to get started. You will learn everything from how to select and buy a school bus, how to create an open rooftop area, or complete your future bus home exterior and interior.
ColaVentures
The YouTube channel introduces a team of enthusiasts who are currently living full-time in a school bus manufactured in 1992. They enjoy sharing bus conversion tips as well as all the insights from their exciting family journeys. With each new episode, you will learn how much a bus may cost and how long it can take to transform it into a tiny home. Besides, users will learn some tips to create DIY curtains and other interior elements to make your home look cozy and comfortable.
Tiny Home Tours
Tiny Home Tours is not just about school bus conversion. The channel is about everything related to living in tiny homes converted from schoolies, shipping containers, ambulance vehicles, camper vans, etc. All shared ideas can be applied to your particular project. The channel offers a set of episodes featuring families, couples, and individuals who showcase their real-life experience of bus conversion.
Number Juan Bus
Number Juan introduces a family of 4, who dedicated their lives to traveling on a converted bus. The channel features a variety of engaging episodes with pros and cons of living in a small city, secrets of living in a converted bus with a dog as well as frequently asked questions about hits and misses of bus life.
Rehabit8
Give a warm welcome to Don and Mela. They are currently working on converting a 1996-built coach bus into a tiny home. The creative duo is traveling across North America in an effort to find the best living place. The couple strives to live clean and organic. Additionally, they share some comprehensive tips on how to create a DIY bed, wall planks, floorboards, and other bus build design ideas.