We all love spending time in the backyard sunbathing, relaxing by the pool, or having a family dinner under the starry sky. However, it appears that a few people know how to take proper care of their outdoor furniture to ensure its brilliant look and durability. We have conducted a list of frequently asked questions related to furniture care. From now, you will know all the answers.

1. What Are the Most Popular Outdoor Furniture Materials?
Choosing furniture for the backyard is a question of not only design but also durability. Different weather conditions may harm the paint and the overall look of some items. For this reason, the best option for outdoor furniture involves:
Natural wood.

Fiber stone or cement.

Sunbrella fabrics.
The above-mentioned are considered the most long-lasting and durable outdoor options. Keep in mind that even if your outdoor furniture is waterproof, you still need to cover it when the weather is bad to prevent potential damage.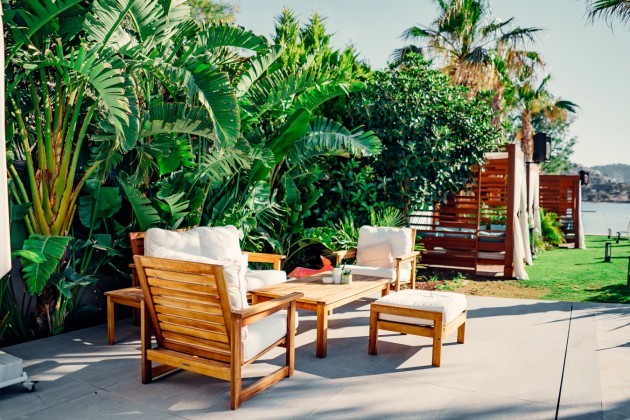 2. Is Outdoor Upholstery Cleaning Really Necessary?
Every piece of furniture is exclusive with its own features and characteristics. If you do not know how to clean outdoor upholstery, we recommend reading carefully the instructions and recommendations provided by the manufacturer.
A good idea is to opt for water and stain-resistant pieces of furniture. Besides, they should be easy to maintain and clean. For example, a water-based shampoo can be enough to clean some spots. Just let it dry naturally in the direct sun without scrubbing, as it may damage the fabric.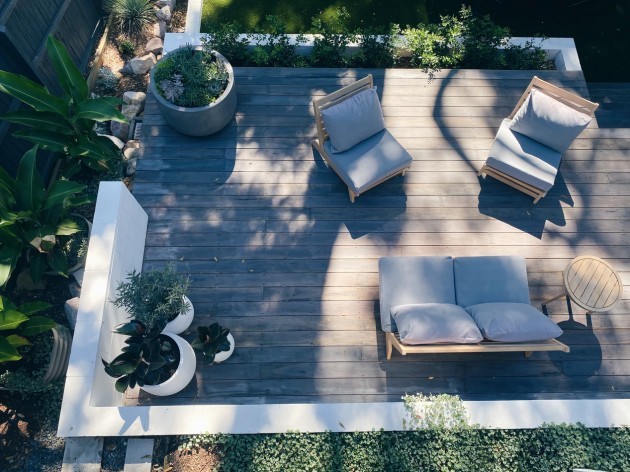 3. Do I need to Clean Teak Wood?
Obviously, yes. The main question is how often to clean it. As a rule, the material may call for refreshment every 3 or 5 years depending on how intensively you use it. A bottle with Teak Guard might be enough. Once again, make sure you strictly follow all guidelines and instructions from the manufacturer.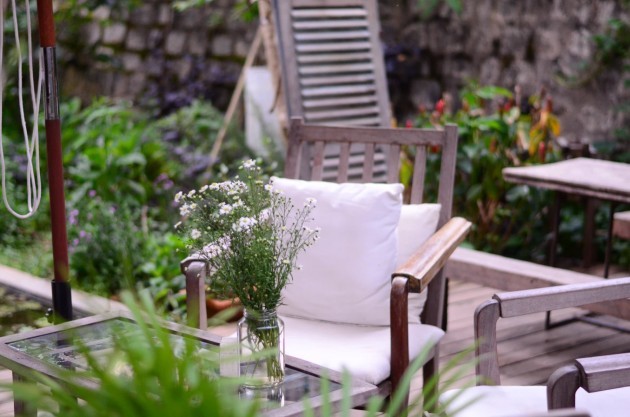 4. How Should I Clean an Outdoor Rug?
Well, the process is quite simple. On most occasions, a rug will mainly require a good shake. Vacuuming cleaning might also work out. Whatever you do, avoid using a washing machine.
The same thing is with pillows, as most of them are produced using hose-able fabrics. Just make sure you avoid conventional cleaners that contain powerful chemicals. They will definitely do harm to your outdoor furniture.
5. How to Make My Outdoor Furniture Look New?
The main idea is to keep the finishing and surfaces away from danger or direct contact with other objects. This is where trivets and coasters might be helpful. If you split something, use a damp cloth and water to wipe it.

6. How about Cement and Wicker Materials?
While cement is a very durable material it does not require special care, although we still recommend covering cement pieces of outdoor furniture when the weather is nasty. If possible, bring it inside the house when you do not use it (of course, in case you have enough space to store it).
As for the furniture made of wicker materials, it is necessary to keep it dry all the time. It is also possible to hose and wash it when needed.