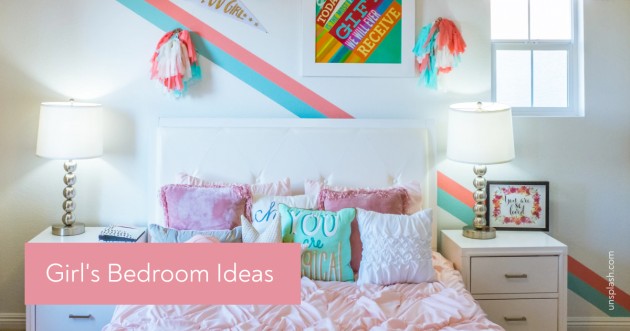 The Perfect Nursery
Whether you have it planned before the birth or you're moving your daughter into her room gradually, it's an exciting time. This part is all down to you and how you want to decorate but it's also handy to keep in mind some basic tips.
Colour
While for a baby girl the go-to is usually pink, any soft colour will work perfectly in a nursery. You could go for a nice yellow hue or even a classic baby blue if you want something other than pink. These colours are bright and calming and perfect for a baby's first room.
Murals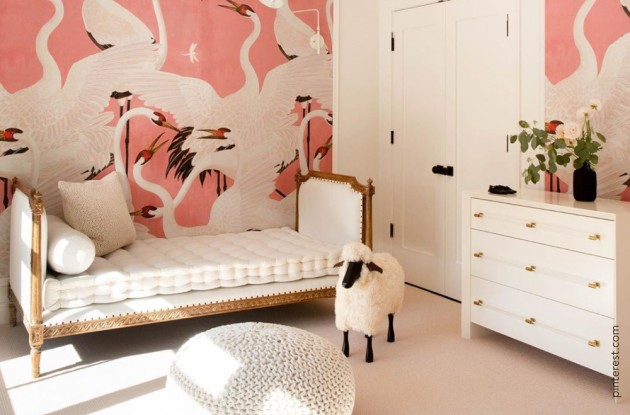 As all of the decorating decisions are up to you at this point you can get creative and even enjoy a little bit of DIY, if you´re up for it. Classic murals for baby girl´s walls are fairytale-themed — think enchanted forest, princess vibes or even unicorns. If you want something more neutral, natural elements like jungles or cloudy blue skies also work great.
Decor
Once you have the colour scheme sorted you can move onto decorating! Keeping it simple is always a great idea for now as you can always add and grow as your child grows. Some basics that would be a welcome addition, though, would be a nice rug, comfortable seating for feeding time, storage for clothes and a changing area for the baby.
Toddlers Area
As your baby grows, so will your need to change and update the room. While she may be learning to speak, it's unlikely she can help with the decor so this part, again, is down to you. Here are some ways to decorate a growing girls room!
Safety and Style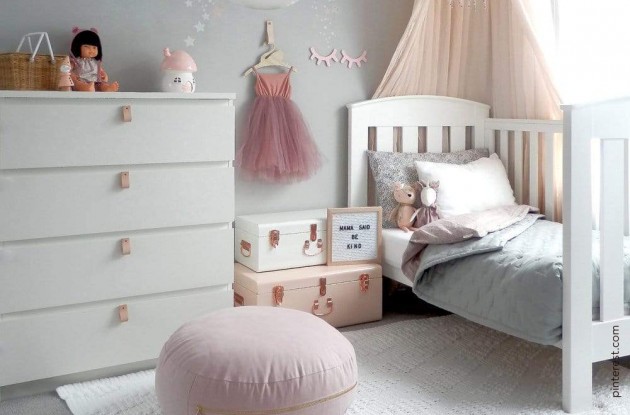 As your baby girl starts to sit up on her own, crawl, and eventually walk and explore around her you will need to adapt her room for this and while you can go the stylish route, you need to keep in mind safety. Adding carpet to the floor may be a better idea than multiple rugs and using soft furnishings without blunt shapes or edges are a safer choice.
Bedtime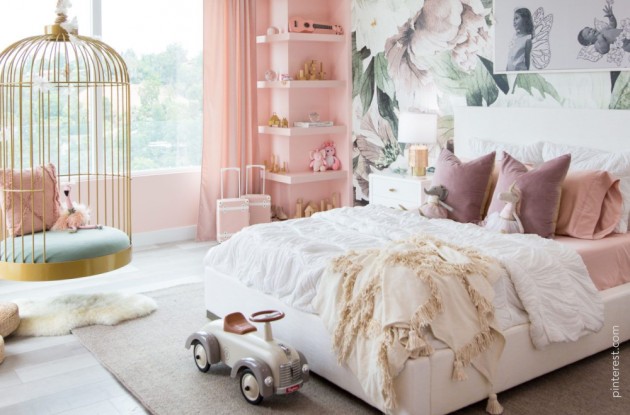 As your daughter is growing so will her need for a different bed and as she moves out of the crib, it is up to you to decide upon which bed is a good fit for her and the room. Princess beds are a classic as they not only can fit in well with any decor but can be enjoyed for several years, at least. Other options include canopy beds as they give a sense of comfort and safety. Bedding with added storage is always a great choice, too!
Playtime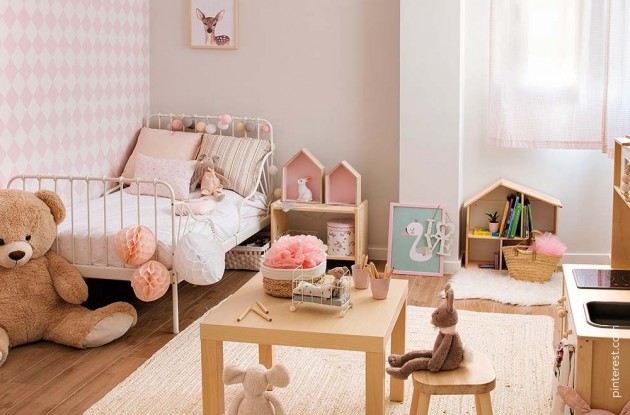 A great addition to any child's room is a play area for fun and educational playtime. This can help you begin to nurture a sense of structure in your daughter's life in trying to create a physical separation between play and other aspects. A themed corner would work well here or even just an enclosed soft play area with storage for her toys, teddies and anything that will aid in her creativity.
Growing Girl
As your daughter grows so will her imagination, her personality, and her opinions. Now is the perfect time to start nurturing her independence and getting her ideas on how she would like things.
Colour Retouch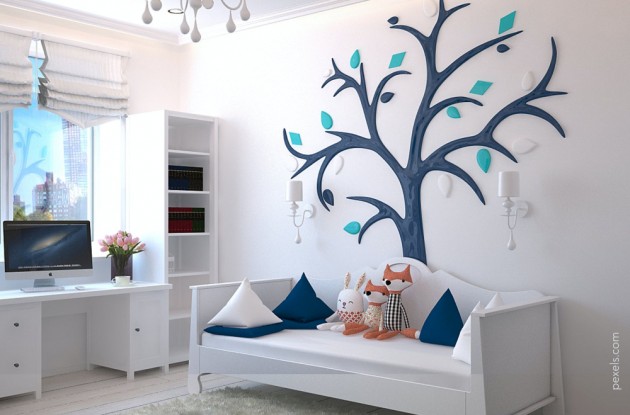 Maybe pink was never her colour or she thinks that yellow is too baby-ish, let her get creative and pick out a colour that feels more like her. This decision making is not only a way to bond with your child but educational, also. It can even be a chance for her to help you paint the room.
Storage, Storage, Storage
Always important for any part of the house, storage is equally as important for a child's room as they grow. Some wooden or coloured trunks would be a great idea here as it's the perfect place to hide those "baby" toys that she isn't ready to let go of just yet. She may be interested in dressing up or you have enrolled her in sports or a music band — add a wardrobe, additional closet space or even just a rail for things like princess dresses or a karate uniform.
Personal Library
Help develop a love for literature and install a bookshelf or even just shelving to start in your daughter's room. You can start with books relevant for her age and add to them as she grows. The fact it will be in her room will encourage her to read more and want to add to her collection!
New Furniture
Now your daughter may be approaching adolescence or already be an adolescent and at this point will have started school, so it's time to let her have a bit more independence and choice. A new bed can help her feel more comfortable, so let her choose! But like we have said, the princess bed is a classic and one that works well right up until teenage years.
More storage space is also a plus but installing a desk in your daughter's room and maybe removing some of the play area and turning it into a dedicated homework space will be a better investment for the years to come.
Pre-Teen/Tween
In the years before your daughter becomes a teenager, her ideas and feelings will be changing a lot, maybe those baby decorations and murals or toys need to go and be replaced with more useful things for her as she grows into her teen years.
Useful Furniture
Adding something such as a dresser or a vanity may be a great idea as your daughter starts to experiment with her style and looks; beginning to mould her appearance as she grows. Maybe she has an interest in makeup or hair so you could stock up with some things to get her started.
Social Space
As you get rid of the more baby-ish things you may have some room to fill. Create a space for your daughter and her friends to come — this can still have an aspect of a "play area" but more age-appropriate. Another idea is to drop the play area entirely and create a cosy reading area filled with pillows and beanbags, or something useful like a sofa bed for sleepovers!
Changing Tastes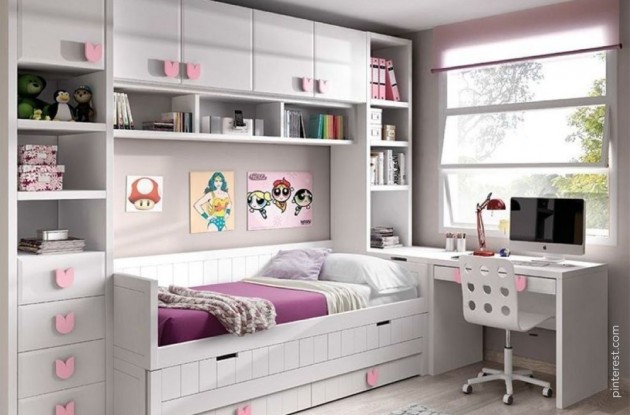 Your daughter will be socialising more and being exposed to new things that she may develop an interest in, allowing her to reflect this in her own sanctuary is a great way to nurture her independence and style. She may have a favourite movie or TV series, book or music genre, or even sports. Wall decals, posters, or anything related to her interests are a great way for her to decorate her room, her way.
Teenager
As her teenage years are upon her, it's time to let your daughter have a little more freedom in terms of how her room is decorated in order to reflect who she is. Maybe a complete overhaul of the style is needed as things change quickly and she starts to learn more about herself and her interests. Her opinion should be very important as this sets the tone for the following years.
New Era, New Colours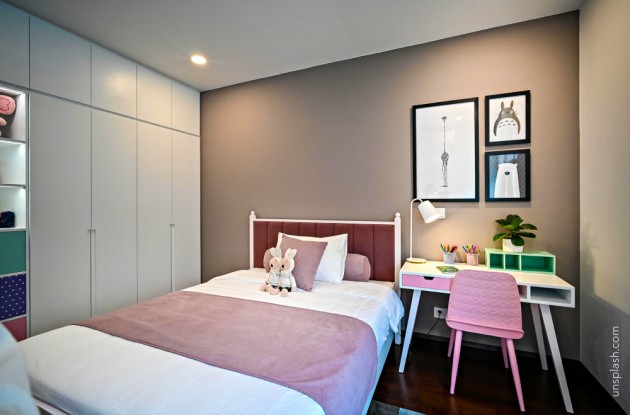 By this point, your daughter may have had a pink room, pastel room, or a room decorated in soft colors that you have primarily had an influence over. Now is maybe the time to let her have complete control over the colour scheme! She may favour darker hues to reflect her dress style or prefer a more modernist and sleek white vibe. She may even have found a beautifully patterned wallpaper on the internet that she loves. Whatever the vibe, let her roll with it.
Features, Lighting and Decoration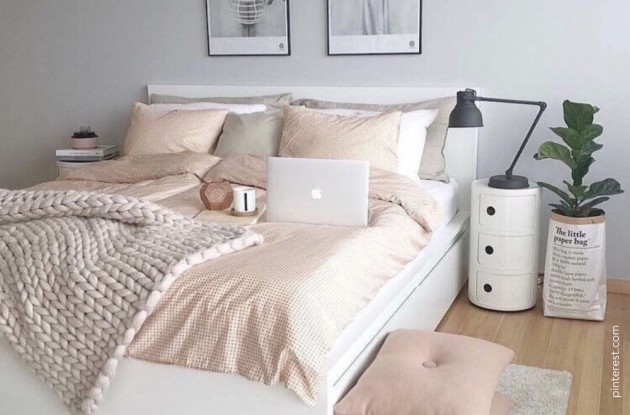 A great way to move your daughter's room into a more adult direction is through the features, lighting, and decor.
Any type of night lights or childhood lamps can be removed at this point and replaced with more grown touches — a lot of girls favour fairy lights or even changeable LED lights. Depending on her style, you can even instal a chandelier-type lighting fixture or wall sconces to match her vibe.
Instead of a play corner or reading nook, at this stage, a great addition is a chillout zone. Again you can decorate it with nods to her favourite movies or music, lay a nice rug and fill it with pillows, cushions and make it just a nice place for your daughter to unwind. Teenage years are stressful for everyone, after all.
Storage spaces, boxes or any type of storage area will be a wanted addition at this point as your daughter will have accumulated a lot of things over the years. Let her decide what she wants to do with it. Maybe she is not ready to let go of that teddy bear just yet, so again trunks can come in handy. Maybe adding another dresser for her clothes as well as some of her things that she just can't part with.
Tips for All Ages
Here are some extra ideas that will work well in your daughter's room, at any age!
Gallery Wall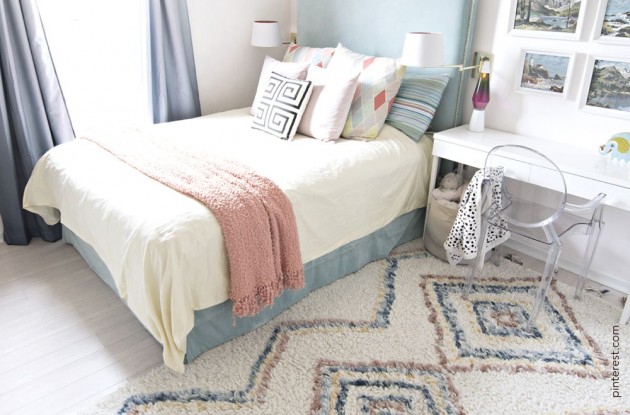 Whether she's a newborn or a teenager, having a gallery wall is a unique and stylish way to decorate her room. Different sized frames in different colours can add a cool touch to the decor. Maybe fill the frames with pictures of animals, paintings or your family when she's a baby and then allow her to fill it with pictures of her friends, herself and her favourite things as she grows.
Nature
A great addition to any room in a home also works well in the bedroom. Bring a little piece of the outside world into your daughter's room. Have some hanging baskets, low-maintenance shrubs or even a small potted plant on a shelf to add a fresh touch and a pop of colour. You could even introduce her to the animal world and give her her first goldfish!
Non-"Girly"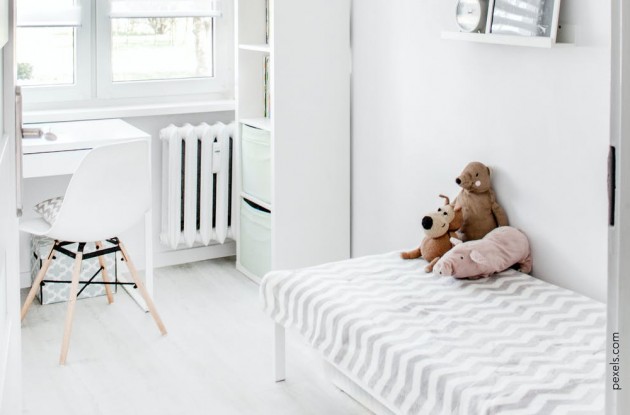 Not all girls favour the stereotypical "girly" things and that opens up a whole new world of decorating. Your daughter may be into soccer or martial arts so her room should reflect her interests. Pick a colour scheme matching her favourite team or decorate her room with pictures of her favourite athlete, or even quotes by them. Little touches like this can help nurture your daughter's interests and maybe one day she will be a pro!
Every parent wants to help their child throughout life and by following these guidelines, you can help your daughter develop her style and her independence at every stage of her life and give her the tools necessary to do it for herself when she is an adult. These tips will aid you in creating and helping to create a beautiful room for your daughter to grow up in and potentially not want to grow out of!
FAQ
I'm decorating the nursery for my newborn daughter and I want to avoid pink and "baby" colours, what should I do?
Your colour options are endless so pink and baby colours can be completely forgotten about - they are just usually the most popular. Softer tones are always great for a newborn as it gives off a relaxing vibe so you could even decorate using something like a light green olive tone, with linen furnishings. This is very neutral and stylish!
My daughter´s room isn't very spacious, do you have any tips on how to decorate it?
The most important thing in any room that is on the smaller side is to maximise and use the space that you have to work with. Try a hydraulic bed with storage space beneath to keep toys or things as your daughter outgrows them - you can add a canopy on top of it or some glitter netting to add a girly touch. Shelving and wall space are another way you can keep the floor clear.
My daughter isn't very "girly", any suggestions?
Not every girl is the typical "girly-girl" so it would be wrong to force the decor of one on her. Talk with her and find out her interests - maybe she is into sport or dance, or maybe she is interested in science or academics. Any of these can be used as a theme for decorating!
My daughter is very creative but I don't want her to ruin the decor of the room when she is painting or playing. What should I do?
Create zones in her room! The bed area is for relaxing and sleeping, the storage and wardrobe area is for dressing and you could get her help to create a dedicated art space that can be used for her to get as creative as she wants.
More articles on the topic: