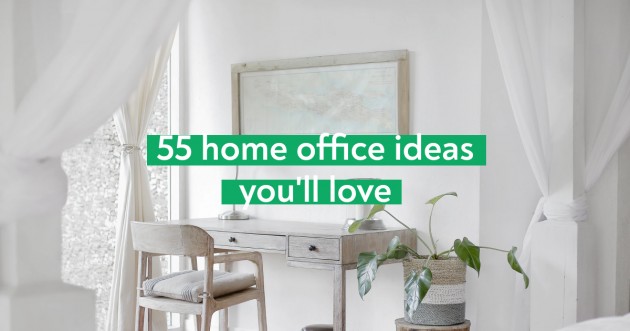 Whether you've been working from home for years or are entirely new to it, having a fabulous home office space will change your life. It's sometimes hard to be productive in a setting that you don't see as a workplace, but this guide will give you some home office inspiration. So stay inside, wash your hands, sit back, and learn how to make your home office amazing.
Maximize productivity
Being so far from your usual office might not seem like the best recipe for productivity. But it can work.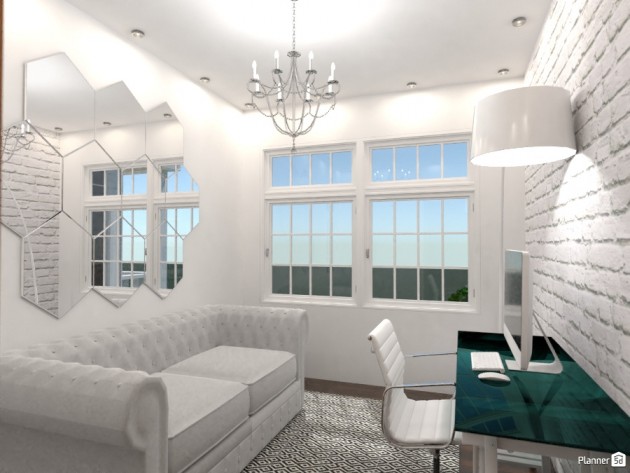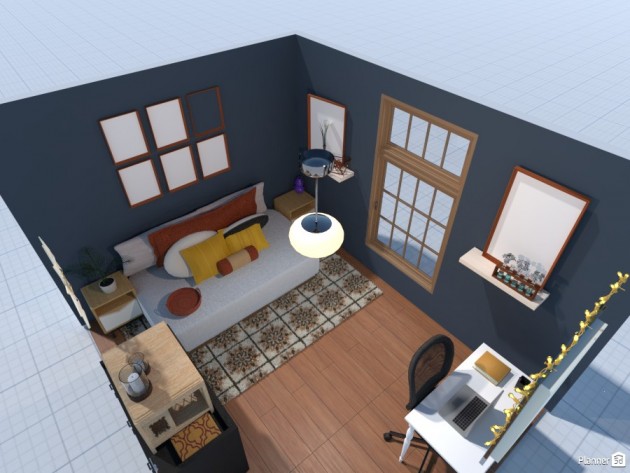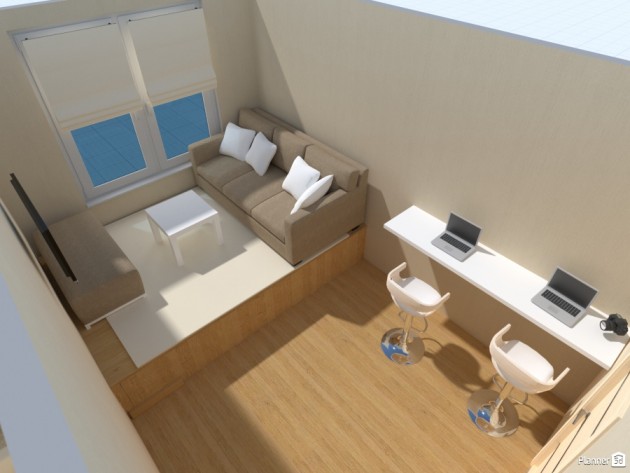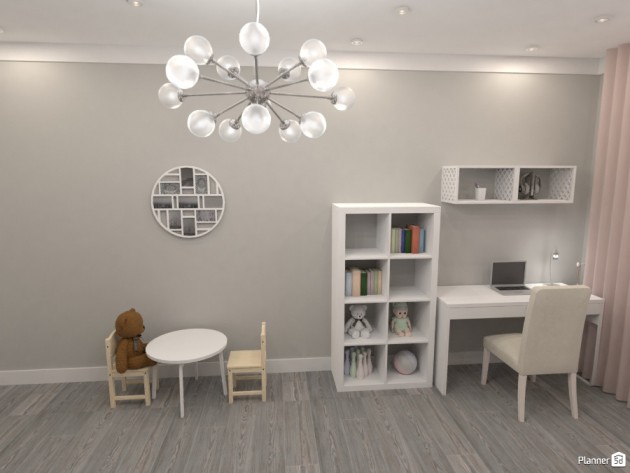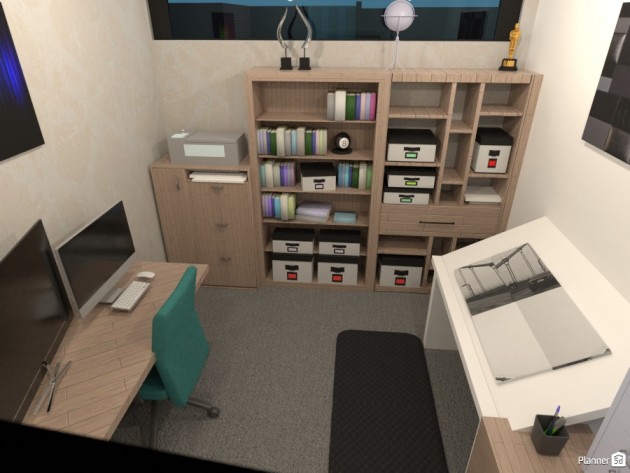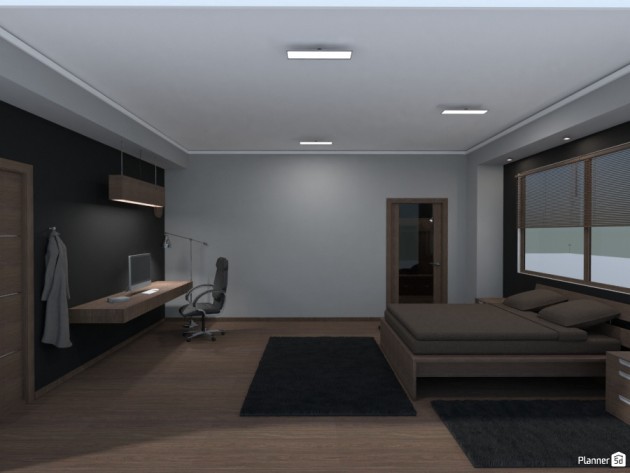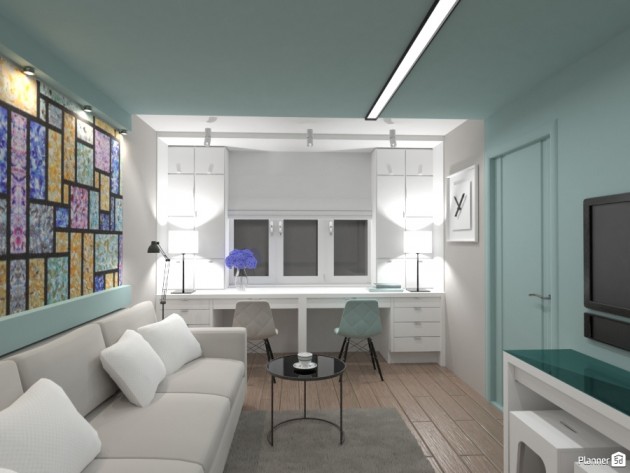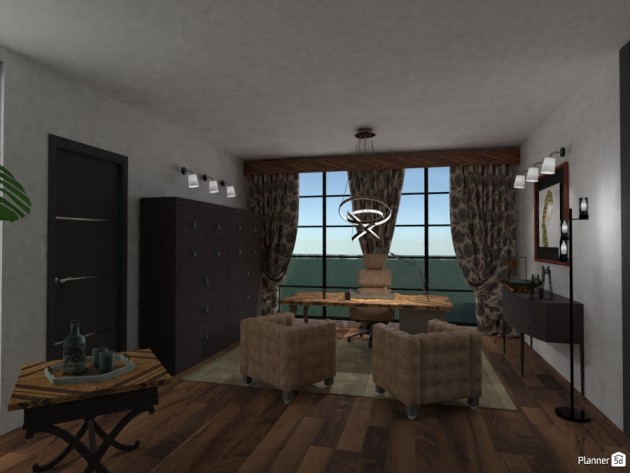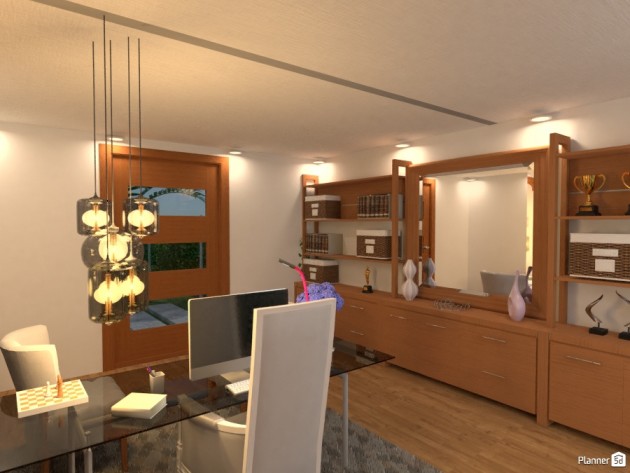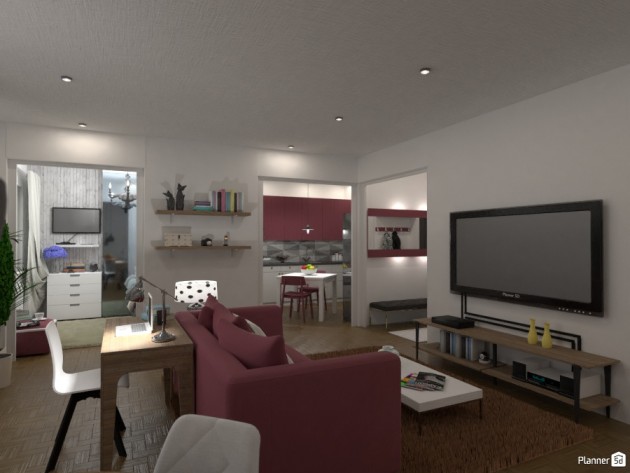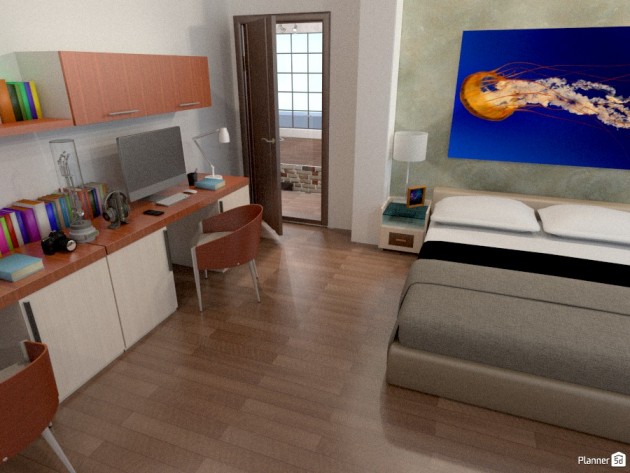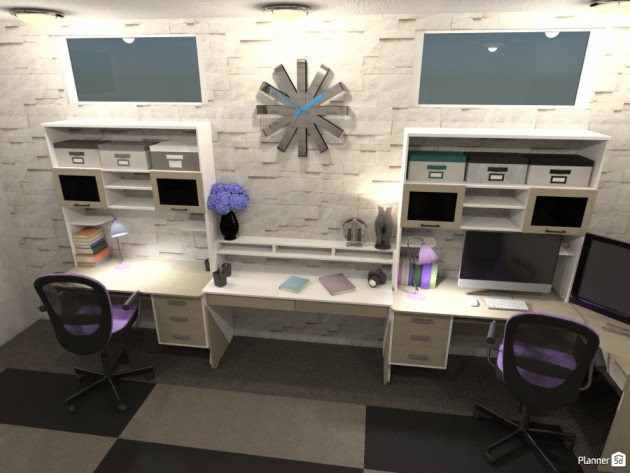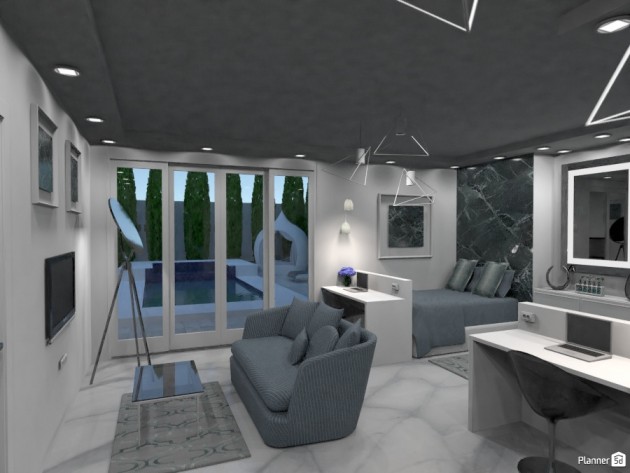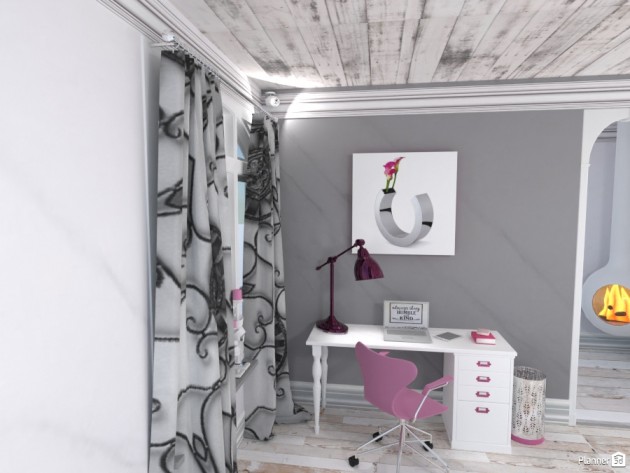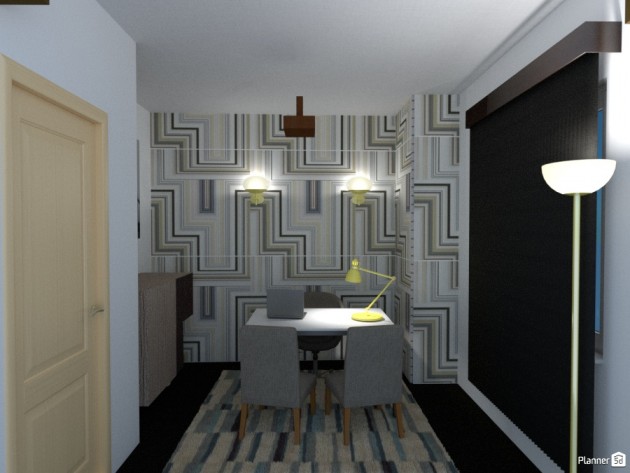 Home office layout
Most importantly, your workspace and your resting place must be separate. If you are lucky enough to have a spare room, use it for your home office. If not, find a space that you're not using. Do you have a desk that is taking up space in the corner of a room? Transform it. An empty wall that's longing for some excitement? Fill it with your new office. There are usually options - even a landing or a large enough closet space can work as a home office. Time to get creative.
Office organization
First, you need to streamline and declutter your office. Is there anything you can discard, or that you only need a digital copy of? Recycle it.
It's time to invest in excellent storage. Give everything its own home as soon as it reaches your office. Shelves are a godsend: one over your desk will keep your workspace clear and give you more surface to play with. Using all that vertical space makes the most of the area you have available. A desk with storage is another way to keep things safe and handy. Stay organized with a pinboard: keeping important notes and papers in your eye line will remind you to deal with them. The golden rule: everything in its place.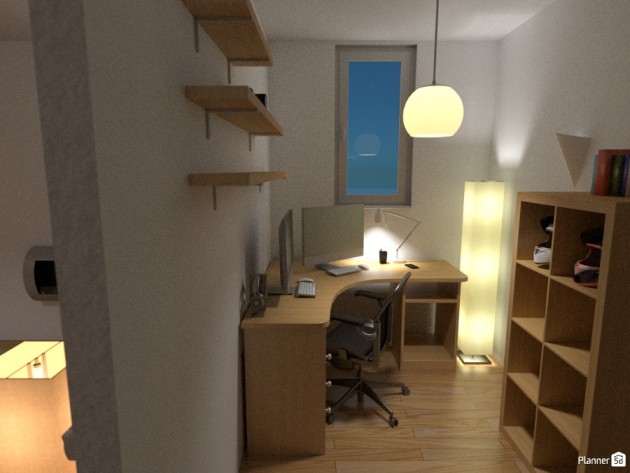 Stay comfortable
You work better when you're comfortable. That means choosing an office chair that provides adequate support to your back. Avoid screen glare and eye strain by setting up your home office in a well-lit area of the house, but make sure you won't have light shining into your eyes. If you have a window that faces the sun for a lot of the day, put up a light-colored shade or blinds.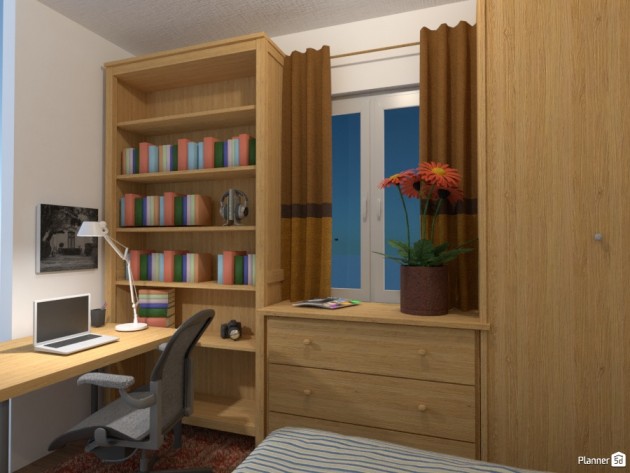 Noise levels
Consider the amount of noise you best work with. Some people cope best in absolute silence - in that case, your best option is a space that you can easily soundproof or close the door to. Otherwise, place your desk by an outside-facing wall, or a wall that backs onto somewhere quiet.
If you work best with other people around (sometimes we need someone to hold us accountable), put your desk near a window so that you can catch a glimpse of the outside world. There might not be much action out there, but you won't miss a thing. If that's not practical, try a set-up where you can listen to music while you work - there are even playlists of office sounds online if that helps you to concentrate!
Coping with being inside
If you find it challenging to be inside for long periods, consider how your interior can alleviate this. Make it feel as though you're outside - situate your desk near a window where a lot of natural light comes in. If you have your own garden or balcony, now is the time to enjoy it. On days when the weather's good, spend your lunch or coffee break there. Maybe make it a side-project to decorate it. If you're somewhere where you're allowed to go out for exercise, make sure you take advantage of this! Otherwise, designate an indoor space for physical activity.
And the most important tip: keep your workspace and playspace separate. This will break up your workday and make you feel as though you've gone somewhere different, even if it's just to the other side of the room!
Limited on time, space or money
Many people have found the change from office working to home working quite sudden. Perhaps you didn't expect to ever need a home office! But don't worry - creating your own space to work from home doesn't need to be a huge undertaking. If your home isn't designed with an office in mind, there are still many ways to make working from home work. Follow these tips to overcome the obstacles you might face when setting up your workspace.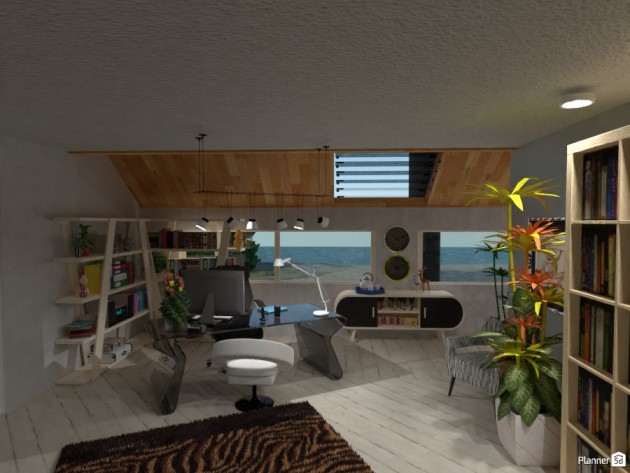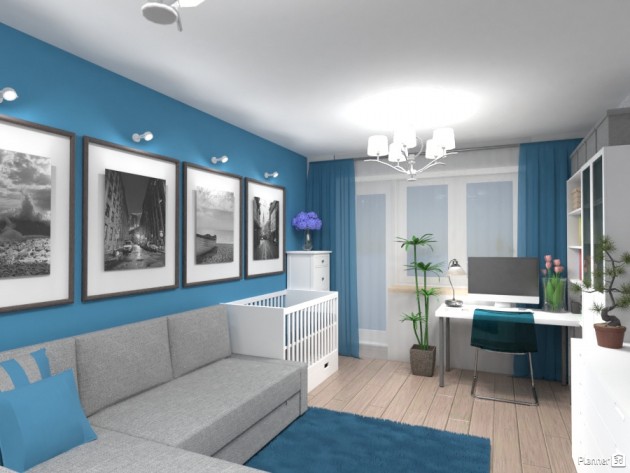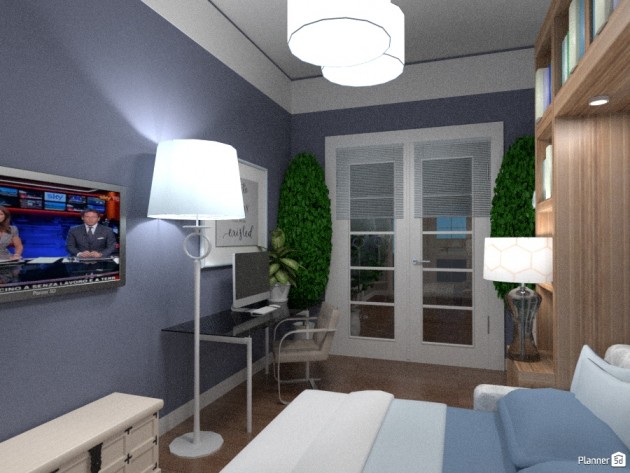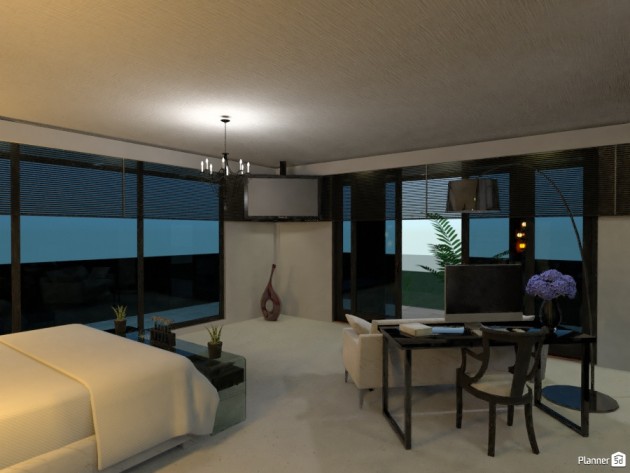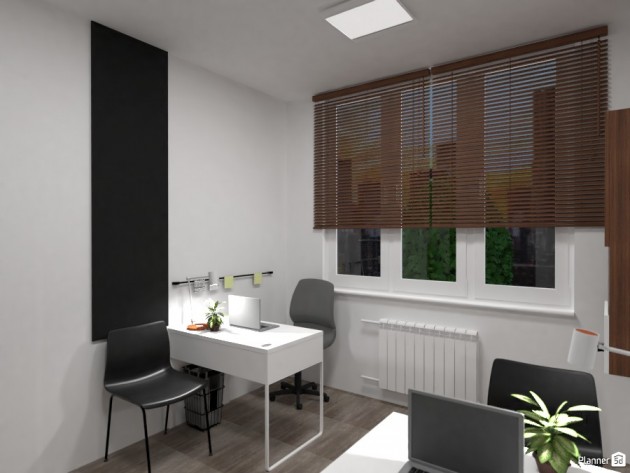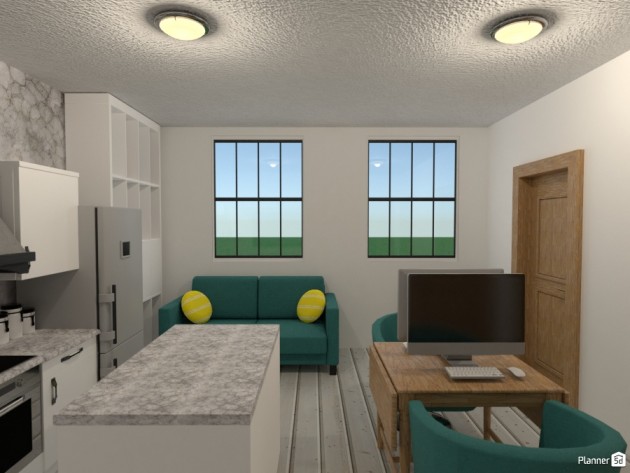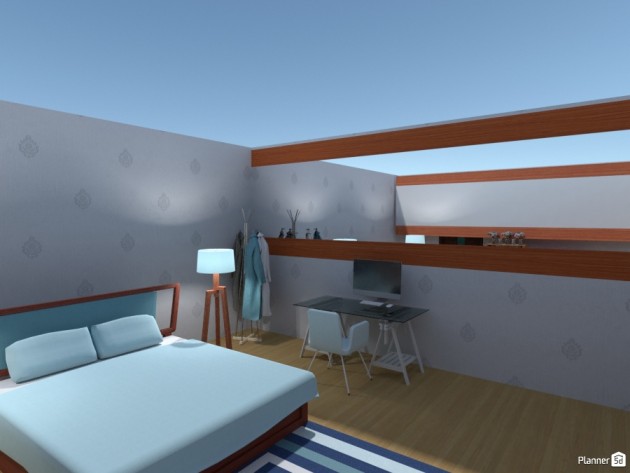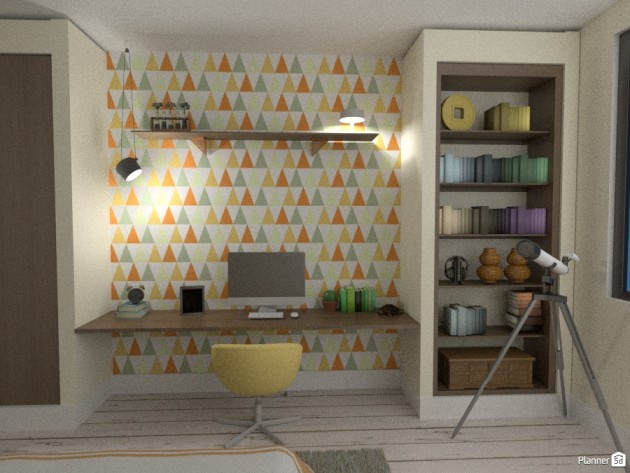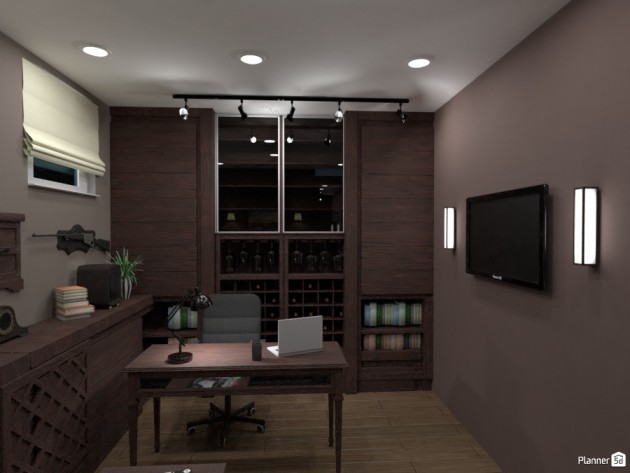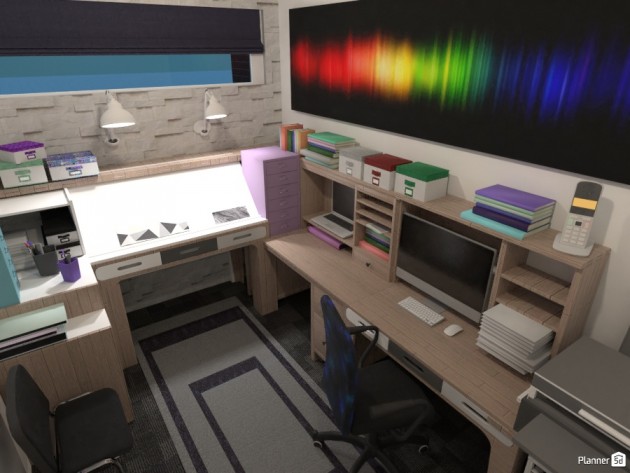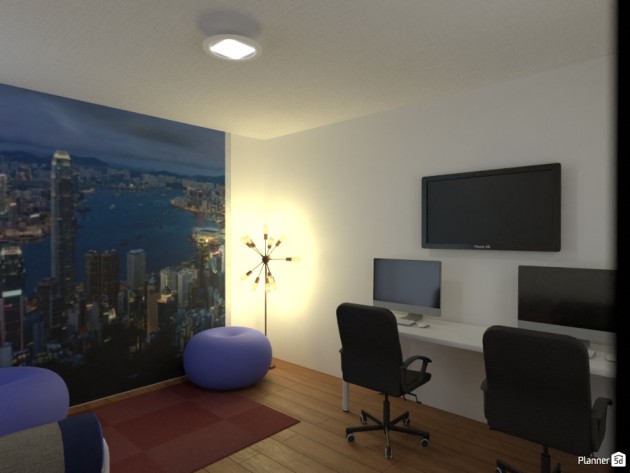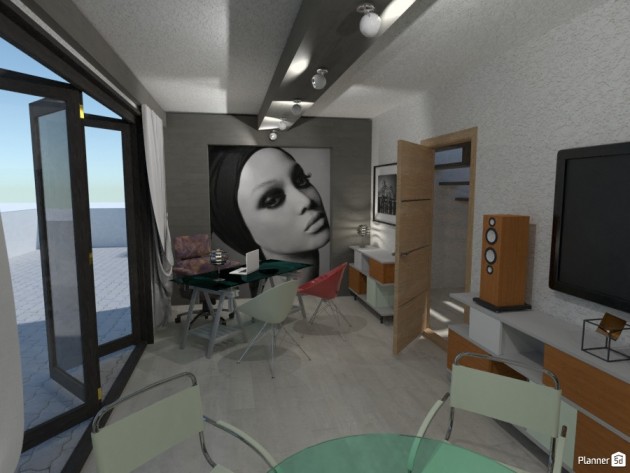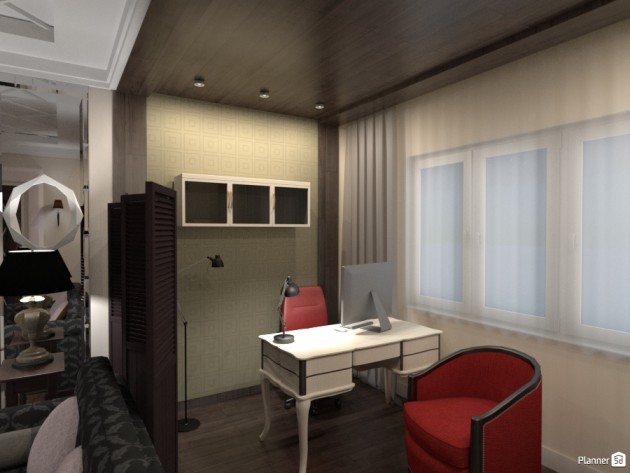 Small office
No one likes to be cramped. We've mentioned maximizing the space you have. As well as putting everything on the vertical surfaces, decluttering your desk, and organizing your storage impeccably, think about how to make your working area seem larger than it is. At Planner 5D, we're always going on about the magical space-enlarging properties of mirrors. And your home office is no exception - make even more of the light. Just make sure to put it somewhere where you won't be distracted by your own beauty.
Shared office
Lucky enough to be in isolation with a loved one? It might be fun at first, but when you both have to work, you need to find a way to share that won't drive you mad. Most people, unfortunately, don't have two office spaces, so this might involve compromise. Easily distracted? Make sure you seat yourselves either side-by-side or facing away from each other - it's still easy to interact, but you'll be able to avoid distracting each other. Make sure to invest in good lighting that is placed to illuminate both work stations. Remember that space is a luxury in this situation, particularly if you're both not used to working from home - this makes thoughtful storage all the more important!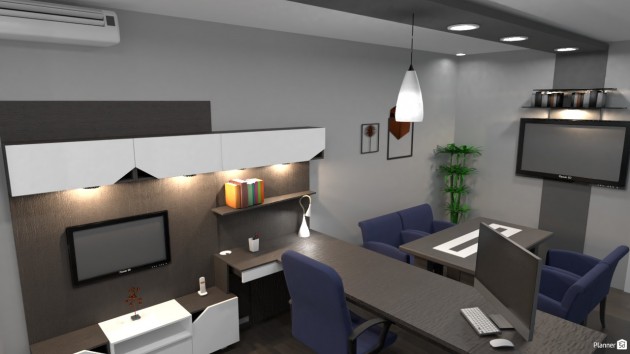 No-space office
Home offices aren't just for those with extensive space. We'll stress it again: storage is your friend! Depending on your profession, all you need is a flat surface that's big enough for your laptop and a chair. If you can fit a computer into your home, you can fit in a home office. Perhaps you have a built-in closet with shelves. Take the shelves below leg height out, make some adjustments, and use the space as a workstation. Use the upper shelves to keep your papers and books tidy.
If you're feeling handy, a wall-mounted desk is an excellent choice. You could even consider a desk that folds away when not in use. Which flat surfaces do you have in your house? If you don't have a desk, could you extend your windowsill to make a workspace? Could the nightstand next to your bed double up as a desk? Get imaginative.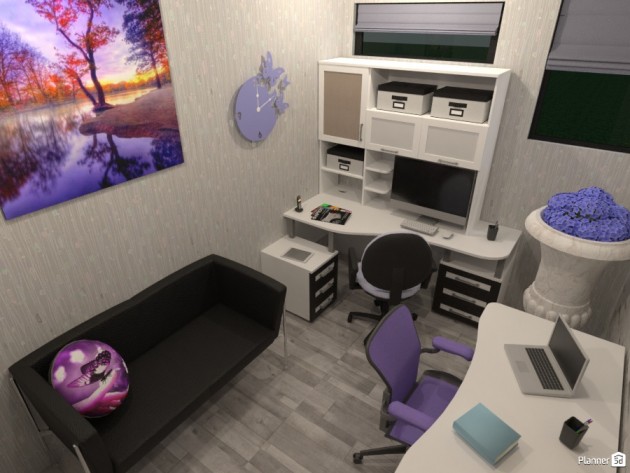 An office on a budget
Just like in a small office space, with an office on a budget, you need a little imagination. Again, look for what you already have and consider how you could use it. Perhaps you have an old desk that needs repainting or a chair that could be brightened up with a new cushion. Consider using your own artwork to decorate (or even that of your kids if you have them!). Keeping your documents organized and only hanging onto what you need is an excellent way to save money on storage.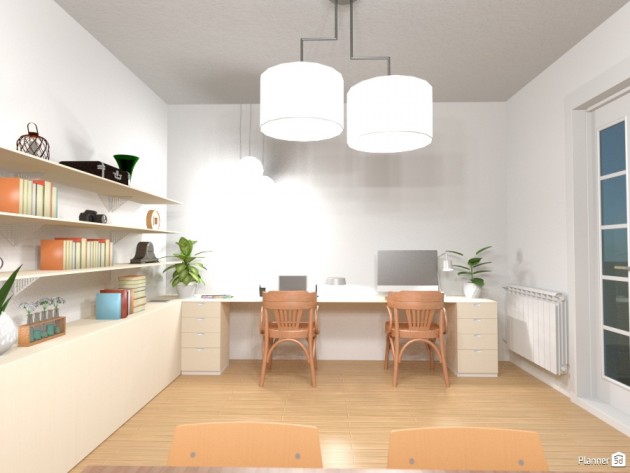 Quick home office
Anyone can create a home office in 10 minutes - find the most comfortable flat surface to sit at and work! Choose a chair that supports your back - it doesn't have to be a fancy office chair, but make sure it's one that offers you enough support to work all day.
Floor lamps are a great option as they're very portable and can be moved as you adapt to the new space. Another good idea is to use a whiteboard and/or pegboard. These are handy for keeping essential notes in front of you and can be put away easily once your work office opens again.
Types of office
So you've chosen a place to work and the perfect layout. But your home office needs to reflect and inspire you. Read below for some tips on selecting a theme, materials, and decor.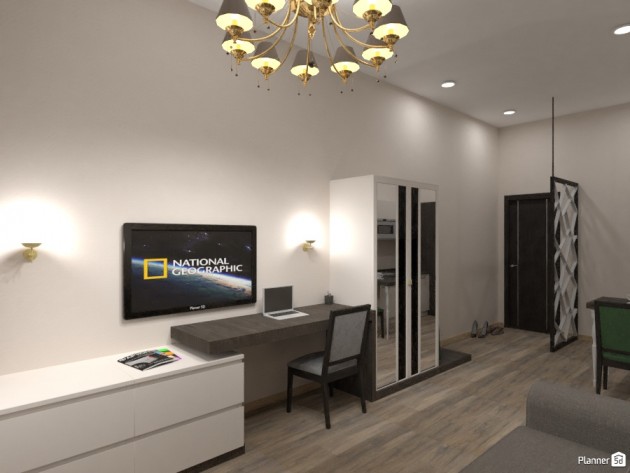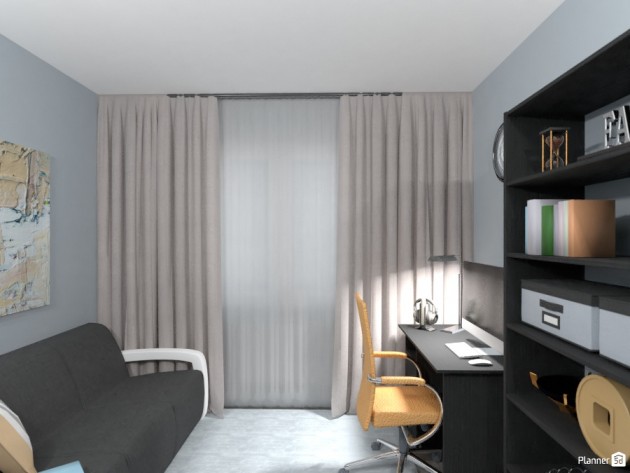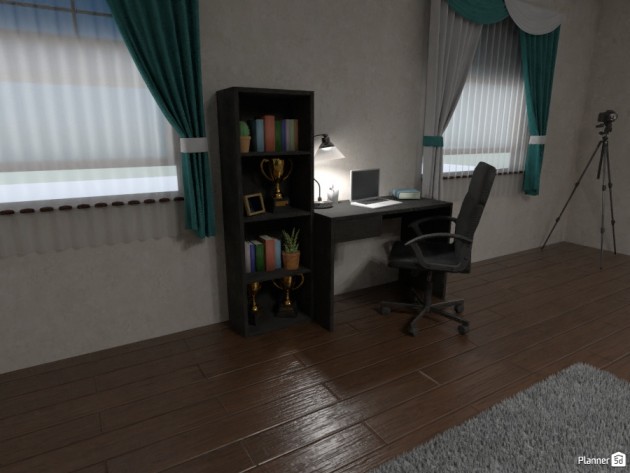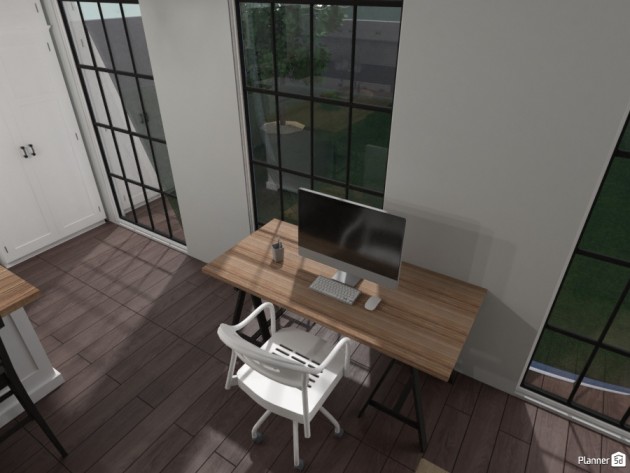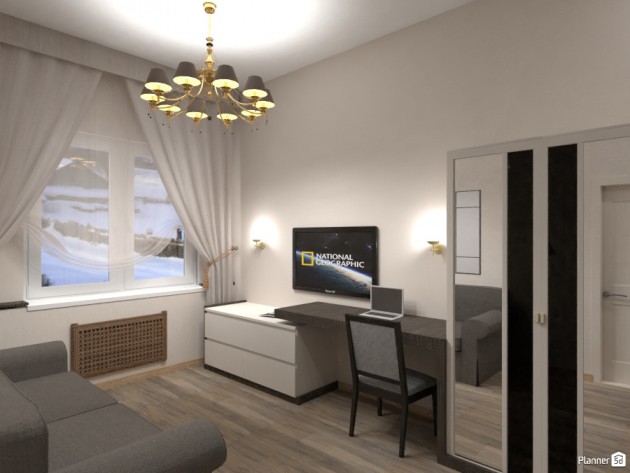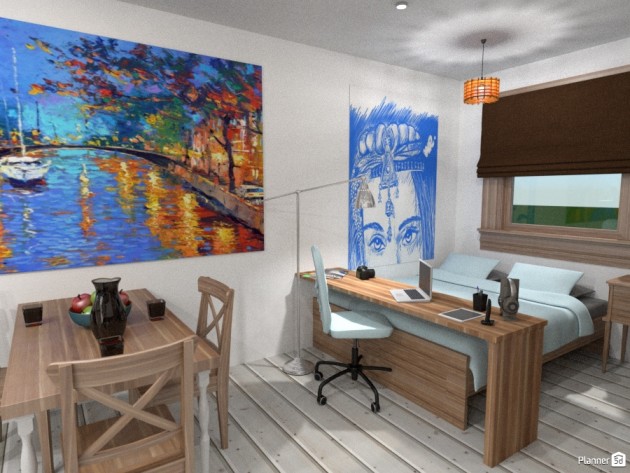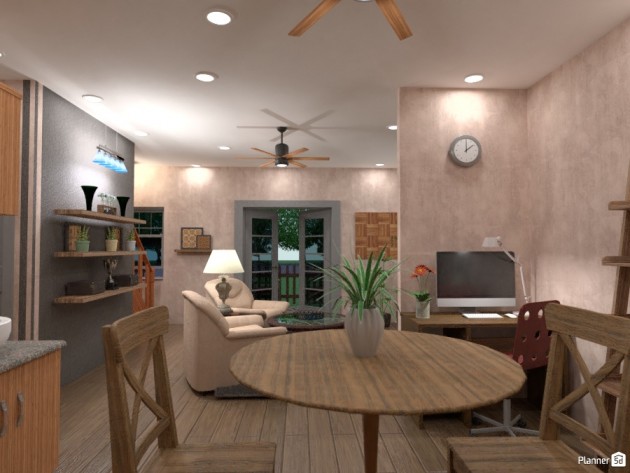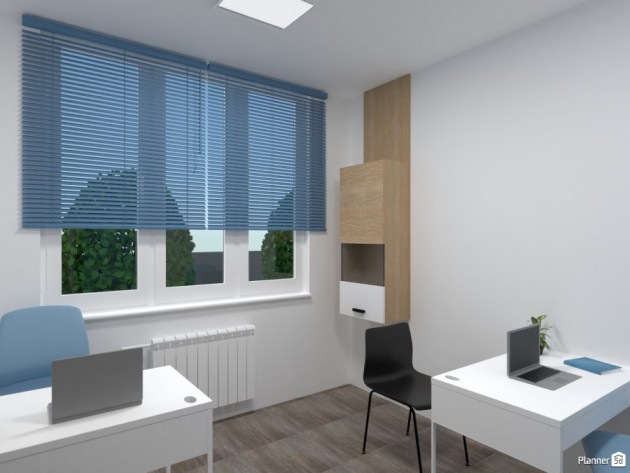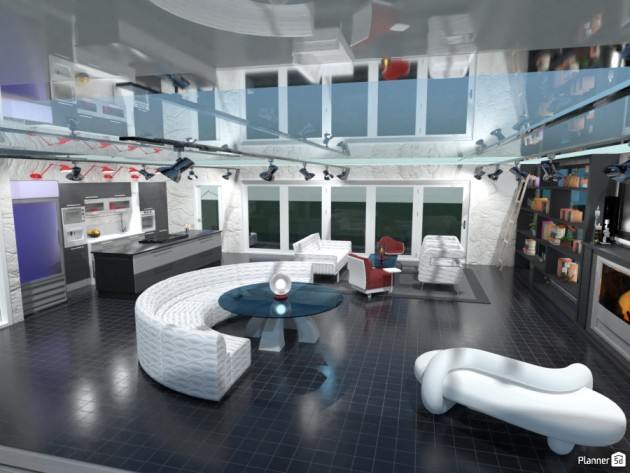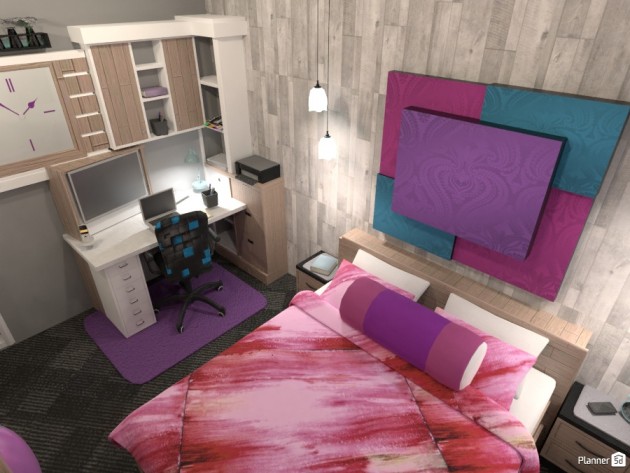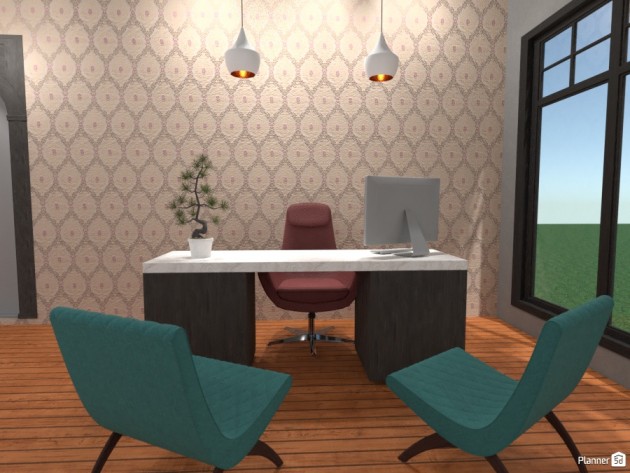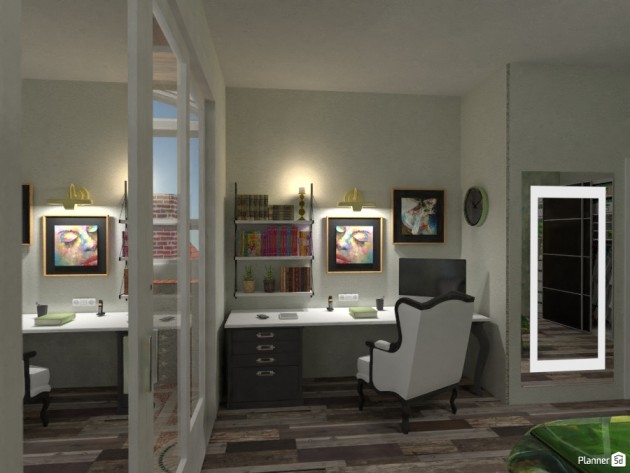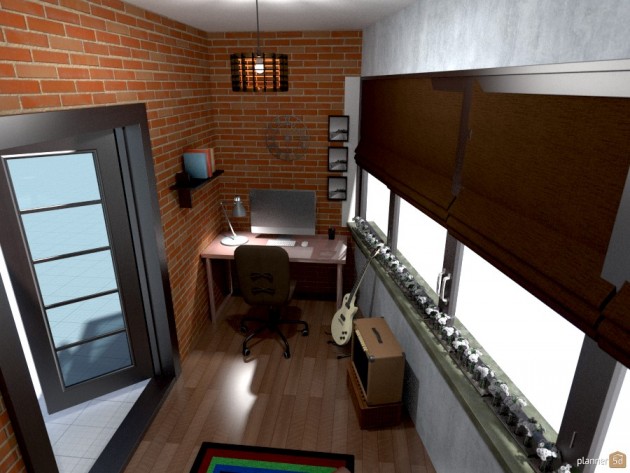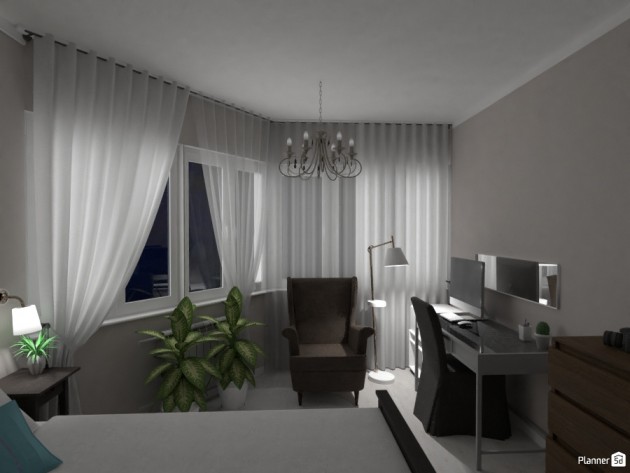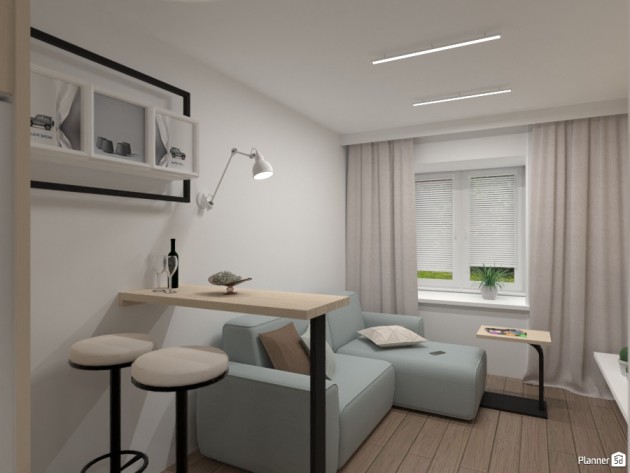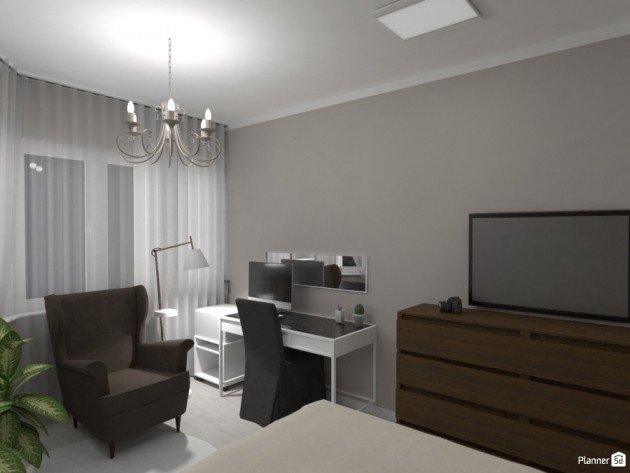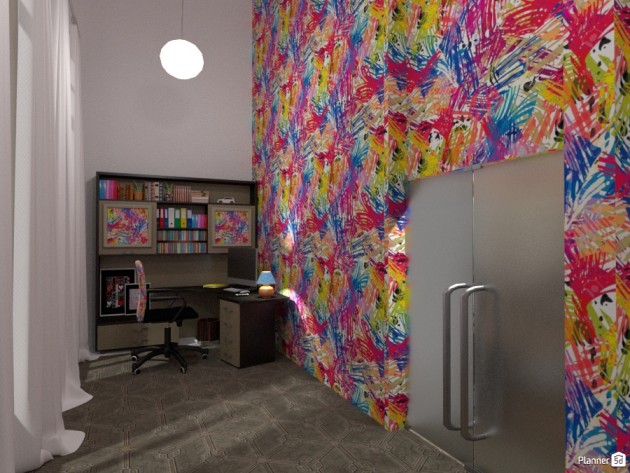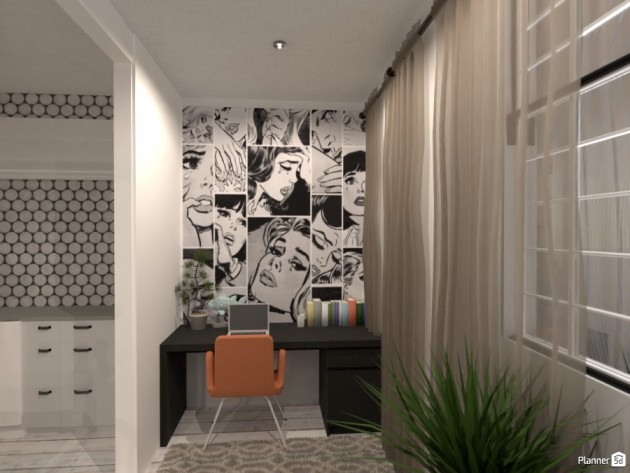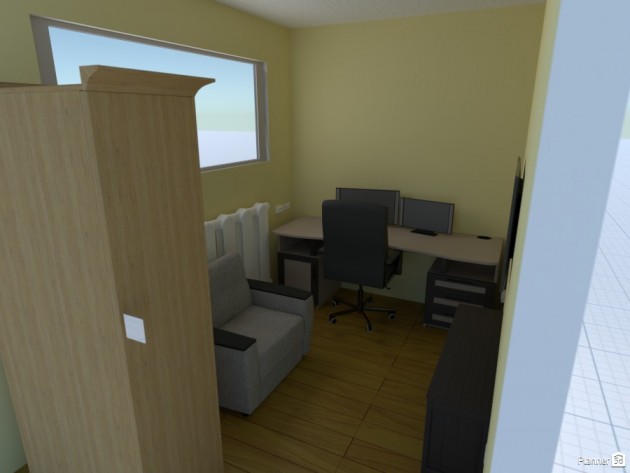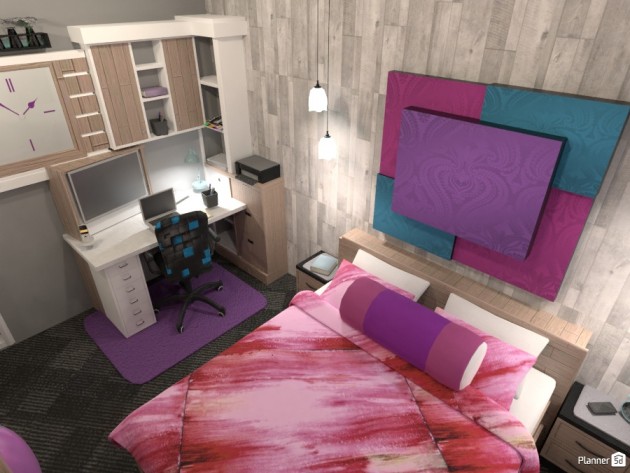 Modern office
For a modern, no-nonsense office, storage is essential. Make use of neat, segmented drawers and shelves to keep everything tidy. A few signature minimalist pieces with clean lines create a decluttered look. Experiment with a monochrome color scheme and materials such as stainless steel and glass for a stylish, contemporary vibe.
Classy office
An office fit for a king or queen. If you want a slightly more regal space, choose furniture with added details. An ornamental light creates a focal point and can keep you inspired. Find a few stunning vintage pieces to create a classy, refined atmosphere. The secret is not going over the top - stick to a few classic pieces.
Academic feel
If it's that old-fashioned library feeling that gets your productivity going, create it in the comfort of your own home. A bookcase is absolutely essential - if you have space, why not devote a whole wall to it? Dark wooden furniture is a cozy touch; combine a mahogany desk with a vintage reading lamp to create that old-world charm. You could even put a comfortable chair in the corner of the room as a reading nook.
Creative office
Writers, artists, and anyone with a creative vibe, listen up. It's time to make your office a place that reflects you. It's all about expressing yourself: use a whiteboard or blackboard to record your smart ideas and sparks of genius. Admin's not everyone's favorite task, but make it more enjoyable with color-coded files and handmade labels. Surround yourself with exciting artwork and books, as well as a mood board of things that inspire you.
Rustic office
Are you craving the great outdoors? Making your home office feel like you're in the countryside while you work. Maximize the light that comes in - choose a space that benefits from as much natural light as possible. Using materials like wood will make you feel even more at one with nature. Finally, decorate with plants! They purify the air in your room and can cheer you up, making brilliant companions for isolated times.
We hope these tips have given you some ideas for setting up your own home office. We'd love to hear how you make the most of staying inside, and your ideas for a productive home office. Share what works for you with us! Try out your designs on Planner 5D - and don't forget to stay inside, keep healthy, and keep washing your hands.