Limited living space does not have to mean limited possibilities. Most of us will experience – or already have experienced, living in smaller, "cosy" spaces but just because the space is small doesn't mean your imagination has to be! There are a lot of ways you can maximise your space with minimal effort. Let us break down some ways in which stylish and functional can co-exist and help create the ideal living space.
A "Blank" Canvas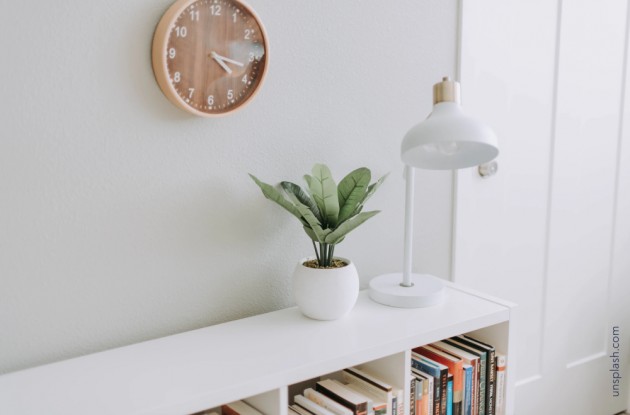 An empty room holds endless possibilities. From the walls to the ceilings, right down to the floors, you can start fresh and seize the opportunity to decorate and style it as you please; taking advantage of certain tricks to maximise your given space. White can be your best friend in a smaller room. Mix it up and go for off-white. Shades like eggshell give the appearance of more space and bounce light around a room. A satin finish creates a more reflective look that is perfect for family spaces!
A Hint of Colour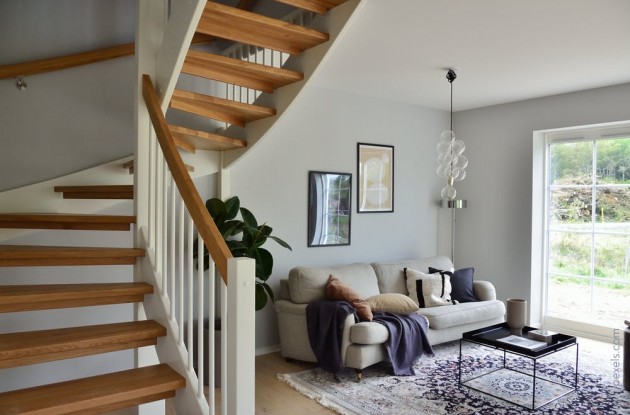 If white is a little bland for your taste, try a splash of colour. Neutral shades help make the wall visually move into the background. This creates the idea of more space and brings more attention to the accessories in the room.Using patterns and textures when furnishing the room works well to create depth and interest in a room with differing dynamics.
Vertical Space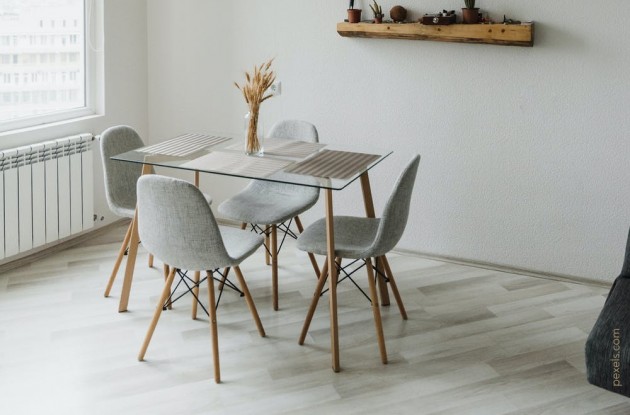 Once you have your colour palette chosen throughout, you can move onto furnishings and if space is an issue, shelves are your friend. Floating shelves are cheap and convenient! Shelving can solve a lot of your problems when it comes to space issues by maximising vertical wall space and keeping the floor clear. Shelves are a great option, whether you´re going for a minimalist or a more rustic look.
The Magic of Mirrors
A great trick in creating space is the use of mirrors. Small areas can be confining but mirrors can help give the illusion that counteracts this feeling. Mirrors reflect light and mimic a window; creating the idea that a room has more space than it does - useful if the room does not have a window! With so many shapes and sizes, a mirror is a great investment for any small area.
Separation
A lot of homes these days are very open plan...sometimes too open plan. If you find your living room being adjacent to your kitchen, do not be afraid to create some boundaries. There are many great options to choose. Storage shelving (KALLAX IKEA) can be placed between two zones to divide them and also doubles as a storage solution to save on flooring space. It can be personalised with a selection of doors, baskets, dividers and more. A room divider also works and is not only stylish and on trend but also functions as a way to create a separation in a room and transform it into individual areas when in reality it is one.
Seating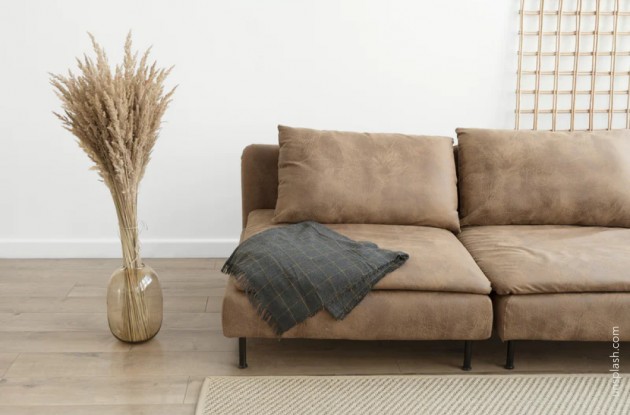 If room dividers don´t fit in with your style you can always opt for a sofa that does the same thing. An "L" shaped sofa functions not only as a seating area for guests, but like the room divider, it can be used to section off areas and help to separate a room. They create the illusion of more space by being the defining marker of where the living room is and where the kitchen is. These types of sofas come in small and simple to huge and elegant, and would work great in adding seating space in any size area. Be careful though, a huge sofa in a small space will not only make it look crowded, but it also makes the area less functional.
Functional Furniture
When it comes to furniture in small spaces, you can achieve both style and purpose by choosing the correct piece or pieces. Choose furniture that is functional and won't minimise your space. Use an acrylic trunk that doubles as a coffee table. This is both fashionable and eye-catching and a great addition to a living space that works aesthetically and is practical. A puff with built in storage would not only provide extra space when needed but doubles as extra seating should the occasion call for it.
Room for Guests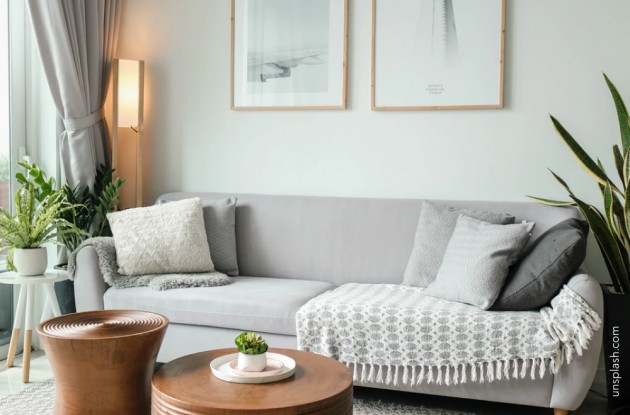 Another great trick comes in the form of a sofa bed. Not everyone has the luxury of a guest room and that's where a sofa bed comes in. Sofa beds are becoming more popular for those that not only want to install a stylish sofa in their living space but also take advantage of it being a functional space for guests. There are many great options that give you the benefit of having your everyday seating area, but also gives you the option of having friends or family stay over.
Bedding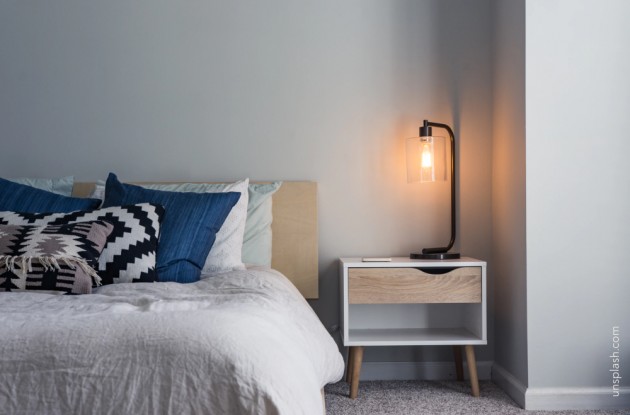 Whether you´re living in a small studio or have a separate bedroom, the right choice of bed is one of the most important things to focus on. There are countless bed options to choose from whether it be a four-legged double with underbed storage or a divan with drawers, beds not only function as they are intended but can be a great way to store things that you'd rather not have laying around, like luggage or seasonal clothes. If space is an issue and you can't see your room accommodating your dream bed, again the sofa bed is there to save the day. It can be pulled out for bedtime and fixed into seating during the day while you take advantage of your room doubling in size.
Cosiness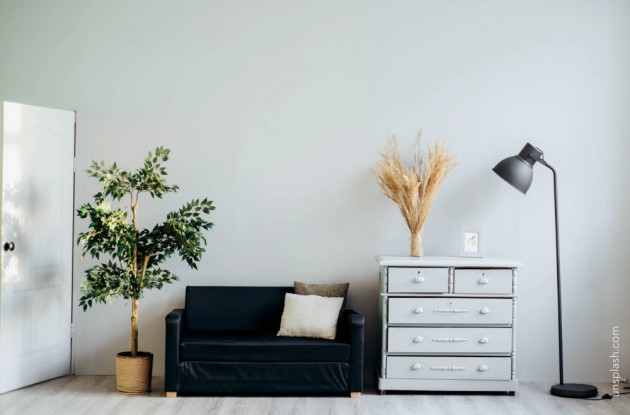 What is cosy for one person, may be claustrophobic for another. That's why getting the balance right is very important. There are many things you can do to not only make your little corner cosy, but stylish, too! Pillows serve not only a functional purpose but can also show off your style. It can be tempting to throw on as many pillows as possible but as a rule, an odd number of pillows is more inviting. Too many pillows and your sofa or chairs will look clumsy and off-putting, but not enough and it will look empty and cold. Try layering differing colours, textures, and sizes to not only maximise comfort but also add a personal touch.
Floor Space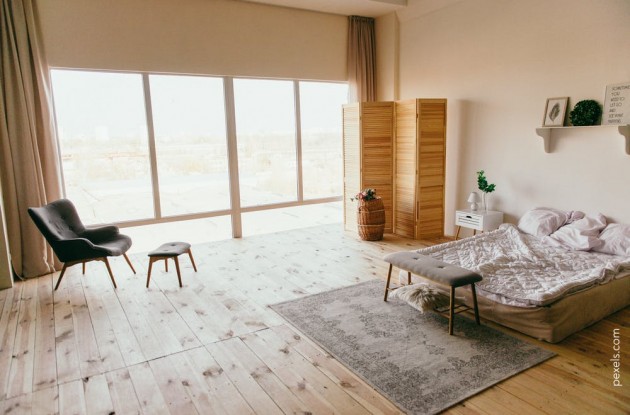 An extra style tip for maximising your small space: a rug. If you´re trying to keep your room neutral, a textured or printed rug would be a welcome addition of colour as well as comfort. It's generally noted that a rug should be positioned underneath at least two legs of each main piece of furniture. Adding a rug can be a stylish and cosy addition to a space that you may find hard to decorate with limited space but with a rug, the floor is the limit.
Natural Elements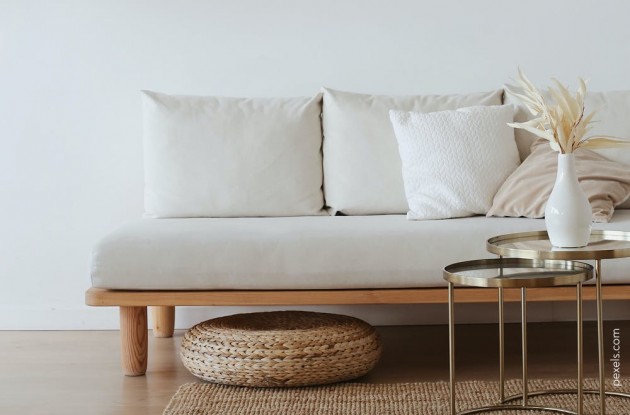 Bring the outdoors inside and enjoy some nature in your home. If your living space is small you may not think that plants are for you, but…you´re wrong. Even small (and low maintenance) plants can make all the difference. Give up a small corner and you could find yourself not only benefiting from the beauty but reaping the many health benefits that come with some indoor plants.
Tall Plants
To minimise the usage of space, The Snake Plant is a great choice for those who want to add a bit of life into a room. With it being tall and narrow, as well as very low maintenance. It comes with the added benefit of being an air purifier – essentially breathing in what we breathe out, win-win! Couple this with smaller potted plants of varying heights and you have your very own little patch of nature at home.
Natures Colours
Flowers and plants work well in contrasting colours. A large plant adds a fresh touch and hint of colour and along with being therapeutic stress relievers, plants add style and colour without utilising too much space. Using plants in your home allows you to add life to the room, brighten up the space and make your room less bare and uninviting and more stylish and minimalist.
Surface Space
It's important that you utilise every piece of space available to you. A windowsill can provide you with built in space to stack books or you can add some cacti to soak in the sun. You may even have space for a lamp or other items which might not have fit anywhere else. If your home comes with a fireplace you can do the exact same but have the added rustic element which may help you when deciding on decor and styling.
Entertainment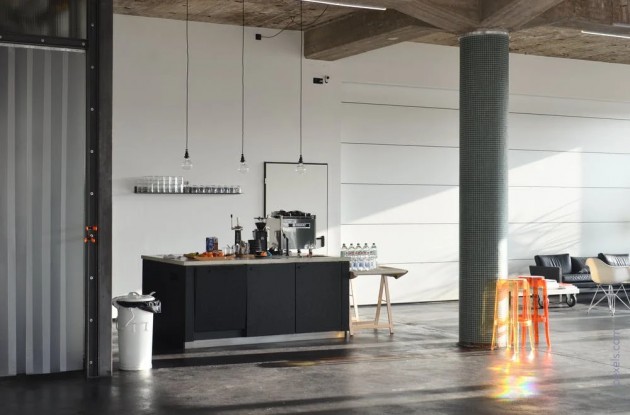 Having friends over or entertaining can be important so it's vital that the necessary space is available to do so. We've spoken about sofa choices and extra seating for guests, but when it comes to furniture, a huge entertainment area for a TV or music system can be a massive waste of space. Consider mounting the TV to the wall or even making use of a shelf or fireplace to save on floor space. If you have the space for it, you could also enjoy a two for one bonus on a storage unit that comes with a TV space - giving you both places to store the entertainment and music systems, but providing you extra space for books, records, plants or even ornaments.
Office Space
If you´re lucky enough to have an office and want to maximise the square footage, or maybe you want to create a space to work, there are ways you can do so without compromising space. In your office space, make every piece of furniture that you choose count. Opt for something with maximum usage allowance as well as practicality. A desk with side drawers offers storage space for anything work related or not. If you don't have a designated space and want to create one, a foldaway desk can work, or even a mounted wall desk with ascending shelves to make use of the vertical space available.
Minimalist Dining
Everyone would love to have an amazing dining table to entertain family and friends but in some spaces it's just not possible. You could consider having a multifunctioning space and furnish it with a simple table that can also be used as an office space. If you would prefer to keep it as a dedicated dining area but lack the space, a lot of tables these days come with removable parts so you could find a two person table that can be extended when needed. A simple round table also works just fine or even a breakfast bar for convenience, if the area you are living in allows it.
Whether you´re a city dweller or not, all homes have rooms that leave space to be desired. With minimal square footage does not come minimal options. Look at your small area and use these tips to open your space up and take the opportunity to not only turn it into something functional that you can use, but also something stylish that you can put your own touch on.