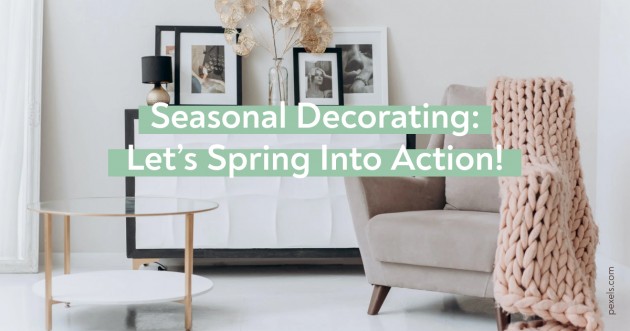 As the leaves begin to blossom, so should your living spaces. Here are 7 ways to make your interiors bloom during Springtime.
Over here at Planner 5D we think that spring is nature's way of saying, "Let's party!". Every good party has great decorations doesn't it? Well, today we're going to be sharing 7 ways to freshen up your home and prep for the springtime celebrations.
Clean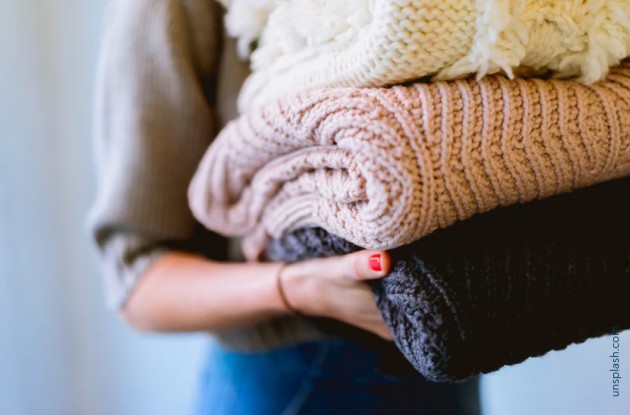 First up, cleaning. We know; cleaning isn't technically decorating but it is a matter of starting with the basics and literally springing yourself into action. Working from a blank canvas (or in this case a clean home) can really allow for the creativity to flow and breed life into other changes. Lift up the bed skirts, wash and change out the bed linens, dust those shelves that are high up, clean out the refrigerator, make the windows and mirrors squeaky clean and give the floors a good scrub or vacume in order to prep for the decorating that is to come.
Organize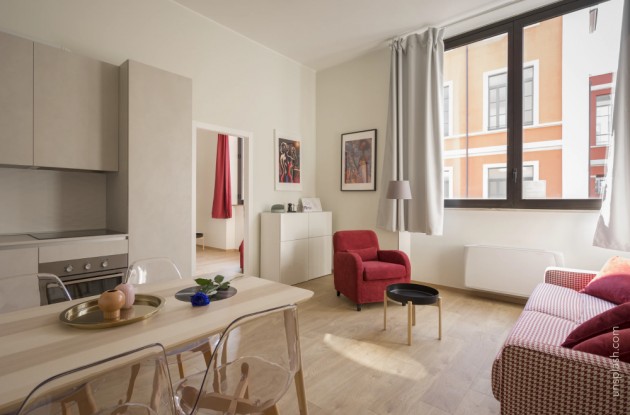 Nothing will center your zen more than putting things into order and clearing out the old. Just like when you begin to organize a design schematic, approaching your home in an organized fashion can help keep the space feeling clean. If space isn't organized, there could be subconscious effects that begin to clutter your mind and affect other areas of your life. Yikes. So, be sure to clean out the junk drawer, organize those papers you've been letting stack up, get all your clothes switched out for spring, and maybe even give some of them away.
Have you heard of Marie Kondo's method? It's so good it's formally called The KonMari Method™. Basically, you get organized based on category, rather than location. Starting with clothes, then books, next papers, miscellaneous items, and then lastly sentimental items. After categories are separated, you organize by what goes and what stays. But how do you decide? Through joy. When considering whether an item should stay or go, hold it and see if you feel joy. If it brings you joy, keep it. If it's time is over, let it go. Pass it on or recycle it. A great method, no? Overall, organizing helps you and your home feel lighter, refreshed, and ready to take on the outside world because you've got it together inside.
Flowers / Plants
There are many ways to bring Mother Nature indoors. Whether it's through a large bouquet of flowers as a table's centerpiece or it's one large branch full of leaves or a little potted succulent adding in this touch of greenery does wonders. Inserting a living life into your home will create an atmosphere that feels fresh, rejuvenating, and full of abundance. However, if you don't have a green thumb like some of us, you can always choose to use floral prints in textiles like the tablecloth or shower curtain, or bedding, or even new artwork. Speaking of, Planner 5D has a gorgeous library of spring patterns for you to add to your interiors and have fun playing with.
Textiles
Store away the heavy blankets on the beds and sofas, swap out heavily textured or fur pillows for lightweight fabric, and put away any knitted items. Switching textiles to cotton and linens makes a space feel light, bright, and inspiring. This is a great opportunity to use color as well through floral or gingham patterns. Don't just stop at the bedding and pillows though, change the curtains material or switch out the rug in the main space. You'd be surprised how an organic fiber like a rug made of jute or sisal can bring in a very nature-like texture and therefore make space feel more organic.
Colors
Whether it's a fresh coat of paint or a new floral wallpaper or a new piece of artwork, introducing color into space will make for impact and highly noticeable change. The color could be pastel or bold - either way it brings about a change in overall mood and therefore new life. Paint the cabinets or island in your kitchen, or the wall behind your bed or your dining room chairs... or better yet, paint your own masterpiece to hang on a wall in your home.
Rearrange furniture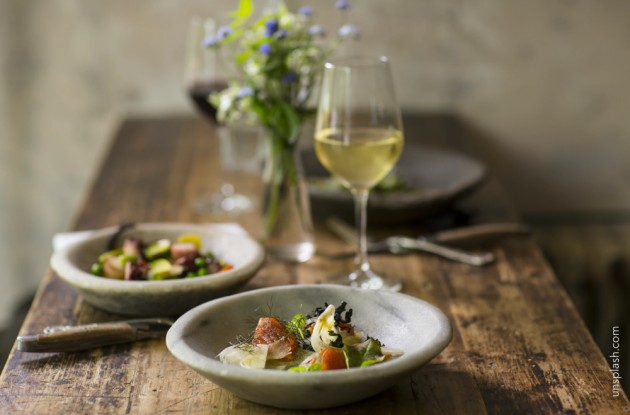 Set up a beautiful tablescape with dishware and napkins or move the sofa to the opposite wall. Whatever you do, have fun with it. If it's not nailed to the ground there's no reason you can't try a new layout for your space right? Rearranging furniture keeps the energy in a space flowing in different directions and will bring a little novelty into the picture. If you have a budget, try changing out a light fixture. Or take a lamp you're using in one space and try it in a different zone of the home. Does it look better on the floor (make sure it's not a hazard)? If you're nervous about what it could look like or it's a bit too heavy, try using our free Interactive 3D/2D Blueprint tool where you can build up your space and rearrange the furniture there without hesitation.
Fresh Air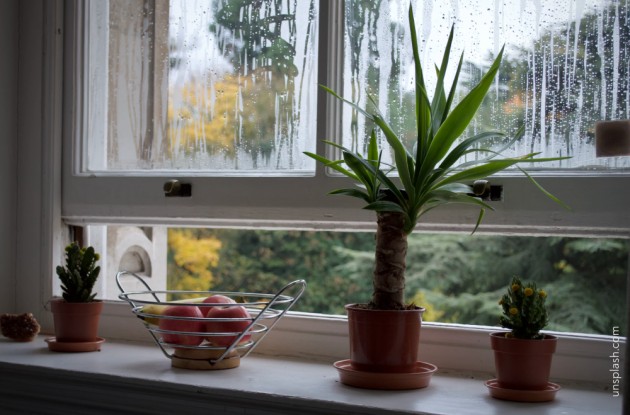 Pull back the curtains, crack the windows open wide, and welcome in the warm sunshine. A little fresh air can do wonders for making your home feel revitalized and like a new version of itself. Also, be sure to switch out any fall or winter scented candles and replace them with lighter scents and/or reed diffusers. Again, it's not technically decorating but it is using free resources to create an inviting and refreshing ambiance.
Our last, and most important, tip for spring decor is to whistle while you work. It certainly takes a bit of work to clear out the old and welcome in the new but trust us, it will be worth it. You might even gain whole new confidence. Make a weekend out of cleaning and organizing your space and then reward yourself with a bouquet of flowers or a new light fixture because, at the end of the day, spring decor really is all about what is new and fresh. Be the architect of your own reality and make your home have that refreshed feeling.