Given the fact that most of us have had to stay at home this past year more than we would have liked to, the emerging trends because of this have harkened back to a more simpler way of life.
Embracing simplicity and being comfortable in your own home has never been more prevalent and this trend not only celebrates the return of traditional skills but yearns to not only encourage slow-living but revels in and enjoys the idea of rurality.
Say hello to the great outdoors while you understand and fall in love with Cottagecore! Here we will go through the key elements and show you how to use 2021´s new trend!
What is Cottagecore?
By definition, cottagecore celebrates simplicity and living simple. It is rooted in tradition and the concept encourages people to pursue a more traditional lifestyle. Be it baking, sewing, gardening or even making your own furniture, cottagecore can influence many sectors of a person's life - including their home and its design.
The fashion of cottagecore is in the realm of vintage and the idea promotes thrifting, recycling and upcycling rather than buying new.
Colour Choices
At its core, cottagecore tries to evoke a sense of nostalgia for a time gone past. There are ways to do this right and ways to do it wrong. You can do it right by choosing the correct colour scheme and design!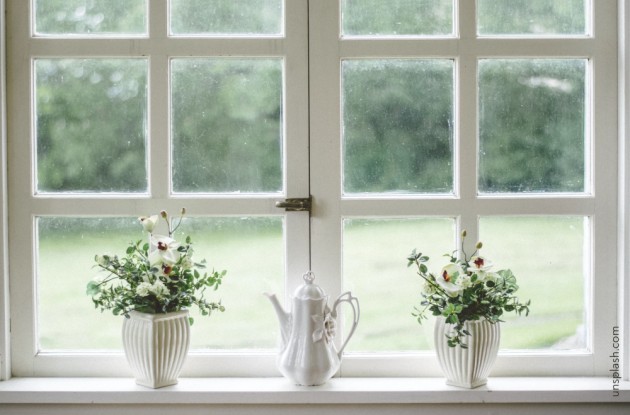 Pastel stands out great with this trend, especially when combined with white to add liveliness to a room. These choices can create a sense of calm but also keep the room from being too plain.
Pattern choices can also work well. Floral wallpaper, cushions or even artwork can capture that sense of nostalgia - especially when used with other additions like linens, hand-knitted pieces like pillows and table-mats. Anything stereotypically "cutesy" can enhance the cottagecore vibe in a home!
Table Settings
Formality and politeness is not the only reason you need to get the good dinnerware out. Set the table, lay a beautiful mat and make all meals special - not just important ones.
This concept doesn't have to be expensive either. Paper tablecloths or linens work just as well as fancy ones and white colour creates both a simple look and a nice rustic feel. Combine this with some hand-picked flowers in a jam jar vase or candles placed in the centre, and you have the ultimate traditional vibe.
Natural Additions
Getting back to nature in your home can be beneficial both physically and decoratively. Adding a splash of life with indoor plants not only brightens up your room, it also adds a more natural element to sometimes cold interiors.
Asides from this, many indoor plants come with health benefits.
Go that extra mile and pick some fresh flowers from your garden, put them in a vase or multiple vases and place them around your home. It provides a "country" style vibe and fills your home with beautiful scents.
Introduce natural textures to your home to add an organic touch. Wood flooring is not only beautiful and solid but an interesting addition to a room. Pottery works great anywhere or you could even use some found things to scatter around as ornaments - seashells are beautiful additions to a vase of dried floors or even pebbles you´ve found on a countryside walk.
Architectural Features
One of the great aspects about owning a home is choosing whether to keep original features or not. Even in renting you can still hide or accentuate these as you wish.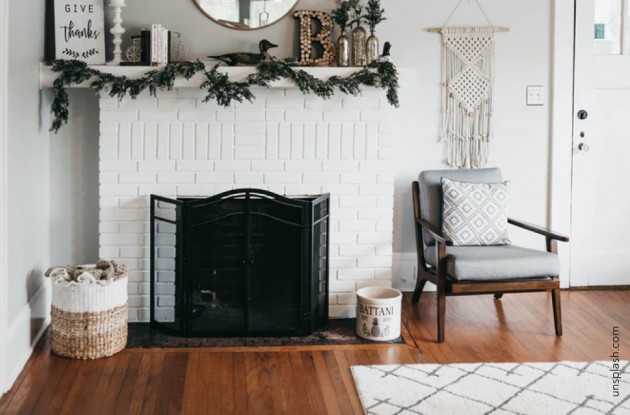 What gives off cottage vibes more than the actual cottage itself? An open fire. If you have this luxury, own it! This is a nice traditional feature that creates a cosy atmosphere in the home and can also add a central point to your room. There's a reason people have historically shared stories around a fire.
Beamed ceilings are a beautiful way to keep the cottagecore vibes in your home. If you're owning or renting you could paint these to match with the rest of the decor - even hanging light fixtures from them to add a lively touch.
Furniture Choices
Cottagecore believes in sustainability and returning to simple ways that are less wasteful and more resourceful. A way you can do this is through your furnishing choices.
This is where vintage comes in. Reclaiming used pieces for your own is a great way to be less wasteful as rather than buying a flatpack, you can bring new life to something pre-loved. While vintage chairs may not be for everyone, things such as lamps, lighting pieces, artwork and cabinetry can actually work better with a bit more age to them. It adds character, after all.
Another way to be resourceful when it comes to furniture is to recycle and up-cycle. Fancy yourself a DIY pro? Why not scavenge websites and stores for furniture that may not be perfect on the outside but has a lot of potential. A bit of paint can go a very long way!
Kitchen Creativity
Leading a life of sustainability means less takeout and more eating at home. Being less wasteful and one with nature means preparing meals like we used to. You can spruce up your kitchen in the style of cottagecore and afterwards, you´ll never want to leave.
Invest in a good set of pots and pans so you´ll have the desire to cook - brass looks great in a traditional kitchen. Hang these from ceiling hooks for that ultimate rustic vibe!
When it comes to cabinetry, as we have said, paint can go a long way. Usually, more country-style kitchens are less modern or minimalist, but white can still be a go-to. Add a floral splashback, or some pastel colours on the cabinets, place some flowers or a fresh bowl of fruit on the countertop or table and you have a beautiful cottagecore kitchen.
After the past year, it's not hard to see why there has been a shift in trends as people have tried and been successful in wanting to get back in touch with nature - after all, many of us have had no other choice.
This wholesome trend mirrors the current sentiment to return to a simple life and the want for comfort in the midst of uncertainty as well as the desire towards escapism. Nonetheless, it is a beautiful trend that can be utilized by anyone who is willing to give it a try.
Want to know more about other interior design styles? Join our online Interior Design Course!