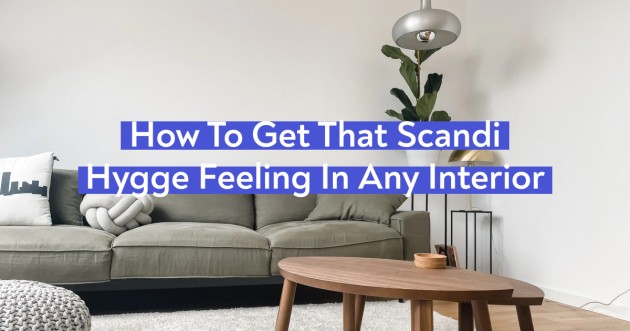 Top Tips from Ingrid Opstad, an expert on all things hygge.
December is nearly here, and for a lot of us, the days are getting colder, and the nights are getting longer. This year more than ever, we'll be spending a lot of time inside, so it's crucial to have a cozy, safe space. One way to do this is to turn to Scandinavian-inspired design and hygge elements. Hygge is a Danish term that, loosely translated, means a comfortable and cozy atmosphere that makes you feel content.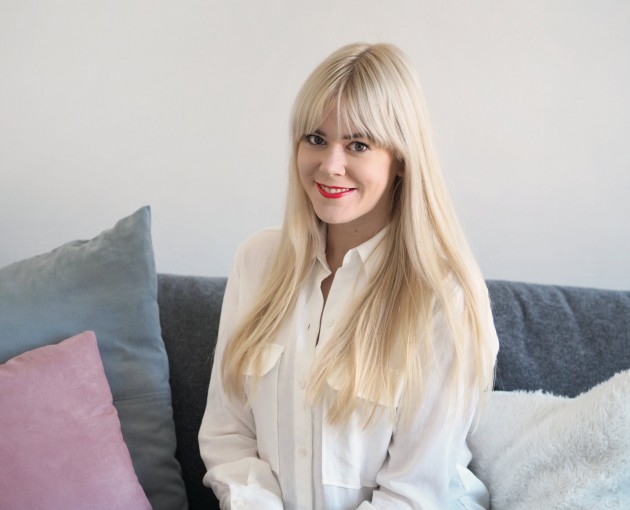 This week, Planner 5D spoke to
Ingrid Opstad
, a Norwegian journalist based in Italy. She runs the awesome award-winning blog
That Scandinavian Feeling
, where she gives the lowdown on all things Scandi. Read on for some of her tips about bringing hygge into any interior, going eco-friendly, and Scandinavian-inspired Christmas decorations.
My home isn't in Scandinavia, can I still create a hygge atmosphere?
One of the best ways is to make it cozy. You don't need it to be cold outside; as Ingrid says, "I create a hygge atmosphere at home by adding candles, pillows, and blankets, but also by carefully choosing décor that has a touch of Scandinavian feeling to it - whether they remind me of happy moments spent with my family or places I have visited." Make your interior personal - even a simple framed photo can bring life to a plain wall.
Ingrid also suggests making the most of senses: "the scent of cinnamon brings me so much comfort. I love to bake cinnamon buns because it fills my home with hygge and reminds me of Scandinavia." If baking is beyond your remit, a scented candle can do just the trick. And consider sounds! "Another way to make your home have a Scandinavian feeling is with music or soothing natural sounds which can instantly change the mood in your house."
The best ways to incorporate Scandi-style in your home
As Ingrid says, cozy details are the best way to create hygge. Aside from those, here are some other genius ideas from Scandinavia for your interior.
Functional furniture
Everything should have its place: "Us Scandinavians are big fans of keeping things minimal and simplistic," says Ingrid, "When we have a minimal and tidy place, we feel good, and it helps to make your home feel calm." She suggests making sure you have enough storage and smart solutions. This minimalist mindset is a great way to keep your home tidy and keeping clutter to a minimum.
Appreciate nature
"We like to bring the outdoors inside to have a connection with nature," says Ingrid. This is a wonderful way to give your home a Scandinavian-inspired rustic charm. "Think wood textures, wool, greenery, and natural stone materials." These natural elements can make you feel cozy, and you can appreciate all that nature has to offer without going out into the winter chill.
Thoughtful lighting
Scandinavia doesn't benefit from a lot of light in the winter, so it's no wonder lighting is at the forefront of their interior design. "Light is very important, whether through natural light in the day or by choosing the right lamps and lightbulbs for cozy evenings." Make the most of the light you have coming in - decorate with light colors and neutrals to reflect as much light as possible. When it comes to keeping your evenings illuminated, Ingrid suggests a warm light that creates "a soft ambiance in your living space."
How to keep your Scandinavian-inspired interior eco-friendly
Scandinavian style is rooted in nature, so making sure it's environmentally friendly is relatively simple. Here are Ingrid's tips:
"Use LED bulbs to reduce your energy consumption." You can also use smart LED bulbs that you can turn on and off with your phone - no effort required!
"Re-use packaging. I like to reuse packaging in my home instead of throwing it out and purchasing something new. That means, for instance, repurposing empty jam jars for food storage, empty shoe boxes to store nick nacks in, or painting an empty glass bottle to use as a vase or candle holder."
"Air-purifier in the winter. We use an air purifier to clean the air instead of opening the windows too much. This means that the house keeps warmer in winter since we do not let the heat out, but we can also have the heating on a lower setting. We keep it at the same minimum temperature all the time."
"Hygge. As I mentioned before, candles and lights can help create a cozy setting. In our home, we usually try to turn the lamps off as much as we can in the evening and instead light candles. It helps to reduce our energy consumption but also makes the home feel cozier."
Eco-friendly doesn't have to cost a lot, either! "Look at second hand stores for elements that can be used in your home," says Ingrid, "I like the idea of creating your own pillow cases to create a cozy, Scandinavian feeling in your home. Use an old knitted sweater that doesn't fit anymore and start sewing."
How to have hygge holidays
Ingrid suggests keeping your decorations eco-friendly. "
I like to keep the décor a bit subtle but also sustainable, so instead of buying a lot of new items, I use things that I find in nature or décor items I have that can be repurposed throughout the rest of the year. Last year, for instance, I made most of the hanging decor for my Christmas tree by using pine cones and
making dried oranges
, as well as making a simple star for the top of the tree out of a branch I found while walking the dog.
"
Don't forget those all-important sensory aspects! Ingrid helps us realize just how versatile gingerbread is: "For us Scandinavians, it is not Christmas unless there are gingerbread cookies. We love the smell and taste of them and even decorate with them around the holidays. You can, for instance, hang them in windows, on the Christmas tree, or even make a gingerbread house!"
We're sure Ingrid's got you excited to bring Scandi elements into your interior. What's your favorite way to create a hygge atmosphere? Share your tips with us below, and don't forget to show us your hygge renders on Planner 5D's Instagram!