London: capital of England, fashion, and all things quirky. And home to our next interviewee: Polina Moldaschl from
Wow-Create
. As a photo producer and creative consultant, she's fantastic with visuals. Naturally, she has an eye for what looks good, so we spoke to her about what she loves about London apartments and how to recreate the look.
So brew a proper cup of tea, get comfy, and read Polina's lowdown on the best bits from London interiors and how you can give your home a touch of English charm.
What makes London so unique?
What do you imagine when you think of London houses? The long, uniform terraces that are so characteristic of the city? "I imagine a two or three-floor Victorian building, painted in white or a pastel color with a bright door facing the street," says Polina. "They usually look like cute gingerbread houses." These houses are often divided into 2-3 flats, and many have access to a garden or a terrace.
When it comes to the interior, the rainy climate means you always have to be snug and warm. Perhaps that's why British people fully carpet almost every room! "There's a high chance of seeing carpet on the floor inside," says Polina, "British people have a thing about carpets."
Living in a London terrace sounds idyllic - we asked Polina to tell us what she loves most and what she loves a little less about the homes there.
Pros:
"I love the colorful doors!" - Old houses in London often have beautiful front doors, in all the colors of the rainbow.
"High ceilings" - Georgian properties (from 1714 to 1830) were built to be bright and spacious, which means you can enjoy high ceilings and huge windows.
"Rose gardens" - The rose is England's national flower, so it's no surprise to see them blooming in gardens throughout the capital.
Cons
"Victorian buildings are so old that something always breaks or leaks." - We're all drooling over the gorgeous terraced houses, but the reality is that they require a lot of upkeep.
"Sometimes places can look rundown, with no furniture, just an old couch and a TV outside." - With London being so expensive, it's not always possible to fork out for repairs!
How to feel like you're in London...at home
We're sold on the colorful doors, high ceilings, and roses, but how do you get the charm of a London home without having to deal with leaky plumbing and a lot of rain?
Here are Polina's tips:
Take inspiration from pubs. "I would suggest a big leather armchair," says Polina. British pubs are designed to be extraordinarily comfortable and cozy. Find stylish ways to bring comfort into your interior - dark wood and leather are excellent materials to use.
Be bold with your printed flowers, and include them in unexpected places. "Using floral prints on textiles is a very British thing. Once, in a private room in a posh members' club, there was almost nothing without a floral print," says Polina, "It sounds terrible, but it was somehow super cool and elegant!"
Get cozy. "Use carpeting everywhere! Even in the bathroom. Just kidding." British interiors include oodles of fitted carpet. Sadly, some houses even have it in the bathroom. You don't need to go that far, but the message remains - stay warm! Find cozy rugs and blankets to create comfort.
Where to find your London Interior
If you're based in London, Polina suggests, "New King's Road and Pimlico. I also love the Conran Shop."
"If you like antiques, you should go to Portobello Road or Camden," she says. Another option to find fantastic vintage items is in London charity shops. "There are plenty of them! You need to hunt to find something great, but when you do, you feel like you dug up a real treasure."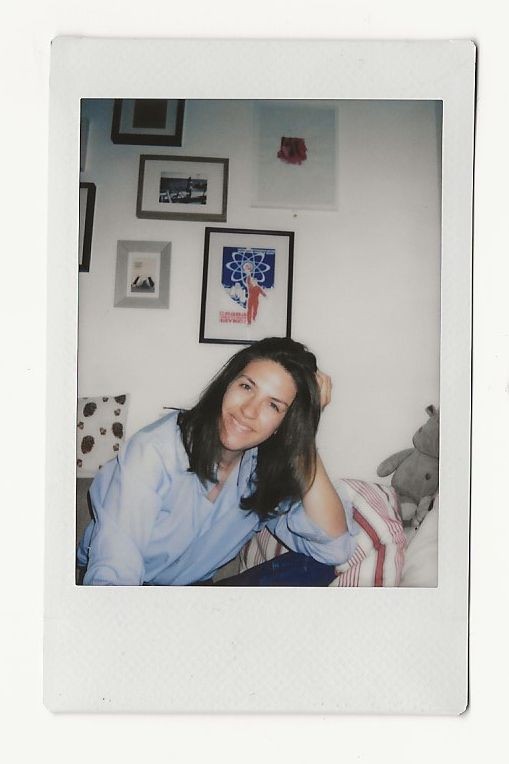 Be patient, search the second-hand shops in your area, and you might just find something perfectly eclectic.
Making your home a London one
A London home is quaint, cute, and cozy, taking all the best bits of the past and bringing them up-to-date. Here's how to recreate that feeling:
Combine modern and old-fashioned. An eclectic mixture of furniture makes it seem traditionally English yet fashionable.
Include textiles, textiles, textiles, whether that's floral, leather, or even carpet!
Stay cozy, even if your home has high ceilings. Design your space not just for style but also for comfort.
We're sure Polina's inspired you to try out some London-style décor. Which city is your style inspiration? Let us know below or share your ideas with us on
Instagram
.