Struggling with an amazing design idea for your future garage? Do not know where to start thinking from? We are here to solve the problem of the lack of design ideas. Here is the list of the 6 best features any garage may have. They include some must-have options as well as extra sources for ionization that you may want to utilize in your interior and turn the garage not only into a parking and storage space but also into a multi-functional zone with many great functions to expect. You always need to remember that even a simple garage design can fit perfectly into your home.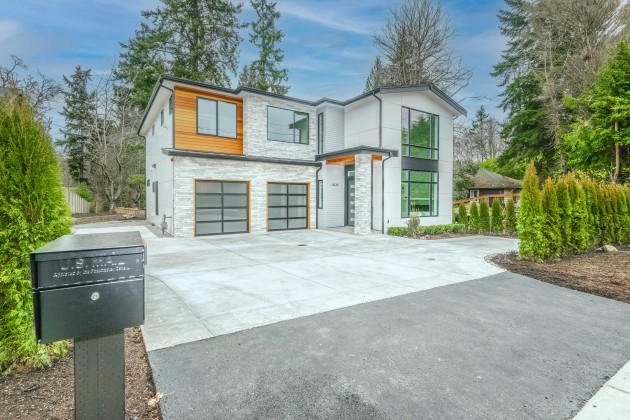 1. Decide on the Garage Type
Before we dive deep into creative work and think of how to improve the space, we need to decide on the garage type. Mostly, people choose from two major types depending on their needs. They include detached and attached garages. What is the difference and what are the main pros and cons of these two types?
The attached garages are part of the main building or residence. They are constructed with doors that lead inside the house. As a result, we have an attached space extension that can be used not only to have the car parked but also to store household items and even wind down with a family.
An example of the attached garage in Planner 5D.
The main benefits include:
Convenience, especially when the weather is bad.

More cost-effective.

Simpler to connect central heating, water, and other systems.
When you get back home from a grocery store with packs of products, it will be easier to get from the garage directly to the house. Seamless access and lower construction costs are the main benefits of attached garages.
However, it also has some downfalls:
Greater fire, flood, and security risks.

Can be hard to fit depending on the lost size.

No chance to expand the space.

May counteract with the residence exterior.

May call for additional regulations and state building permission.
Detached garages come as a separate construction that delivers more flexibility in terms of design and room expansion. It can be stand-alone facility or located next to the residence. No matter where you plan to place it, it reserves more freedom for creativity.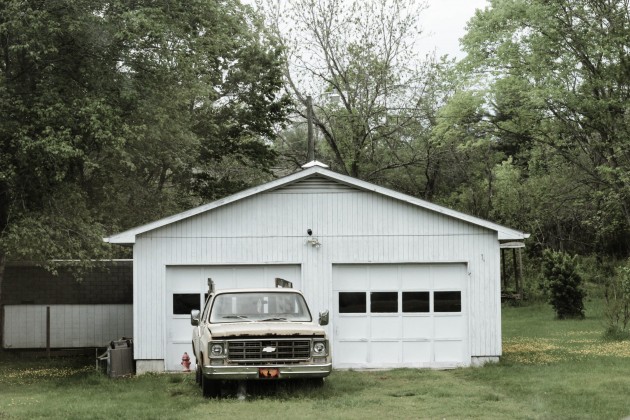 An example of the detached garage in Planner 5D.
The main pros here include:
Flexibility when choosing location and size.

More storage and parking space.

Simple to expand space, if needed.

Improved security.
The main benefit is that detached garages offer more room if compared to attached types. They are easy to expand, replace, remove, or remodel whenever you need them. Those with a passion to construct, repair, or weld, will have more room to arrange their hobby along with storage space. If you do not want the garage to distract from your main facility, it can be placed somewhere in the corner of the property hidden behind the trees.
The cons include:
Less convenient to get inside the house.

Calls for separate property space.

May need additional utility sources.
With Planner 5D, you will have a chance to try out various options and decide, which one will suit your home the most. Compare and contrast all possible variants, experiment with shapes and sizes, plan walkthrough spaces, and add any element you need.
2. Divide Space into Organizational Zones
Apart from the parking place, garages are mainly used to store different things. With more and more staff, at some point, people find their garages turning into nothing but a mess. To avoid this, a good idea is to get aside specific zones. For example, you may have a separate zone for sports inventory and staff (baseball bats, gloves, balls, etc.). Another zone may serve as the storage space for garden tools.
Note: zones, located next to doors, are the best place to arrange clothes and pantry overflow.
To make the most of each centimeter of your garage in terms of storage, here are some great tips you may utilize:
Use Wall Shelves – the vertical space offers plenty of storage solutions. Wall-mounted shelving systems will let you keep as many things as you need. Besides, you are free to mount them as high as you want.

Use Track Systems – get ready to have many items with an unusual shape. Those odd pieces are sometimes hard to put together when storing. This is where tracking systems will work out. Here you may store shovels, axes, rakers, etc.

Use Hooks – they will help to lift bulkier items from the floor and have them hung on the walls. Although they will not save much space, at least, they will make the place look tidier.
3. Kitchen inside the Garage
We understand that the kitchen cabinet and sink sound strange when used in the garage interior design. However, just think of all that freedom and convenience you may benefit from! No need to look for a place to wash up dirty footwear to prevent mess around the house. Don't forget to add water to the mix. It may also be the place to have a snack after a long working day.
4. Extra Attic Space
This idea will mainly suit detached garages making it possible to add additional space or living and not only being involved in your favorite hobby.
5. Add Insulated Windows
Everything becomes lighter and brighter with windows. However, not all window types meet your garage needs. It is very important to keep it warm and dry to avoid fires, floods, and other problems that may hard the main residence or the property. So, a good idea is to use insulated windows. They keep all the heat inside.

6. Garage & Working Space
A great idea is to combine a garage with the home office. You may need some privacy when working at home. With kids playing around and all your family mingling inside the house during the pandemic, a garage office might be the place of tranquility where you may focus on your work with no one around to bother. What's more, the garage is a great place to arrange a recording studio, a sewing room, etc.
You may be interested: