If you have made the decision to erect glass pool fencing around your swimming pool, you may have quickly realised that the decisions aren't over. You actually have a couple of choices – framed or frameless fencing? Because both look great and are able to prevent unauthorised access to your pool area, it can be difficult to determine which will best meet your needs. In this article, we have outlined the main differences between these two styles to help you decide.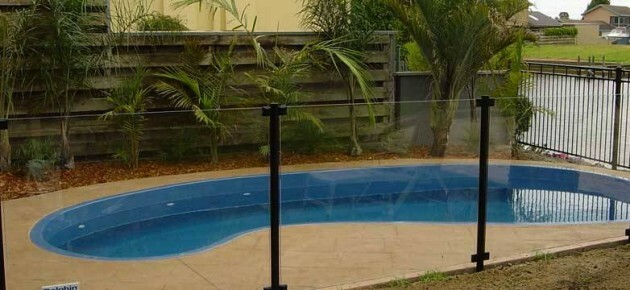 Framed
For many homeowners, this is the traditional type of glass fencing. It contains standard panes of glass that are held in place by stainless steel posts. These are embedded deep into the ground. Often, most of the frame (or posts) is installed first and the glass is slid into place before the top bar is added and the whole thing is secured. Whilst you are provided with a good view into and out of the area, the frame does become a bit of an obstruction.
Frameless
Many homeowners prefer this type of glass fencing, as it creates the illusion that there is no barrier at all. This fence contains large panes of extra strong glass that are held in place by stainless steel spigots. The spigots are generally cemented into the ground or are drilled deep into the surface surrounding the swimming pool. There might be small gaps between the panes of glass (nowhere near big enough for a child to squeeze through) or they might adjoin.
So, which of these two styles should I choose?
This can be a difficult question to answer, as both types of glass pool fencing are incredibly strong and durable. They are also fairly comparable when it comes to price, so it isn't like you're going to save thousands of dollars by choosing one or the other. Most times, the decision will come down to personal opinion. Some homeowners really love the frameless style, as it is the closest they can get to not having a pool fence at all. Others prefer the framed style.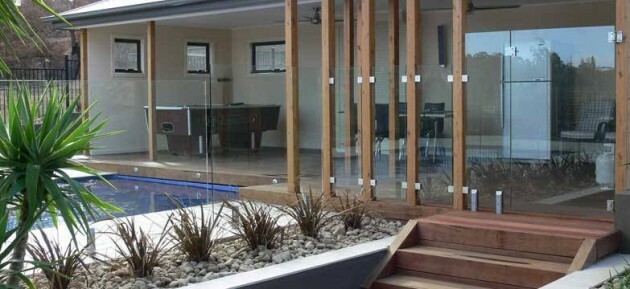 Semi-Framed
If you are still having trouble choosing between the two, why don't you opt for the best of both worlds? Semi-framed pool fencing involves the sides of the pane being slid into a stainless steel frame, but the top and bottom are left free. This eliminates any gaps between the panes (which can be attractive for little children to squeeze through) and also opens up your view a lot more. This style of fencing is also similar in cost to framed and frameless.
Once you have made your decision between framed, semi-framed and frameless glass pool fencing, you will be ready to speak with your contractor and get the whole project underway. It is important to understand, however, that there are some situations when one or more of these styles will be unsuitable. In these cases, your fencing contractor will be able to make recommendations and explain why your selection won't necessarily work for your swimming pool.