This 36 square meters apartment is a fine example that even small apartments can offer you pretty much comfort, as long as they are smartly designed. Simply called AP 1211, this loft spreads over two levels, boasting bright and joyful decorations and a swirl-like staircase that connects the two floors.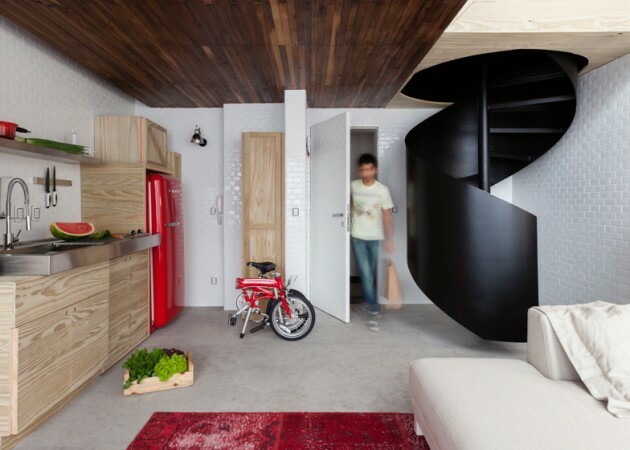 The AP 1211 project was completed by Alan Chu, this year, in Sao Paolo, Brazil. The brief was to organise the space efficiently and enhance a little bit the feeling of breeziness. The idea was to create a youthful and dynamic, yet unpretentious living environment to match the client's lifestyle. The apartment is a temporary residence of a recently divorced businessman and the décor reflects the idea of change and reorganization.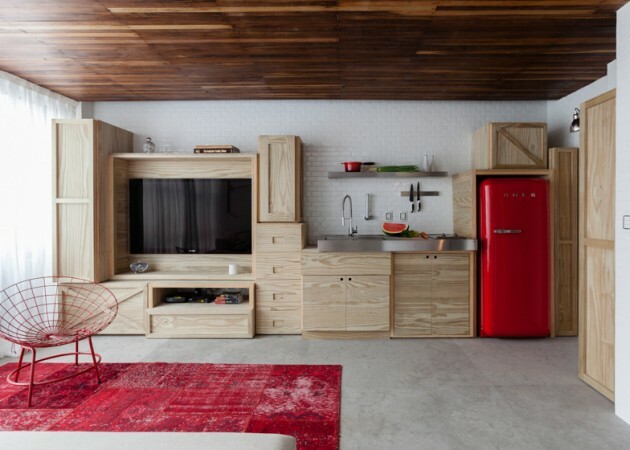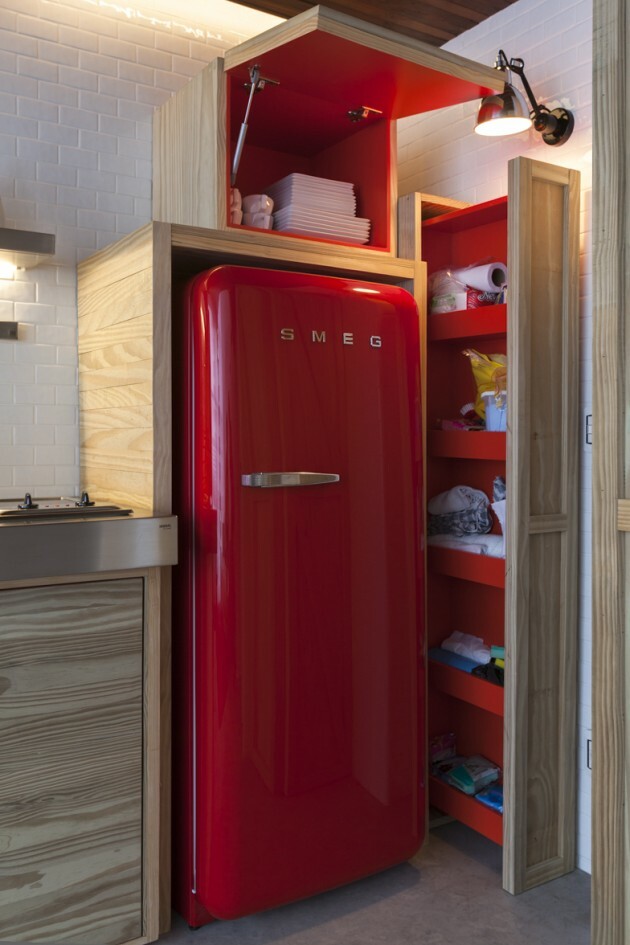 The interior is a mix of wood, concrete and glass. As expected, the kitchen and the living room form one unitary fluid space. There's a neutral-coloured couch in the living area, pretty spacious and comfortable, next to the staircase. The upper floor accommodates a modern bedroom, characterised by a minimalist design line. A little bit isolated, the bedroom offers some extra privacy. Neatly decorated, the AP1211 is both, intimate and welcoming.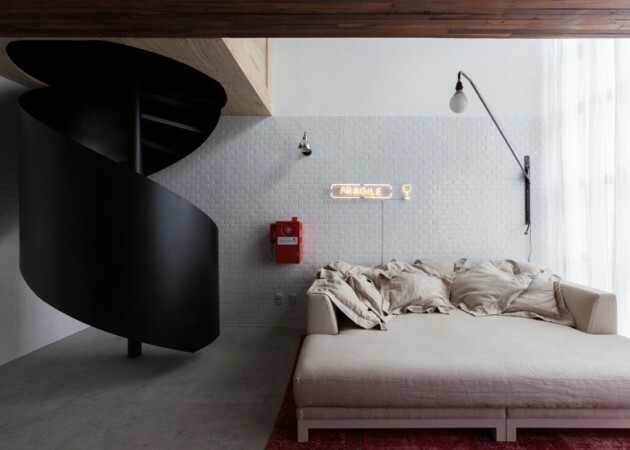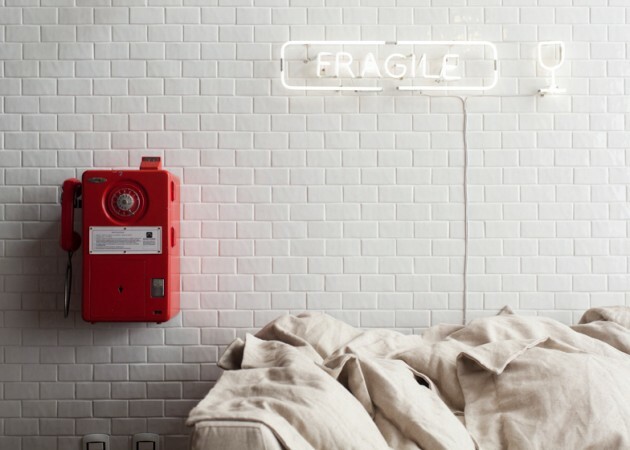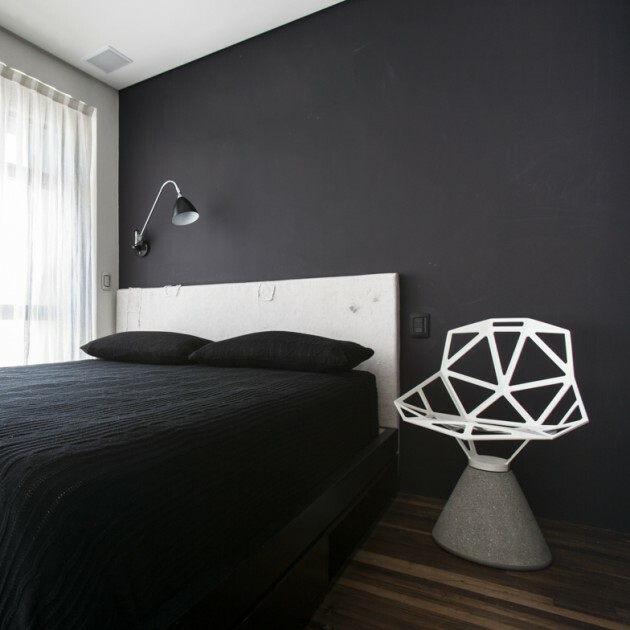 freshome.com