Almost any window or opening can be fitted with stained glass, and you can find stained-glass artists in most cities. An artist can work with a design you have in mind, or come up with new ideas customized for your unique project. As these are delicate art works, the complexity of the design will determine the time and cost needed. Large pieces of stained glass come in modules, so recognize that seams become part of the overall design.
Contemporary stained glass designs are often more streamlined, geometric and less intricate than classic designs. The following images show how it can be incorporated in any style and any space of a house.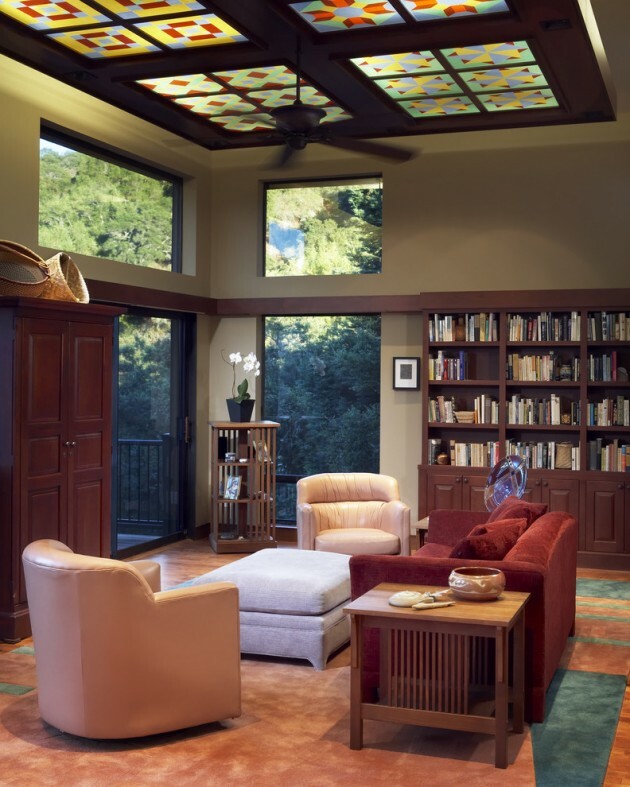 The stained glass drop-down ceiling gives a soft glow to this living area, which works great as a den/reading/study room. Here is an example of how repeating small patterns can have a substantial impact over a large area.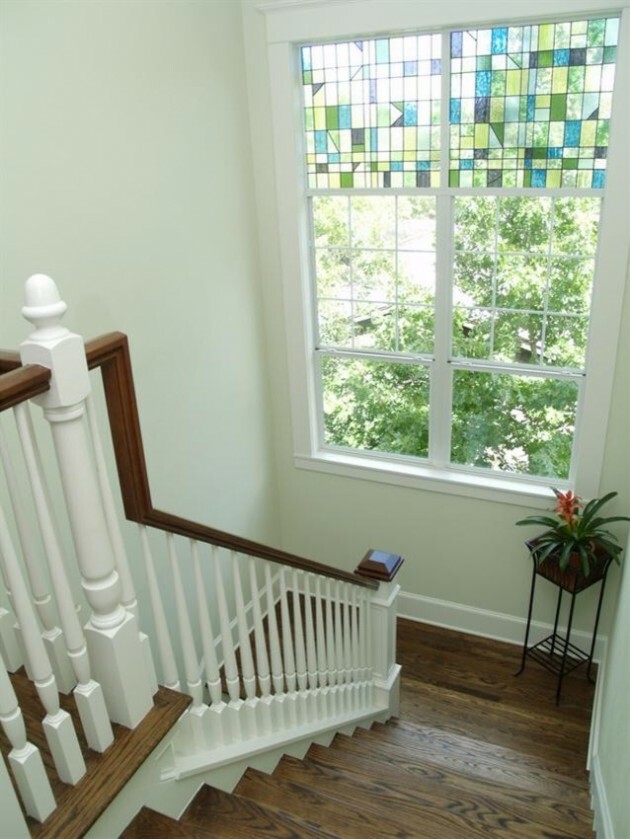 This stained glass was inserted into the frame with the original window. It nicely decorates flat white walls and window in this staircase.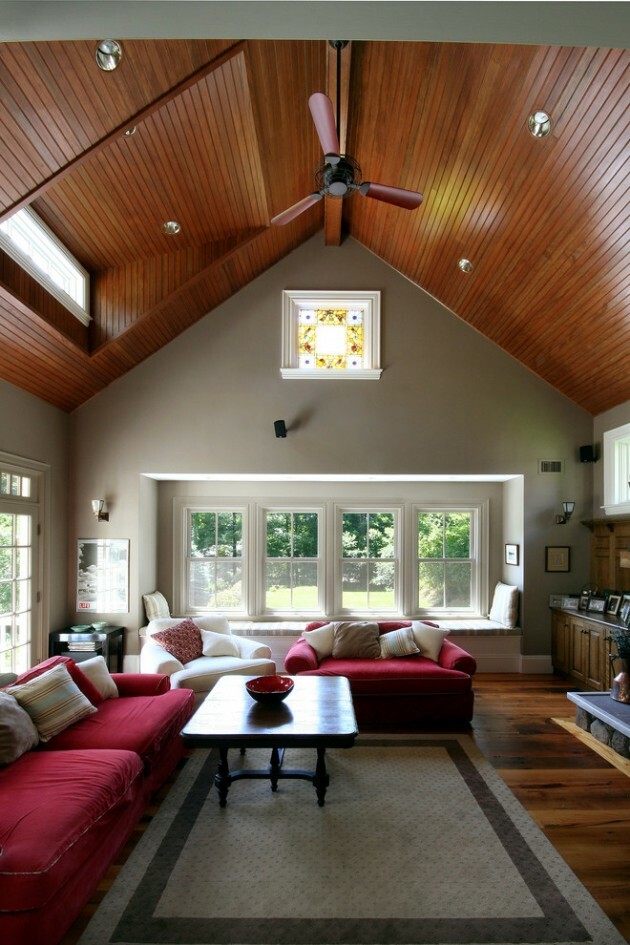 Here is a great location for a new piece of stained glass or a saved find from a church. It gives the room most substantial feel and draws your eyes up to look at the beautiful vaulted ceiling.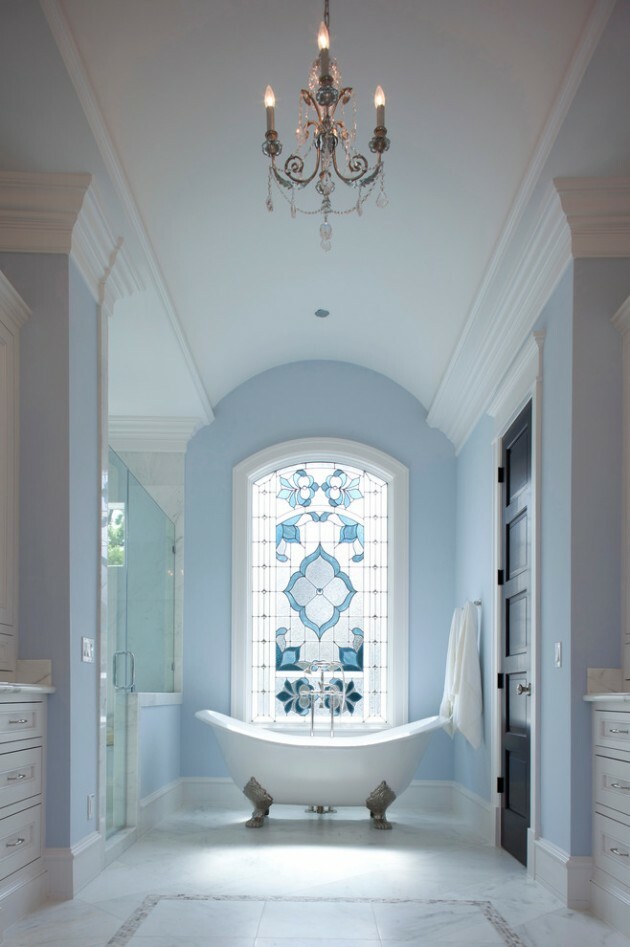 When you have a window that you need to be private, treat it like this one. Not only do you solve the privacy issue by using stained glass, but you let in light and create beauty at the same time.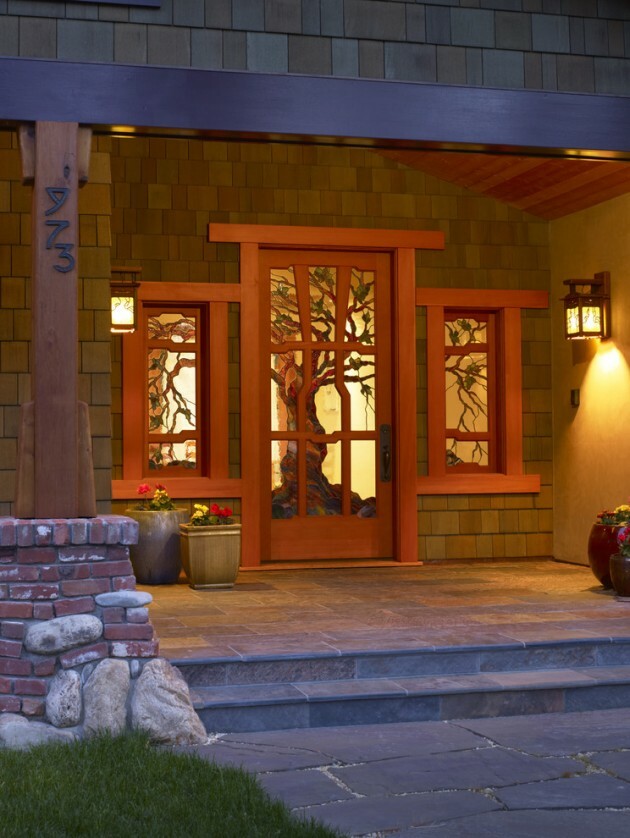 A hallmark of the Craftsman style, a grand entry door is made even more stunning with the addition of a series of stained glass scenes. This is a perfect and authentic application of stained glass for the Craftsman style.
Some more interiors decorated with stained glass: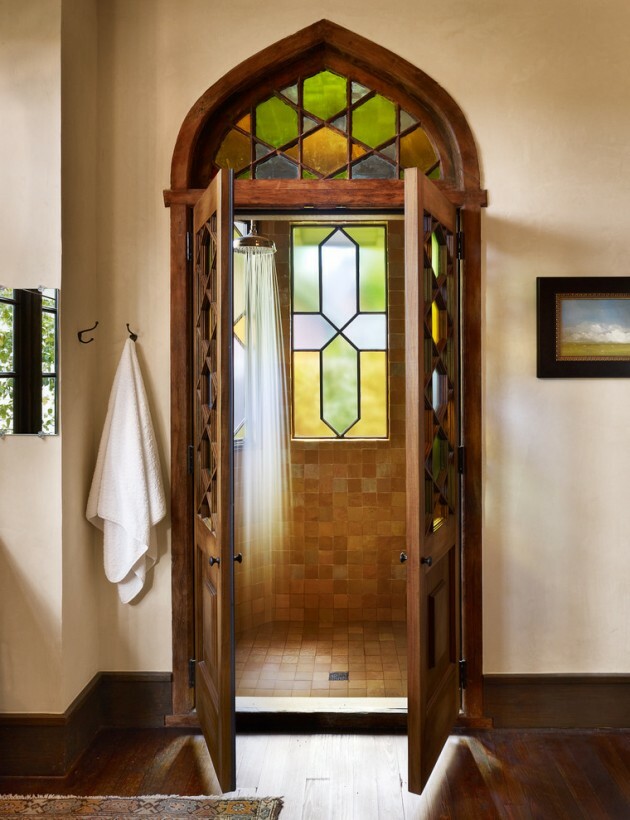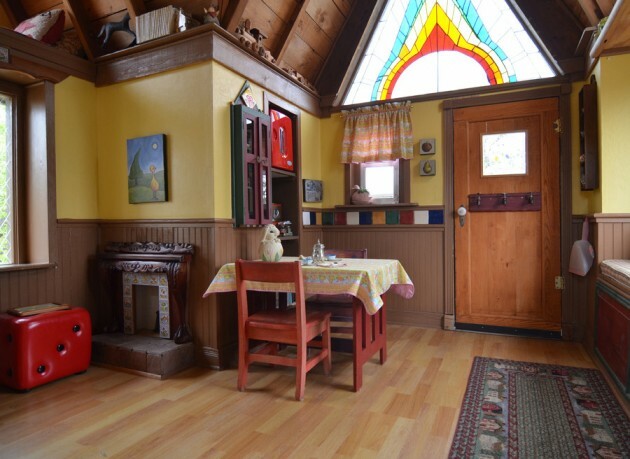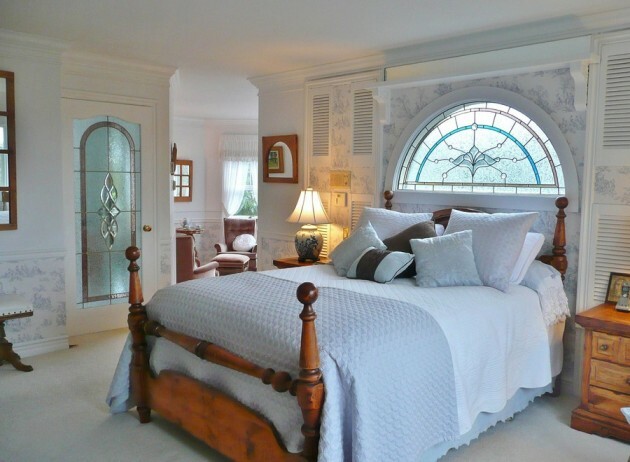 Source: www.houzz.com